By Catholic Online (NEWS CONSORTIUM)
5/9/2013 (2 years ago)
Catholic Online (www.catholic.org)
Vegetables with trace amounts of nicotine may help stave off the disease.
Consuming nicotine from vegetables could help stave off Parkinson's disease, according to a new study. Previous research has already shown that nicotine can help prevent Parkinson's disease and that consumptions of vegetables related to the tobacco plant can help.
LOS ANGELES, CA (Catholic Online) - Vegetables belonging to the Solanaceae, or nightshade family, which includes certain kinds of edible peppers, may help reduce the risk of developing the disease. Nicotine, oft vilified for its addictive properties, is the chemical agent responsible for the benefit.

Various chili peppers are included in the list of vegetables which can prove beneficial. Tomatoes and potatoes also belong to this family of vegetables.

The study followed 500 people who were recently diagnosed with Parkinson's disease and another 650 who did not have the neurological disorder. Participants who consumed more peppers appeared to have significantly lower risk of developing the disorder.

Susan Searles Nielsen, PhD, who led the study said, "If our results are confirmed in similar studies, and we also learn more about why peppers might be protective, then the research may be of particular interest to people who want to eat foods that might benefit their health, especially people without PD already."

Although eating the peppers can help reduce risk of developing the disease, there was no evidence that it could help slow the effects of the disease once it was developed. To discern this, further research will be required.

It has already been documented that smokers and people who consume nicotine products enjoy a lower risk of developing Parkinson's. However, smoking and nicotine consumption are universally discouraged because their health risks far outweigh the benefit of reduced Parkinson's risk.

Another study is already underway in which nicotine patches are being used on patients with early Parkinson's disease.


---
Copywriter 2015 - Distributed by THE NEWS CONSORTIUM
Pope Francis Prayer Intentions for July 2015
Universal:
That political responsibility may be lived at all levels as a high form of charity.
Evangelization:
That, amid social inequalities, Latin American Christians may bear witness to love for the poor and contribute to a more fraternal society.
---
---
---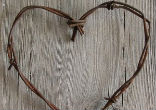 By Catholic Online (NEWS CONSORTIUM)
Many Americans have an old, old heart... and while this sounds like the lyric to a country western song, it is a biological fact for many. A new study says that three out of four Americans' hearts are older than their chronological age. This sobering medical fact means ... continue reading
---

By Atarah Haely (NEWS CONSORTIUM)
Three-time Junior Olympics qualifier Michael Riley passed away last Sunday after a short battle with a rare brain infection. His family says they will pursue a campaign for a better understanding of the disease to honor the short, but well-lived, life of the teen. ... continue reading
---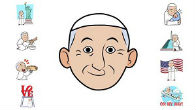 By Linky C. (NEWS CONSORTIUM)
Even if school trays are loaded up with fruits and vegetables during lunchtime, kids are not actually eating them. MUNTINLUPA CITY, PHILIPPINES (Catholic Online) - Healthier lunches have been required in schools in accordance to federal guidelines, but children remain ... continue reading
---

By Linky C. (NEWS CONSORTIUM)
Obsessions with healthy eating could yield dangerous results, due to the lack of essential minerals and vitamins. An eating disorder called orthorexia may be silently leading avid nutrition fans toward malnutrition and even death. MUNTINLUPA CITY, PHILIPPINES (Catholic ... continue reading
---

By Kenya Sinclair (NEWS CONSORTIUM)
Microfish, 3D-printed microbots have been developed at the University of California San Diego. The "smart" microbots were created to swim through bloodstreams to deliver drugs to specified places in the body. They can also sense and remove toxins. LOS ANGELES, CA ... continue reading
---

By Hannah Marfil (NEWS CONSORTIUM)
In a test involving 120 images of faces, a new study claims self-discipline is negatively affecting our ability to recall information. Researchers hope the new findings will help develop treatments for certain conditions like ADHD and addiction. MUNTINLUPA, PHILIPPINES ... continue reading
---

By Nikky Andres (NEWS CONSORTIUM)
A new study shows that men and women across the world are living an average of six years longer than they did 25 years ago. Even in some of the world's least developed countries, life expectancy is rising. MUNTINLUPA, PHILIPPINES (Catholic Online) - Healthy life ... continue reading
---

By Talia Ramos (NEWS CONSORTIUM)
Neurotic people tend to be more anxious and sensitive toward matters that don't usually concern people. Psychologist and self-proclaimed neurotic, Adam Perkins believes there is a link between neuroticism, creativity and daydreaming. MUNTINLUPA, PHILIPPINES (Catholic ... continue reading
---

By Atarah Haely (NEWS CONSORTIUM)
What began as an itchy mole on the head of an 87-year-old villager in China has sprouted into a horn. The "horn" grew 13-cm long, earning her the nickname "unicorn woman" from local residents. MUNTINLUPA, PHILIPPINES (Catholic Online) - Liang Xiuzhen, an 87-year-old ... continue reading
---

By Linky C. (NEWS CONSORTIUM)
Seattle's Bellevue clinic Children's Hospital contacts the parents of 12,000 children who might have been exposed to HIV and hepatitis due to un-sterile surgical equipment. MUNTINLUPA CITY, PHILIPPINES (Catholic Online) - Parents of roughly 12,000 children who were ... continue reading
---
All Health News