By Catholic Online (NEWS CONSORTIUM)
6/20/2014 (2 years ago)
Catholic Online (www.catholic.org)
New study finds that spiders are eating fish
Scientists from Australia and Switzerland have made a curious and bizarre discovery, which may send more bathers scrambling for dry land than "Jaws" did.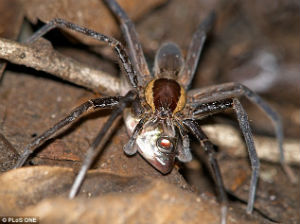 A joint Australian and Swiss study shows that spiders are actively hunting and eating fish.
Highlights
By Catholic Online (NEWS CONSORTIUM)
Catholic Online (www.catholic.org)
6/20/2014 (2 years ago)
Published in Green
---
LOS ANGELES, CA (Catholic Online) - The study by zoologists point to a number of spiders that supplement their primarily insect based diet with fish, and some may even consume prey twice their size and weight.

Science can be the ultimate tool of the Catholic Church.

Some of these spiders are capable of swimming, diving and walking on the water, have powerful neurotoxins and enzymes that enable them to kill and digest fish that often exceed them in size.


Martin Nyffeler from the University of Basel in Switzerland and Bradley Pusey from the University of Western Australia observed numerous spiders-from as many as five families-predating on fish throughout the world; there were three more species of spider that exhibited similar behavior in laboratory conditions.
"The findings of such a large diversity of spiders engaging in fish predation is novel," said Mr. Nyffeler. "Our evidence suggests that the fish might be an occasional prey item of substantial nutritional importance."
The results from the study were published in the Plos One academic journal. The study showed that spiders on every continent except for Antarctica might prey on fish species. Most of these incidents have been documented in North America, particularly the wetlands of Florida.
In order to catch the fish, the spider will anchor its' hind legs to a stone or other firm object and leave its front legs resting on the surface of the water, waiting to ambush.
Once caught, the fish will be dragged off to a dry place before the feeding process begins.
---
Copyright 2017 - Distributed by THE CALIFORNIA NETWORK
Pope Francis Prayer Intentions for DECEMBER 2016
Universal:
End to Child-Soldiers: That the scandal of child-soldiers may be eliminated the world over.
Evangelization:
Europe: That the peoples of Europe may rediscover the beauty, goodness, and truth of the Gospel which gives joy and hope to life.
---
---
---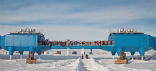 By Marshall Connolly (CALIFORNIA NETWORK)
Scientists are abandoning a base in Antarctica for fear that a massive crack in the ice sheet could destabilize their area. The Halley VI ice base on the Brunt Ice Shelf has been closed amid fears the shelf is nearing collapse. LOS ANGELES, CA (California Network) -- ... continue reading
---

By Marshall Connolly (CALIFORNIA NETWORK)
For five years, California has suffered through record-busting drought that has alarmed planners. Now, the state may be emerging from the drought as epic rains follow epic heat. LOS ANGELES, CA (California Network) -- A few years ago, it was difficult to ascertain if ... continue reading
---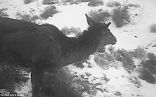 By Marshall Connolly (CALIFORNIA NETWORK)
A mysterious animal has been captured on film in China reigniting a discussion about cryptids. Cryptids are mysterious animals often associated with folklore and myth. But in this case, one animal appears to be real. LOS ANGELES, CA (California Network) -- ... continue reading
---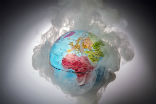 By Marshall Connolly (CALIFORNIA NETWORK)
If you thought 2016 was hot, that's because it was. In fact, 2016 was the second hottest year on record for the USA. LOS ANGELES, CA (California Network) -- As most of the nation freezes under a blanket of January snow, it's difficult to remember the warm months of ... continue reading
---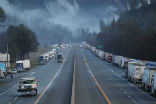 By Marshall Connolly (CALIFORNIA NETWORK)
Northern California is about to be hit with a massive storm that contains so much rain, it is known as an "atmospheric river." Meteorologists say the event happens about only once in a decade. LOS ANGELES, CA (California Network) - An epic storm is poised to hit ... continue reading
---

By Marshall Connolly (CALIFORNIA NETWORK)
In about a decade or so, your food is going to be a lot different. For the first time since humans began farming and ranching, the way we grow and produce food is about the change --dramatically. Farmers and ranchers, your days are numbered. LOS ANGELES, CA (California ... continue reading
---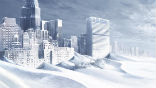 By Marshall Connolly (CALIFORNIA NETWORK)
The climate change skeptics are going to love this one. Under one scenario global warming could trigger a new ice age that will devastate Europe. The good news is, if it happens, it will take some time. The scenario shows just how difficult the impact of global climate ... continue reading
---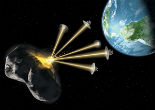 By Marshall Connolly (CALIFORNIA NETWORK)
The inner Solar System is a cosmic shooting gallery, and Earth is a target. This is very apparent this year as NASA is tracking several objects headed our way. LOS ANGELES, CA (California Network) -- Anything headed towards Earth is of monumental importance. Earth has ... continue reading
---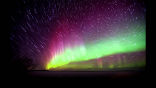 By Marshall Connolly (CALIFORNIA NETWORK)
NASA has released some beautiful images of the aurora borealis, also known as the northern lights, captured from space. The pictures show the glowing, colorful lights against the curvature of the Earth, from about 250 miles up. LOS ANGELES, CA (California Network) -- ... continue reading
---
By Marshall Connolly (CALIFORNIA NETWORK)
A comet is becoming visible in the northern hemisphere and may reach naked-eye brightness in the days ahead. The comet, 45P/Honda-Mrkos-Pajdušáková is a green, periodic comet discovered in 1948 that routinely passes close to Earth. It will flirt with naked eye ... continue reading
---
All Green News