Marshall Connolly talks about global wamring and the alleged new images of north polar melting.
Last week, a series of images went viral showing a supposed lake at the North Pole. Even for admitted global warming believers like myself, the images did not resonate well with me. We have since learned that the images are not from the North Pole and they're part of a normal phenomenon.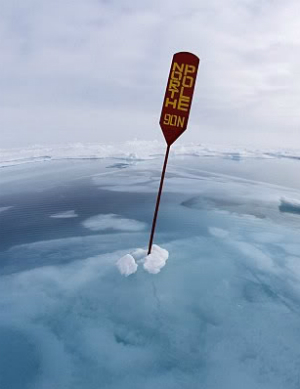 This is not what it seems to be.
LOS ANGELES, CA (Catholic Online) - According to Jamie Morison, a polar scientist at the University of Washington's Applied Physics Laboratory, the images are not what the alarmists think say they should be. "This doesn't look particularly extreme," she commented.

It isn't. According to the scientists at UW, the shallow ponds of water are normal for the region at the height of the polar summer. They tend to form in August and even into September when temperatures there are at their highest.


It's still quite cold in that region, and the ponds soon freeze back over.
Many people do not realize that the ice cap at the North Pole moves a little bit each day, and this constant movement means that equipment placed by researchers at the North Pole will eventually be moved away as the year progresses.
What the images show is a fish-eye distortion of a pond that is about two feet deep and a hundred feet wide. The images were captured by the North Polar Observatory, which streams images of the polar region around the world in real time. The region photographed is in the Arctic, but isn't at the North Pole at all.
Ridges seen in the distance look like mountains, but are actually parts of the ice shelf pushed together.
Scientists say that last year was the most alarming year for ice melt, with ice levels receding farther than at any time since satellite-based records were kept since 1979. This year looks like it will also come very close to historic lows.
Despite this, the ponds are a normal feature and are not a sign that the planet is warming out of control.
Climatologists say these ponds form across the region all the time.
As a personal believer in global warming who has interviewed several people in the field, including a number of scientists, I find images such as these disconcerting because they come off as alarmist and misleading. They derail legitimate discussions of global warming with viral sensationalism.
After interviewing skeptics and believers alike, one thing is clear. Nobody knows with any great degree of certainty exactly what is happening or why. It is generally agreed that global warming is occurring as part of an overall macro-trend. It is also widely thought that humans are at least contributing to the phenomenon, but this conclusion is much more divisive.
In the United States, global warming is a very divisive issue, and skepticism is closely related to conservatism. Alarmism is closely related to the left. This is unfortunate because political bias interferes with discovery of the truth as both sides strive for their own agendas, and neither is interested in truth.
Meanwhile, the rest of the world sees global warming as a significant issue. Even the Vatican has issued statements on the problem via the Pontifical Academy of Sciences.
Part of the problem in discerning the truth of the matter is that existing models simply cannot take into account all the variables that influence climate. Such models cannot make accurate predictions, at best they can only make generalizations.
It's glaringly obvious when we watch weather predictions on the news, then despair as despite decades of modern weather prediction, the weather turns out a bit different than forecast the day before.
This doesn't mean the science is all bunk, it just means the entire field is laden with complexity so great it is easy to cast doubt and aspersions on even the best science and dissent is guaranteed.
However I believe it is immoral for us to release mass quantities of pollutants into the atmosphere where they can cause harm to the climate and thereby people. Yet, living in Southern California, what do I do about it? Although I prefer to walk places, I still drive to work, especially in the summer heat.
In truth, it isn't fair for me to demand massive changes in lifestyle for millions of others when I myself don't do much about the problem. To be fair, I do conserve energy and I recycle, but I'm still an American and a consumer and I am certain my carbon footprint is larger than it should be.
What should we do remains a major question confronting us. I believe adaptation is the best short-term strategy. I hope that over the long term, we can develop better models and improve our understanding of climate and whether or not we can do anything to clean up the planet.
In the meantime, I'm not taking the rap for viral images of a melting North Pole, and neither should you.
---
Copyright 2016 - Distributed by THE CALIFORNIA NETWORK
Pope Francis Prayer Intentions for May 2016
Universal:
Respect for Women: That in every country of the world, women may be honored and respected and that their essential contribution to society may be highly esteemed.
Evangelization:
Holy Rosary: That families, communities, and groups may pray the Holy Rosary for evangelization and peace.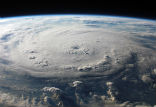 By Marshall Connolly (CALIFORNIA NETWORK)
Goodbye El Nino! The monster heating anomaly in the tropical Pacific has abated and experts now believe a La Nina event, the cool sister of El Nino, will come to dominate the tropical Pacific for at least the next year to come. It has implications for the United ... continue reading
---
By Marshall Connolly (CALIFORNIA NETWORK)
A volcano has erupted in Costa Rica with sudden ferocity, surprising experts who did not believe an eruption was imminent. The plume of ash from the volcano has caused flights to be canceled or diverted. Hundreds of people have reported to the hospital with reports of ... continue reading
---
By Marshall Connolly (CALIFORNIA NETWORK)
A researcher, who has studied volcanoes for decades, has reached out to Catholic Online to share new information about volcanic activity in the Pacific Northwest. It appears activity is spiking in the region, and neither the public, nor geologists, may be fully ... continue reading
---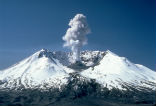 By Marshall Connolly (CALIFORNIA NETWORK)
Over the past month, we've warned about volcanoes, earthquakes, and what feels like a sudden uptick in global activity. Although all of the activity seems to fall within "normal" levels, it is still above average and making people uneasy. Now, new reports show ... continue reading
---

By Marshall Connolly (CALIFORNIA NETWORK)
Earthquakes are making the news, not because they're happening, but because they will happen soon, and they will be more violent than anything in recent memory. Great quakes threaten both the Eastern U.S. and the Pacific coast. Now a new revelation about the San ... continue reading
---

By Marshall Connolly (CALIFORNIA NETWORK)
Scientists have a new explanation for why mysterious quakes strike the Eastern U.S. when no fault lines are present. The crust of the earth is falling away beneath your feet. LOS ANGELES, CA (California Network) - Contrary to popular belief, Californians don't have a ... continue reading
---

By Kenya Sinclair (CALIFORNIA NETWORK)
Soft, cuddly, adorable little animals are slaughtered by the thousands in the name of commerce. One Russian fur farmer even admitted she felt satisfaction as she skinned some animals alive or injected them with lethal, but inhumane, drugs that slowly suffocate the ... continue reading
---

By Marshall Connolly (CALIFORNIA NETWORK)
At what point does it become criminal to promote an idea? Can any idea actually be off limits? These are questions that must be considered as the U.S. government begins a literal witch-hunt against climate change deniers and their corporate sponsors. LOS ANGELES, CA ... continue reading
---

By Kenya Sinclair (CALIFORNIA NETWORK)
With more and more nations agreeing that climate change is not only real, but also dangerous, more world leaders are making a move to save the planet. LOS ANGELES, CA (Catholic Online) - Senator Jeff Merkley took the Senate floor last week to say global warming is one ... continue reading
---

By Marshall Connolly (CALIFORNIA NETWORK)
Thirty-eight volcanoes are erupting right now. Earthquakes are making the news. Is something supernatural about to occur? LOS ANGELES, CA (Catholic Online) - "Take care that no one deceives you," Jesus admonished his disciples in the book of Matthew. The Disciples were ... continue reading
---
All Green News