China, Japan hold largest shares of U.S. debt
Foreign interests now own more than $6 trillion in U.S. government debt, a recent Treasury Department report on major foreign debt holders revealed.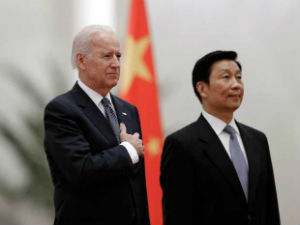 Foreign interests, including nations and businesses, own more than $6 trillion of U.S. government debt.
LOS ANGELES, CA (Catholic Online) - As of the end of June 2014, foreign-held debt totaled $6,013,200,000,000 in U.S. Treasury securities, up from $5,976,500,000,000 as of the end of May.

You can be a force for good in a dark world with "prayer and action."

At the end of June in 2001, foreign-held debt was only $983,300,000,000, and was even seeing a downward trend for four months. Since that time 13 years ago, it has grown more than six-fold.


Of the $6,013,200,000,000 foreign-held U.S. government debt, $4,108,200,000,000 was categorized by the Treasury as "foreign official" debt holdings-meaning it was owned by institutions controlled by foreign governments.
"Foreign official institutions," says the Treasury, "include the following: 1. Treasuries, including ministries of finance, or corresponding departments of national governments; central banks, including all departments thereof; stabilization funds, including official exchange control offices or other government exchange authorities; and diplomatic and consular establishments and other departments and agencies of national governments. 2. International and regional organizations. 3. Banks, corporations, or other agencies (including development banks and other institutions that are majority-owned by central governments) that are fiscal agents of national governments and perform activities similar to those of a treasury, central bank, stabilization fund, or exchange control authority."
China holds the single largest share of foreign-own debt with $1,268,400,000,000 in U.S. Treasury securities as of the end of June. Hong Kong holds another $158,200,000,000 in interest.
Japan holds the second largest share of the foreign-owned U.S. government debt, with $1,219,500,000,000.
The third largest share of debt is held by interests in Belgium, which owns $364,100,000,000 in Treasury securities as of the end of June.
The four largest share was held by what the Treasury calls "Caribbean Banking Centers" like the Bahamas, Bermuda, Cayman Islands, Netherlands Antilles, Panama, and the British Virgin Islands, which owns $308,300,000,000 in debt.
Oil Exporters like Ecuador, Venezuela, Indonesia, Bahrain, Iran, Iraq, Kuwait, Oman, Qatar, Saudi Arabia, the United Arab Emirates, Algeria, Gabon, Libya and Nigeria hold the fifth largest share with $262,100,000,000 in Treasury securities.
A 2013 Congressional Research Service report on Chinese holdings of U.S. government debt noted distinct efforts by the administration of President Barack Obama to reassure the Chinese government that U.S. government debt is a good investment.
"Since the beginning of the global financial crisis in 2008, U.S. government officials have increasingly sought to offer assurances to Chinese officials regarding the safety of China's holdings of U.S. government debt securities and to encourage China to continue to purchase U.S. securities," said the CRS report.
"For example, during her first visit to China on February 21, 2009, (then) Secretary of State Hillary Rodham Clinton was quoted as saying that she appreciated 'greatly the Chinese government's continuing confidence in the United States Treasuries,' and she urged the government to continue to buy U.S. debt."
The CRS report continued: "However on March 13, 2009, (then) Chinese Premier Wen Jiabao at a news conference stated: 'We've lent a huge amount of capital to the United States, and of course we're concerned about the security of our assets. And to speak truthfully, I am a little bit worried. I would like to call on the United States to honor its words, stay a credible nation and ensure the safety of Chinese assets."
"The U.S. debt issue was a major topic during Vice President Joe Biden's trip to China in August 2011," said the CRS report. "At a meeting with Chinese Premier Wen Jiabao on August 19, 2011, Vice President Biden stated that 'we appreciate and welcome your concluding that the United States is such a safe haven because we appreciate your investment in U.S. treasuries. And very sincerely, I want to make clear that you have nothing to worry about in terms of their-their viability."
---
Copyright 2017 - Distributed by THE CALIFORNIA NETWORK
Pope Francis Prayer Intentions for DECEMBER 2016
Universal:
End to Child-Soldiers: That the scandal of child-soldiers may be eliminated the world over.
Evangelization:
Europe: That the peoples of Europe may rediscover the beauty, goodness, and truth of the Gospel which gives joy and hope to life.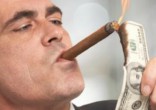 By Kenya Sinclair (CALIFORNIA NETWORK)
During an interview with Dutch newspaper Straatinieuws, Pope Francis explained: "I would like a world without the poor. We must fight for this. But I am a believer and I know that sin is always within us. And there is always human greed, the lack of solidarity, the ... continue reading
---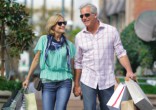 By Kenya Sinclair (CALIFORNIA NETWORK)
An iconic American brand with a century-long history is shutting down hundreds of stores in the face of bankruptcy. LOS ANGELES, CA (Catholic Online) - According to Business Insider, several Sears chains have been losing so much money that staff is starting to hand out ... continue reading
---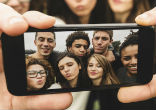 By David Drudge (CALIFORNIA NETWORK)
Yes, Millennials, you have a problem, but it's not your fault. This is the conclusion of Simon Sinek, the famous leadership consultant who is launching a tour around Australia and New Zealand. LOS ANGELES, CA (California Network) -- Millennials do have a problem, ... continue reading
---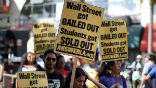 By Marshall Connolly (CALIFORNIA NETWORK)
Adults are living at home with their parents in numbers not seen since the Great Depression. LOS ANGELES, CA (California Network) - If you're a millennial, you know how the dating scene works about 40 percent of the time: "Can I come over?""Sure, let me ask my ... continue reading
---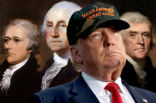 By David Drudge (CALIFORNIA NETWORK)
Donald Trump is facing a lot of criticism over his cabinet choices. He has repeatedly appointed Washington D.C. outsiders to posts within his administration based on their business expertise. This has left politicians upset, leveling accusations that Trump does not ... continue reading
---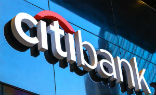 By Marshall Connolly (CALIFORNIA NETWORK)
Citibank has announced it will stop accepting cash at some branches. The move is sparking surprise and anger as the bank appears to be moving customers towards virtual banking. Around the world, there is a trend to suppress the use of cash in favor of electronically ... continue reading
---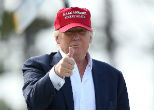 By David Drudge (CALIFORNIA NETWORK)
He's only a president-elect, but Donald Trump is already making America great again. In the week since his election, several positive events have transpired including the dollar reaching a 14-year high. The contrasts with the media coverage which is all spin, intended ... continue reading
---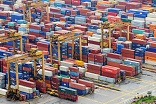 By Marshall Connolly (CALIFORNIA NETWORK)
Chinese exports remain dominant in the world, bringing about $2.3 trillion into the country annually. LOS ANGELES, CA (California Network) - China remains a fast-growing trade monster, now raking in $2.3 trillion per year, up from $1.9 trillion four years earlier. The ... continue reading
---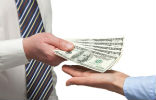 By Marshall Connolly (CALIFORNIA NETWORK)
Did you get a raise recently? If you haven't you might soon. According to payroll data, worker wages are finally starting to rise. The increase should boost the economy and spur the Federal Reserve to finally raise interest rates. LOS ANGELES, CA (California Network) - ... continue reading
---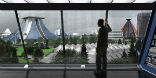 By Marshall Connolly (CALIFORNIA NETWORK)
More data and more warnings. The fourth industrial revolution has started. It will be jobless and many people will lose their employment, or be forced to compete for their jobs. The result is, you will probably be unemployed, or accept low wages to survive. LOS ... continue reading
---
All Business & Economics News