Free Others And You Will Free Yourself
We place too much emphasis on every last expectation we have of other people to do and act as we expect. To live within our guidelines, our parameters, and our vision of what is ideal. Moreover, we go so far as to demand perfection from other people as we pursue perfection in our own lives. The trouble with that is we end up demanding perfection from the people surrounding us, and lack the ability to extend grace to the people in our lives and the people we meet on a daily basis.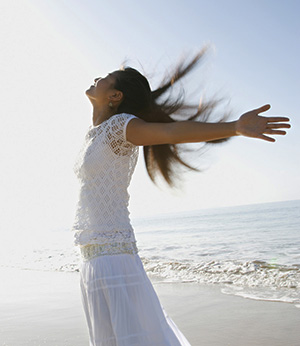 Free yourself by always putting God first.
NASHVILLE, TN - I had a pretty recent 'come to Jesus' moment where I realized I had been holding a portion of my life as a god before God. I didn't know it as I walked through that part of my life, but sure enough it was later revealed to me I was inadvertently breaking the 1st commandment for years. I thought I had always kept God as my priority, but in fact, I was merely asking God to walk with me, rather than allowing Him to lead me. The result: my lack of a willingness to give up control and my stubbornness caused me to live outside of God's will for me, even though I thought I was striving so hard to live within it.

Because I held this piece of my life as a god before God (intentionally or not), as a result, I then required every person in that sector of my life to also be perfect. It was as though I was expecting them to be God (or gods of some sort), and never fail or do wrong. In retrospect it was very twisted and I can't believe I never realized what my expectations were.

Light a virtual candle today

Once I was able to establish the reality of what I had been doing, I was then able to let go of my demands for perfection in myself and in those around me. Don't get me wrong, we should strive to be more perfect, like Jesus, but we have to allow ourselves and others the grace to fall, because we simply cannot be perfect in this life on earth. Grace. We need to extend grace and be filled with mercy.

When we fill ourselves with grace and mercy, we can do this:
'...free others of the responsibility to treat you exactly right, and you'll free yourself to live authentically as well, not worrying about how you'll be judged or perceived, only about how you feel from the inside out each day.'~Dani Marie Robinson~ 
I haven't mastered this yet, but I sure am working toward it, and you know what? It's much less stressful. It's much less dramatic, and it's much more peaceful.

If you really want to grow as a person, step back and look at your life. Is there anything you hold as a god before God? Is it your job? Is it your favorite sports team? Is it your role as a parent? Do you mentally demand for those in your work-world to meet your standards of perfection and get frustrated when they don't do things the way you'd like? Do you mentally demand that your sports team drafts the right players and wins all their games, and then get angry when that isn't the case? Do you mentally demand your children to do everything according to your standards with little to no leeway?

Do you desire things to go your way or God's way? How do you react when things don't go your way?Free yourself from demanding perfection from others and you'll be more at peace, I can promise you this.

Laughs and Love,Jackie:-)
 
Pope Francis wishes for us all to read the Bible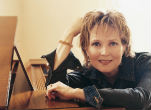 By Norm LeDonne
In the Lenten season, we are called to reflect on our sins, and on the sacrifice of Jesus Christ for the redemption of those sins. The song Lamb of God, by Twila Paris, provides a powerful focus for our reflection. Twila uses the song to tell the story of Jesus, though ... continue reading
---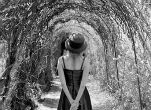 By Kathy Farrell
So, who am I? I am a Catholic, a Special Education Teacher, and a Boomer, although some rough edges of these features have been smoothed. I have not always been a Catholic, although I did graduate from the Catholic University of America. Theologically, I believe I am ... continue reading
---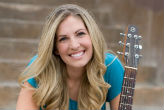 By Norm LeDonne
As Christians, we all know that we are sinners. And, as sinners, we all would like to be forgiven of our sins. Some of us (most of us?) have at one time or another done some pretty awful things, making it hard to believe that we can be forgiven. However, the Bible ... continue reading
---

By Chaplain Adele M. Gill, RN, BSN
Imagine having someone standing in wait for you to hand over to them all your fears, pain and anxieties. Someone who can and will pave the way for you simply for the asking. Someone who will relieve you from every burden, and accompany you through every trial you could ... continue reading
---

By Michael Seagriff
The answers to the problems facing our nation and world will not be solved by any of our political parties or politicians. These issues are spiritual in nature and beyond the ability of mere mortal men and women to rectify. CANASTOTA, NY - Unfortunately, far too ... continue reading
---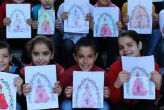 By Adele M. Gill, RN, BSN, CPC
Today I have a personal story to share about growing up Catholic. I have many memories of Sundays spent as a young girl going to church and trying hard to keep the Sabbath holy. I'm sure you've heard many half believable stories from your grandparents about how tough ... continue reading
---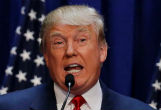 By Cheryl Jones
In this next election cycle one thing is clear. This nation must return to law and order. Law and order are the only safeguards against the law of the jungle. Over the centuries, there was a striving for freedom which culminated in the American Revolution. ... continue reading
---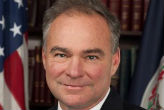 By Chaplain Adele M. Gill, RN, BSN, CPC
This week, Hillary Clinton picked her VP running mate, Virginia Sen. Tim Kaine, a Jesuit-taught Catholic. Media pundits are touting his strong Pro-life personal views. However, a closer look reveals his political beliefs on vital social issues, such as the death ... continue reading
---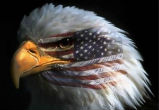 By Cheryl Jones
In spite of the desperate times in which we live, there has been a certain indulgence in bitterness among conservatives. There are those who wanted a "different" candidate to be nominated and rather than looking at the bigger picture, of the threats to liberty, ... continue reading
---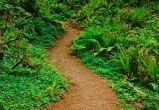 By Cheryl Jones
There is a thought in modern day society that "newer is better". To some extent, that is true. Who does not appreciate plumbing, sanitation, refrigeration, modern construction and transportation? And then of course there are electronics. We can instantly ... continue reading
---
All Blog News