Allow God to turn you into who you were meant to become.
Once. Twice. Three times.

Peter the Apostle denied Christ THREE times, even after being forewarned that one among the Apostles would do so. Peter was a man who loved our Lord so much. He gave up his life to follow Christ. Yet, he was so human and fell just like we do... continually.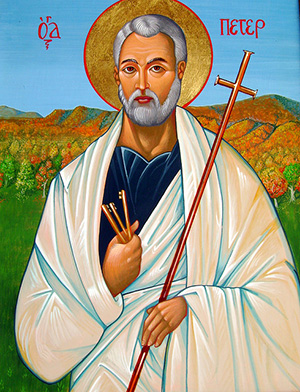 Jesus changed Peter's heart and life and made him the first Pope, the first grand caretaker of the Church.
NASHVILLE, TN - You can't deny the message Jesus sends to us by choosing Peter. No matter how many times we fall (and fall, we will), our lives still carry so much value and purpose. No matter what we've done, there is still so much room for Jesus to fill us with His grace and enter our hearts. Because Christ died for us, we are redeemed and forgiven time and time again, whether we feel deserving or not.

I imagine Peter felt unworthy to be forgiven after he repeatedly denied the man who was sent to save him. Still Jesus teaches us what it really means to love and forgive. He changed Peter's heart and life and made him the first Pope, the first grand caretaker of the Church.

See our exquisite rosaries
 I often think to myself, I am Peter. Don't you ever have those moments in life where you know you've just failed? You know what you've said or done was not pleasing to God, but you couldn't take back what was already said or done? So you tell yourself it won't happen again, but then before you know it you're right back in your old ways? Peter. That was Peter. Once. Twice. Three times.

The truth is, we are all Peter. We've all fallen and will fall again; however, you need to know that your life has a beautiful future in store. You have a saving, redeeming God who loves you and with Him all things are possible. So when you feel like the betraying Peter, just remember the Peter God turned him into. The Peter he was meant to become.

Allow God to turn you into who you were meant to become.

Laughs and Love,Jackie:-)

Light a virtual candle and say a prayer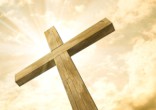 By Michael Seagriff
The tragic truth about our Catholic Church today, and far too many of its bishops, priests, religious and lay people, is the failure to make the Sacred Eucharist the center of our lives - as our Lord has commanded us to do. CANASTOTA, NY - In far too many parishes, we ... continue reading
---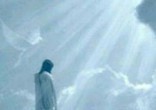 By Norm LeDonne
Before his Passover, Jesus told the Apostles that he would ask the Father to send another Advocate to be with them - the Spirit of truth: the Holy Spirit. On Pentecost, the Holy Spirit descended on the Apostles and filled them with the fortitude to go out and preach ... continue reading
---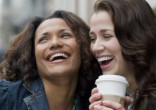 By Jackie Stammen
What if we all entered every conversation with the belief that we have something to learn from the other? NASHVILLE, TN - What if, instead of being defensive or trying to prove why we are right, we instead entered a conversation to learn something from the other ... continue reading
---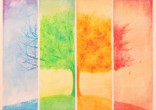 By Jackie Stammen
I've been reflecting much on the idea of seasons in our life lately. NASHVILLE, TN - Seasons come and they go, it's inevitable. It's true for the kind of seasons that relate to weather but what I' m really talking about is the seasons of our lives. We often find ... continue reading
---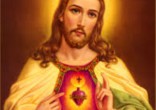 By Jackie Stammen
Sometimes it smacks you in the face and sometimes it's a gradual, almost unnoticeable acquisition, but when you learn Truth, you can't "untruth" it. NASHVILLE, TN - I'm talking about Truth of the Gospel, Truth of faith, and Truth of The Way. Once you learn it, ... continue reading
---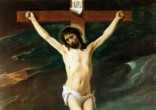 By Norm LeDonne
Amazing grace. King of glory. Worthy is the Lamb that was slain. A traditional Christian spiritual. The Old Testament. The New Testament. What do these three things have in common? They are all lyrics in the Phil Wickham song "This is Amazing Grace." This young ... continue reading
---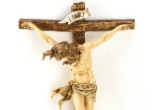 By Michael Seagriff
God calls all of us to walk the Via Dolorosa with Him, to spend time at the foot of His cross, to be there as He is nailed to it, to be there throughout the entire three hours of His agonizing death, to be there as He is taken down from the cross, to be there as He is ... continue reading
---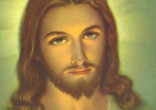 By Norm LeDonne
Jesus was born to save us from our sins, to bring us hope and to show us how to love. He is the source of our peace. We look to him for all of these things and more. What is more fitting than calling on him and recognizing all that he has done for us? <a ... continue reading
---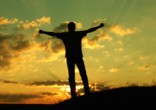 By Chaplain Adele M. Gill
The New Year is upon us and with it we get all get to start anew. What better way is there to start the New Year? It is a great time to look ahead to see where we want to be this time next year and switch gears to meet our new goals - new plans, new perspectives, new ... continue reading
---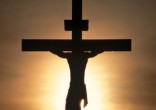 By Chaplain Adele M. Gill
I have a friend who tells me she gets pretty sentimental each New Year's Eve. Like so many people, looking back over the year - and looking ahead at the upcoming year - she has a blend of both nostalgia and anticipation. Nostalgia for all the good times, successes and ... continue reading
---
All Blog News