---
Bullying is wrong and should never be accepted.
Bullying. It's a very real issue, a very real and hot button issue to be more specific. On my drive home tonight, I heard a commercial on the radio with a motive to stop bullying. It seems all the anti-bullying campaigns are focusing on how to STOP bullying. A very honorable effort, but I believe the approach is a bit off target.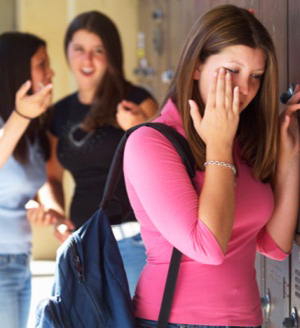 Bullying is a problem that affects millions of students, and it has everyone worried.
LOS ANGELES, CA - Before I go any further, let me just clarify my stance on this topic: BULLYING IS WRONG. There is never an instance when it is right and it should not be accepted, nor tolerated. Bullying should be reprimanded and others should not have to be subject to those whom choose to bully.

Now, that being said, I really don't think the approach to this issue should be focused on how we can STOP bullying, but it is the approach most commonly taken. Instead, I believe the focus should be on how to PREVENT bullying from happening. Sure, the difference between the two may seem minor at first, but there is a very real difference between the way each of those tactics is carried out. Pouring efforts into stopping something that is already happening is often just a band-aid on the deeper issue at hand. To stop is to bring to an end. Basically something is already in motion and you/something causes it to come to an end.

Light a virtual candle today, and pray for an end to bullying

An admirable approach; however, the approach that leads us toward non-existence of this problem is in prevention. To prevent is to keep something from happening or arising. Prevention goes to the root of the cause and eliminates the problem before it begins.

You are probably asking how we can prevent bullying from happening. My answer is, in each and every one of your homes and in each and every one of your own hearts. I don't think it's coincidence that we see more and more cases of intense and dangerous bullying happening these days while kids are simultaneously being raised more frequently in broken homes from rocky backgrounds. I don't believe all of the bullies out there are intrinsically evil, rather they don' t see or experience love in their own homes. How is a child supposed to understand the meaning of love and respect for another human being if they can't even see love in action in their very home?

Prevention of bullying starts with the basics. Teaching by example the meaning of love is where it begins. Love - it stems from and can be learned so readily from the family unit. Oh, the incredible importance of a well-rounded family unit! Love pours forth from that very family unit and when love is planted and cultivated in people's hearts, they are more fully equipped to be able to love in return. One can only give what they have. If one has not received love, he/she is not fully capable of giving love. In effect, bullying is born out of a lack of love (or lack of understanding of love) somewhere along the line. If a child grows up without understanding and learning love in their own home, what is their incentive to love anyone else? What will it take to motivate them to love others?

Now there are always exceptions and outliers to these generalizations, because everyone comes from unique circumstances, but the common thread  that is unwavering, steady, and dependable is love. Love is the foundation.

If you're tired of all the hype surrounding the issue of bullying these days and if you truly want to see a resolution, it begins in the home and it begins with love. If we all chose to teach love to one another by really putting it in motion, the issue of bullying would melt away.
Laughs and Love,Jackie:-)
 
---
---
---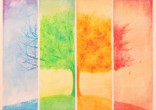 By Jackie Stammen
I've been reflecting much on the idea of seasons in our life lately. NASHVILLE, TN - Seasons come and they go, it's inevitable. It's true for the kind of seasons that relate to weather but what I' m really talking about is the seasons of our lives. We often find ... continue reading
---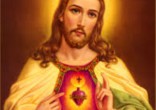 By Jackie Stammen
Sometimes it smacks you in the face and sometimes it's a gradual, almost unnoticeable acquisition, but when you learn Truth, you can't "untruth" it. NASHVILLE, TN - I'm talking about Truth of the Gospel, Truth of faith, and Truth of The Way. Once you learn it, ... continue reading
---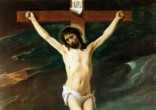 By Norm LeDonne
Amazing grace. King of glory. Worthy is the Lamb that was slain. A traditional Christian spiritual. The Old Testament. The New Testament. What do these three things have in common? They are all lyrics in the Phil Wickham song "This is Amazing Grace." This young ... continue reading
---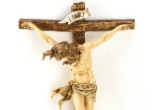 By Michael Seagriff
God calls all of us to walk the Via Dolorosa with Him, to spend time at the foot of His cross, to be there as He is nailed to it, to be there throughout the entire three hours of His agonizing death, to be there as He is taken down from the cross, to be there as He is ... continue reading
---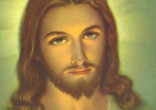 By Norm LeDonne
Jesus was born to save us from our sins, to bring us hope and to show us how to love. He is the source of our peace. We look to him for all of these things and more. What is more fitting than calling on him and recognizing all that he has done for us? <a ... continue reading
---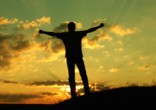 By Chaplain Adele M. Gill
The New Year is upon us and with it we get all get to start anew. What better way is there to start the New Year? It is a great time to look ahead to see where we want to be this time next year and switch gears to meet our new goals - new plans, new perspectives, new ... continue reading
---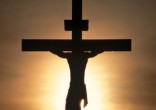 By Chaplain Adele M. Gill
I have a friend who tells me she gets pretty sentimental each New Year's Eve. Like so many people, looking back over the year - and looking ahead at the upcoming year - she has a blend of both nostalgia and anticipation. Nostalgia for all the good times, successes and ... continue reading
---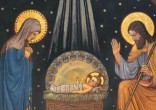 By Norm LeDonne
"<a href="https://www.youtube.com/watch?v=DLT9dSt8cwg">Joy to the World</a>" is a traditional and popular Christmas carol. The lyrics to the carol were first published in 1719. The music is attributed either to George Frideric Handel or Lowell Mason. In ... continue reading
---

By Michael Seagriff
Imagine this Christmas that before exchanging gifts with family and friends, Jesus thanks you for the greatest gift you could have possibly given Him. What might that be? Interested? Listen to this podcast.Merry Christmas![media id="16661"] continue reading
---
By Michael Clark
After 49 years, Charlie Brown still outclasses all the other Christmas specials. For sure it was the first of many animated holiday specials, but it is its truth that keeps it the best of them all. DENVER, CO - First broadcast in 1965, A Charlie Brown Christmas set the ... continue reading
---
All Blog News