The Invisible Man, but what if he was really Jesus?
The Invisible Man, but what if he was really Jesus?
---
Monday Musings - Who Was That Man?
I've walked these few blocks countless times over the past twelve years during my visits to see my ailing sister. Although  I have seen homeless individuals soliciting money many times, I had never seen anyone quite like the gentleman I saw this day as I headed toward confession.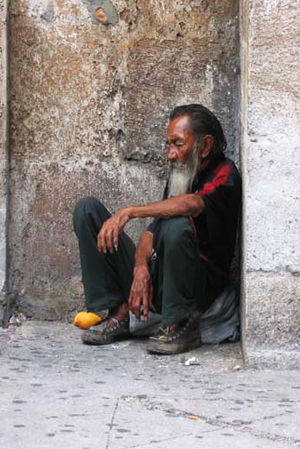 What if this beggar was Jesus?
CANASTOTA, NY - There he was sitting with folded legs on the cold dirty icy cement sidewalk in front of the Catholic Church I was about to  enter - sitting right next to the little tree where neighborhood animals defecate and urinate.
His presence there caught me by surprise and made me uncomfortable.
He had a thick white beard. He wore several layers of dirty clothing hoping I am sure to stave off the bitter cold. He just sat there staring at the concrete slab and passing feet that rushed past him, holding the smallest of Dixie cups in his  outstretched hand - his head bowed down conveying a sense of shame and utter despair. The paltry size of his cup suggested  he was not anticipating any sizable donations from the hundreds that would pass him by.  In the few moments I watched him,  no one stopped. No one said anything to him. No one put any money in his cup. No one seemed to care.
Who was this man?
The cynics who passed him by probably felt he was an alcoholic or addicted bum looking for money to get drunk or high. No way would they be enablers by throwing a few coins his way.
Others perhaps believed he was just a lazy man unwilling to work for food and thereby not deserving of their assistance.
Maybe he was one of those professional "homeless" one sometimes reads about who actually rake in a nice chump of change. If he was, parking himself right in front of a Catholic Church was a stroke of marketing genius - really how could Catholics entering and leaving Church ignore a man in such obvious need? But they did, without exception.
Perhaps he was there conducting his own personal 'undercover' research, feigning to be in need in order to assess how many  Catholics authentically live out their faith and follow God's command to be generous and willing alms-givers.
Or maybe, just maybe, he was legitimately and desperately in need, through no fault of his own, unable to feed himself or find safe shelter, ashamed to or unable to access programs that might be able to help him.
Whomever he was no one cared enough to stop.
But what if He was actually Jesus disguised as an unkempt and despairing beggar and nearly everyone passed Him by?
Our Lord meant it when He said: 'I assure you, as often as you did it for one of my least brothers, you did it for me as often as you neglected to do it to one of these least ones, you neglected to do it to me.'
This Lent let us remember that we should not pick and choose between those we feel worthy of our help. For if the one we neglect is the Jesus we profess to love, what could we possibly tell Him when He asks us why we did not stop and help?
---
A blog through which I promote zeal for the salvation of souls, awe and amazement for the Holy Eucharist and Eucharistic Adoration, and fidelity to the Truths of our Catholic Faith.
---
---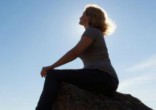 Post-Election Peace. These days, there is so much worldly turbulence that it can seem hard to find common ground with others, even those we ... continue reading
---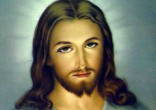 The song "Now Is The Time" by Tom Kendzia is an interesting song written from the perspective of a discussion with God. Of course, ... continue reading
---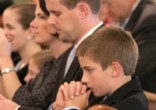 After reading a recent syndicated column in my Diocesan newspaper, I could not remain silent. The columnist, Father Robert Rolheiser, a ... continue reading
---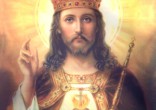 Christ Tomlin has penned the song "How Great Is Our God," describing the wonder and beauty of our God. In keeping with Chris's usual strong ... continue reading
---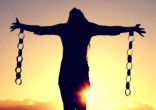 My knees jabbed into my chest as my arms curled and tangled themselves around my forlorn body. My whole being was twisted and contorted. ... continue reading
---

Copyright 2017 Catholic Online. All materials contained on this site, whether written, audible or visual are the exclusive property of Catholic Online and are protected under U.S. and International copyright laws, © Copyright 2017 Catholic Online. Any unauthorized use, without prior written consent of Catholic Online is strictly forbidden and prohibited.