By Catholic Online (NEWS CONSORTIUM)
4/18/2013 (2 years ago)
Catholic Online (www.catholic.org)
World's oldest preserved song dates back to 1400 B.C.
Have you heard the oldest song in the world? Discovered decades ago, the oldest song was found inscribed in cuneiform on clay tablets, and dated back to the period around 1400 B.C. The translated text allows a lyrist to play the tune as it contains specific instructions on how it is to be played.
LOS ANGELES, CA (Catholic Online) - The discovery of the song isn't news, however like many interesting discoveries of the ancient world, it has been forgotten in the intervening years and business of the modern age. Thankfully, the music was successfully transcribed and listeners can now hear it on YouTube.

The song is a hymn to the moon god's wife, Nikal and is written in Hurrian, an ancient language spoken by people who live in lands that now cover the border regions between Syria, Iraq, and Iran. The tablet was discovered in what is today the town of Ras Shamra on the Syrian coast. It was likely collected by the Assyrians and incorporated into one of their libraries, the Assyrians had a fondness for libraries and filled them with work collected from across their empire.

The tablets feature musical notations along with precise instructions on how to tune the lyre. They also contain instructions for a singer to accompany the music.

You can listen to a modern recreation of the melody on YouTube. The tune moves slowly at first, rising and falling like gusts of wind over the mountains of Anatolia. Then, like a sudden shower, the music increases tempo and falls off once again. Around 5:00, the song approaches its climax, peaking with a final, frenzied conclusion which suddenly ends.

The tune is known as the "Hurrian Hymn No. 6" and you can listen by clicking to play the video above.


---
Copywriter 2015 - Distributed by THE NEWS CONSORTIUM
Pope Francis Prayer Intentions for July 2015
Universal:
That political responsibility may be lived at all levels as a high form of charity.
Evangelization:
That, amid social inequalities, Latin American Christians may bear witness to love for the poor and contribute to a more fraternal society.
---
---
---

By Atarah Haely (NEWS CONSORTIUM)
Angelina Jordan is well-known in her home country, Norway, after participating and winning a national TV contest. But now, the 8-year-old jazz singer has captivated audiences from all over the the world after a recently uploaded video of her performance. The young girl ... continue reading
---

By Linky C. (NEWS CONSORTIUM)
Chris Brown recently posted on his Instagram account that he was tired of the "devil ruining" his life. The international singer and actor shows indications of leaning towards a better chapter in his life. MUNTINLUPA CITY, PHILIPPINES (Catholic Online) - Singer Chris ... continue reading
---

By Nikky Andres (NEWS CONSORTIUM)
Something big is brewing in Rio de Janeiro. The monthly hip-hop block party called Black Santa was recently staged near the peak of the Prazeres favela, on a hillside above central Rio. MUNTINLUPA, PHILIPPINES (Catholic Online) - Twenty-two-year-old Renato Cantanhede, ... continue reading
---

By Nikky Andres (NEWS CONSORTIUM)
Colombian star Juanes and the Italian tenor Andrea Bocelli will be performing during the international Catholic prayer event, the 8th World Meeting of Families, in Philadelphia. The two will be performing for the Pope in September during the U.S leg of his ... continue reading
---

By Nikky Andres (NEWS CONSORTIUM)
Sixty-five-year-old country singer Randy Howard was shot on June 9, 2015 by a bounty hunter at Howard's home. It was reported that Howard was being detained by the bounty hunter, wanted on a DUI charge. MUNTINLUPA, PHILIPPINES (Catholic Online) - Country singer Randy ... continue reading
---

By Talia Ramos (NEWS CONSORTIUM)
Messages of encouragement and prayers pour through the Facebook page of country singer Randy Rogers, of the Randy Rogers' Band, after news of the death of his and his wife's newborn infant six days after she was born come forward. Days before, Rogers made an ... continue reading
---

By Hannah Marfil (NEWS CONSORTIUM)
Heartbroken and in grief band members of U2 asked Pastor Rick Warren to pray with them before going onstage hours after the death of their tour manager. Dennis Sheehan, U2's longtime tour manager, was found dead in his hotel room, last week in Los Angeles. Sheehan ... continue reading
---

By Kelcee Marcum, Oregon Catholic Press
A unique mixture of genres, ValLimar Jansen's latest album, "Spirit & Soul," contains elements from gospel and praise and worship while escaping the confines of either genre. PORTLAND, Ore. (OCP) - "This is not a gospel record or even a praise and worship record, ... continue reading
---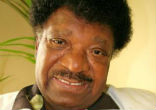 By Catholic Online (NEWS CONSORTIUM)
He would have many chart-topping hits in his lifetime, but it all boiled down to his signature tune - "When a Man Loves a Woman," that would ensure him his lasting fame. Rhythm and Blues singer Percy Sledge has died at the age of 73. He had been in hospice care ... continue reading
---

By Hannah Raissa Marfil (NEWS CONSORTIUM)
Despite selling 25,000 copies in a week, Little Big Town's newest hit song "Girl Crush" was forced not to be played on air after complaints from listeners of country radio stations. According to the reports, the song had earned negative reviews from people subscribing ... continue reading
---
All Music News