ACT OF VALOR - The Directors Speak Out
---
What went into creating the newly release film, "Act of Valor?" Veteran writer and film critic Mike Parker talks with the movie's co-directors Mike "Mouse" McCoy and Scott Waugh.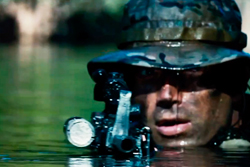 LOS ANGELES, CA (Grace Hill Media) - In 2007, the Los Angeles-based production company Bandito Brothers filmed a short documentary about the U.S. Naval Special Warfare Combatant-Craft Crewmen. Descendants of the Vietnam era swift boat operators, the SWCC's primary responsibilities include inserting and extracting U.S. Navy SEAL teams from seemingly impossible destinations, where they carry out their sensitive and exceedingly dangerous work. That project led co-directors Mike "Mouse" McCoy and Scott Waugh to embark an another audacious project; a quest to present an authentic look at the behind the scenes world of one of the world's most elite and enigmatic military forces, the U.S. Navy SEALs.
Mike Parker - Act of Valor has a strong, pro-military message. Is that intentional, or were you just trying to make a really exciting action flick?
McCoy & Waugh - We wanted people in the audience to connect with and appreciate the service of our men and women in the armed forces. They do a phenomenal job. We also think it is important to recognize the service of all of our men and women in uniform, and that includes our first responders, our firefighters and police officers.
Parker - Beyond simply earning the respect of the Navy SEALs, I'm sure you had to get permission from the Department of Defense to shoot this film. What kind of hoops did you have to jump through to make it happen?
McCoy & Waugh - Once we decided we wanted to use the real guys in the roles of Navy SEALs, we had to come up with a battle plan that was doable. We basically partnered with the DoD to augment existing training exercises that were already on the books, so there was no need to take the men away from their training duties.
Parker - In addition to being a great action movie, there is a pretty strong secondary story about the sacrifice of the families that are left behind to keep the home fires burning. Beyond simply raising our collective consciousness about the challenges of being a military spouse, what do you hope results from this part of the film?
McCoy & Waugh - The wives of the SEALs are incredibly heroic. When their husbands are deployed they almost act as single parents. They deserve all the recognition we can give them. It takes a community to raise a family under those circumstances, and the way these women bond together to get through the hard times is inspiring. We really want to encourage commuinities to reach out to our military families and lend a hand where they can.
Parker - Last words?
McCoy & Waugh - The guys in the uniform in the movie weren't playing a role; they were doing what they do on a daily basis. Yes, they had to learn some dialogue, but basically they were just being themselves; doing and saying the things they would do and say in a real world situation. It is important to realize that everything that happened to a person in uniform in this film, really happened to a Navy SEAL.
It is also pretty cool to note that this is an authetic movie where the action is all caught on film. There is not a single CGI special effect in the movie. It has been a long time since, maybe since the 1980s, since you've seen that on the big screen, and we think audiences will really appreciate it.
ACT OF VALOR releases in theaters this Friday, February 24.
-----
Mike Parker is a writer and film critic from www.BuddyHollywood.com
---
---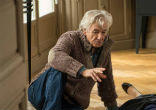 Desperate to remain relevant and make money, the movie industry is preparing to release a smutty film about lesbian nuns with mystical ... continue reading
---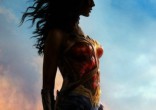 This summer some pretty amazing movies are going to hit theaters, so which ones are YOU excited about? LOS ANGELES, CA (Catholic Online) - ... continue reading
---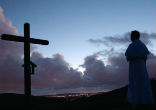 From the Norbertines of St. Michael's Abbey and Chuck Kinnane, director of The Human Experience, Child 31, and Generation Hope, comes a new ... continue reading
---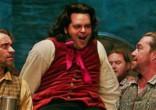 Disney's remake of "Beauty and the Beast" is turning heads for its amazing cast, classic story and, more notoriously, its use of Disney's ... continue reading
---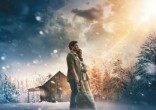 Without having witnessed a single film trailer, or reading the book upon which it is based, I set out to watch "The Shack." What I ... continue reading
---

Copyright 2017 Catholic Online. All materials contained on this site, whether written, audible or visual are the exclusive property of Catholic Online and are protected under U.S. and International copyright laws, © Copyright 2017 Catholic Online. Any unauthorized use, without prior written consent of Catholic Online is strictly forbidden and prohibited.