Holy Saturday: Stand in the Silence, Count the Hours until the New Fire
---
The tomb was silent but hell was not!
For some, Holy Saturday may seem like a stark barrier between the awesomeness of Good Friday and the Glory of Easter. There is something to be said for silence as the Church waits. standing still. until the Vigil when the New Fire is kindled in the Service of Light.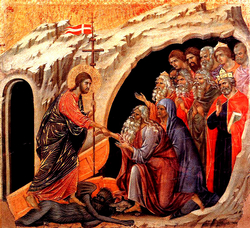 WASHINGTON (Catholic Online) - "One thousand one. one thousand two. one thousand three." KABOOM!
As a child I learned to stand still after a lightning flash and count to myself until I heard the thunder. That would tell me how far away the storm was located. I had no idea when the sound would come. I just waited and counted.
Over the years I have often used this interval to describe the pause that takes place just before an actual shift in thinking or action takes place. Throughout history this natural phenomenon is reflected in a lightning flash of insight that is soon followed by the sounds of responding action.
Such is Holy Saturday - when we stand in the silence and count the hours until the New Fire of the Service of Light during the Easter Vigil is kindled.
So what should we make of this time. this interval? Should we just go about our business as usual, then pick up our observation at sunset?
On this side of the cross we already know that Easter will come, as it already has. We are fully aware that the tomb was empty and the account that will be read on the Lord's Day will not change. So, in this day of silence, as we remember Christ in the tomb, we also remember that while it was silent on earth, the spirit world as quite active.
"He descended into hell." The Catholic Catechism quotes from an ancient Holy Saturday homily when addressing the creedal statement that has been apart of Christian faith since the very beginning.
Today a great silence reigns on earth, a great silence and a great stillness. A great silence because the King is asleep. The earth trembled and is still because God has fallen asleep in the flesh and he has raised up all who have slept ever since the world began. . . He has gone to search for Adam, our first father, as for a lost sheep. Greatly desiring to visit those who live in darkness and in the shadow of death, he has gone to free from sorrow Adam in his bonds and Eve, captive with him - He who is both their God and the son of Eve. . . "I am your God, who for your sake have become your son. . . I order you, O sleeper, to awake. I did not create you to be a prisoner in hell. Rise from the dead, for I am the life of the dead. [Catechism, Profession of Faith, 635]
Silence and stillness reigns today. We can reflect on Christ's descent to the abode of the dead, there declaring that the final death has been conquered once-and-for-all. He preached hope to the hopeless and life those who had none.
Holy Saturday is a day to pray for those who walk among us as the living dead. Their hope is placed in all things other than Christ and, for them, death will be ultimate, final, and hopeless.
Yet, they are living in the interval. The thunder has not sounded, signaling the end. Christ is there for them, declaring the same hope he did on the first Holy Saturday.
Let us pray for our family members, friends, neighbors, co-workers, and even those who are known to God but merely cross our path.
Many years ago I was attending a Convention Manager's Training Conference in California in preparation for leadership of a large denominational youth convention. My roommate for the event, a fellow minister named Steve, and I were partnered with a perky tour guide from Disneyland for the final event - a backstage tour of the Magic Kingdom.
We not only rode the rides, we went underground and behind the scenes to learn how the greatest 24/7 convention in the world was managed. As we were led through each exhibit, Steve kept bringing up questions of the Christian faith with our guide. I was a little uncomfortable at his persistence. Little by little we learned more about the young woman who was our escort; that her husband was a student at a nearby seminary, and that she had a vibrant faith in the Lord Jesus Christ. We had some great conversations.
Later back in the room I asked Steve about his foray into this spiritual discussion. He told me that he carries a burden for anyone he meets, wondering if they have ever responded to the gospel. Often, he said, he would attempt to ask some questions to see where they are concerning the things of God.
While most of us may not share the intensity of his burden; yet we can still share in his vigil, praying for those who are not baptized or have yet to fully embrace their baptism. The living dead walk by us every day. They are not aware of the finality that awaits those who hope in anything other than the Savior.
Christ is calling to these precious souls just as he preached during his descent. He is touching them through word and deed as His Church moves in faith upon the face of the Earth.
St. Melito of Sardis, a second century bishop and apologist wrote the following concerning the work of Christ on Holy Saturday.
Something strange is happening - there is a great silence on earth today, a great silence and stillness. The whole earth keeps silence because the King is asleep. The earth trembled and is still because God has fallen asleep in the flesh and he has raised up all who have slept ever since the world began. God has died in the flesh and hell trembles with fear.
He has gone to search for our first parent, as for a lost sheep. Greatly desiring to visit those who live in darkness and in the shadow of death, he has gone to free from sorrow the captives Adam and Eve, he who is both God and the son of Eve. The Lord approached them bearing the cross, the weapon that had won him the victory. At the sight of him Adam, the first man he had created, struck his breast in terror and cried out to everyone: "My Lord be with you all." Christ answered him: "And with your spirit." He took him by the hand and raised him up, saying: "Awake, O sleeper, and rise from the dead, and Christ will give you light."
I am your God, who for your sake have become your son. Out of love for you and for your descendants I now by my own authority command all who are held in bondage to come forth, all who are in darkness to be enlightened, all who are sleeping to arise. I order you, O sleeper, to awake. I did not create you to be held a prisoner in hell.
Rise from the dead, for I am the life of the dead. Rise up, work of my hands, you who were created in my image. Rise, let us leave this place, for you are in me and I am in you; together we form only one person and we cannot be separated. For your sake I, your God, became your son; I, the Lord, took the form of a slave; I, whose home is above the heavens, descended to the earth and beneath the earth. For your sake, for the sake of man, I became like a man without help, free among the dead. For the sake of you, who left a garden, I was betrayed to the Jews in a garden, and I was crucified in a garden.
See on my face the spittle I received in order to restore to you the life I once breathed into you. See there the marks of the blows I received in order to refashion your warped nature in my image. On my back see the marks of the scourging I endured to remove the burden of sin that weighs upon your back. See my hands, nailed firmly to a tree, for you who once wickedly stretched out your hand to a tree.
I slept on the cross and a sword pierced my side for you who slept in paradise and brought forth Eve from your side. My side has healed the pain in yours. My sleep will rouse you from your sleep in hell. The sword that pierced me has sheathed the sword that was turned against you.
Rise, let us leave this place. The enemy led you out of the earthly paradise. I will not restore you to that paradise, but I will enthrone you in heaven. I forbade you the tree that was only a symbol of life, but see, I who am life itself am now one with you. I appointed cherubim to guard you as slaves are guarded, but now I make them worship you as God. The throne formed by cherubim awaits you, its bearers swift and eager. The bridal chamber is adorned, the banquet is ready, the eternal dwelling places are prepared, the treasure houses of all good things lie open. The kingdom of heaven has been prepared for you from all eternity.

There are many among us today who are walking in total ignorance of or detachment from the Gospel and next Easter Vigil may be receiving the Sacraments of Baptism and Confirmation. The only thing needed is a touch.
May this Holy Saturday be a day of remembrance; bringing the names of those with whom we walk and work before the Lord. We can pray that they will receive that special touch - a gift of special grace - from the Lord Himself. It may come through a total stranger, someone else they know, or even - and especially - from us as they live in the quiet interval between lightning and thunder. When they encounter Him in all of his glory, how can help but be changed? On this day of stillness, pray - the sounds of silence.
-----
Randy Sly is the Associate Editor of Catholic Online and the CEO/Associate Publisher for the Northern Virginia Local Edition of Catholic Online (http://virginia.catholic.org). He is a former Archbishop of the Charismatic Episcopal Church who laid aside that ministry to enter into the full communion of the Catholic Church.
---
Copyright 2018 - Distributed by THE CALIFORNIA NETWORK
Pope Francis Prayer Intentions for JANUARY 2018
Religious Minorities in Asia.
That Christians, and other religious minorities in Asian countries, may be able to practise their faith in full freedom.
---
---
---
More Lent & Easter
---
'So it is written that the Christ would suffer and on the third day rise from the dead'
Easter / Lent News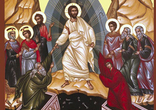 While Easter is a Solemnity and an octave feast, it is also a 50 day season until Pentecost.The Season of Easter is not just about His ... continue reading
---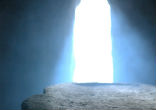 What lesson is the Lord teaching us by keeping his wounds intact? Perhaps we can better answer this question by turning to our own wounds. ... continue reading
---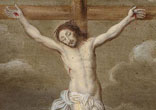 As a teenager I ran into someone who introduced me to the finer points of the occupation. We fell into the tried and proven method of ... continue reading
---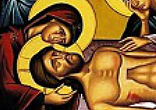 Something strange is happening - there is a great silence on earth today, a great silence and stillness. The whole earth keeps silence ... continue reading
---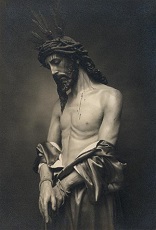 Today as we contemplate the Passion we also plumb the mystery and meaning of the Church. We are members of His Body. She was born ... continue reading
---