Pope Benedict XVI: On this Lenten Journey Let us be Attentive to Christ's Invitation
---
On Ash Wednesday, Pope Benedict XVI joins us as a pilgrim and a penitent
Lent is a journey, accompanying Jesus as He travels to Jerusalem, the place where the mystery of His Passion, Death and Resurrection is to be fulfilled.The Christian life is a 'road' to be travelled, consisting not so much in a law to be observed as in the person of Christ Himself, Who must be encountered, welcomed and followed.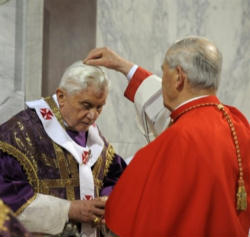 Pope Benedict XVI, penitent and pilgrim
VATICAN CITY (Catholic Online) - Speaking on Ash Wednesday to his general audience of about 7,000 faithful gathered in Paul VI Hall, Pope Benedict XVI reflected on the meaning of Lent. "Today, with the austere symbol of the ashes, we enter the period of Lent, beginning a spiritual journey which prepares for a worthy celebration of the Paschal mysteries. The ashes . . . are a sign reminding us of our status as created beings and inviting us to penance, to intensify our commitment to conversion so as to continue following the Lord."
"Lent is a journey," continued the Pope, "it means accompanying Jesus as He travels to Jerusalem, the place where the mystery of His Passion, Death and Resurrection is to be fulfilled. It reminds us that Christian life is a 'road' to be travelled, consisting not so much in a law to be observed as in the person of Christ Himself, Who must be encountered, welcomed and followed."
As is always the case, our Holy Father's words are richly filled with profound meaning and insight. Let us contemplate, for a moment, something of what it means to encounter the "person of Christ Himself." In the case of relating to the Person of Jesus, Pope Benedict uses the word "must," which articulates the obligatory nature of our relationship with Christ: Jesus is He "Who must be encountered, welcomed and followed."
The Person of Jesus Christ: "I AM" (Jn 8:58)
Jesus is not merely a man who shows us a "way" along which we may travel, as if one path is as good as another; nor does he simply utter a "truth" which we may or may not accept; nor does he merely talk of a manner in which we may find "life," as if it is one item among others which we might gather up and store away for ourselves. Rather, the Person of Jesus himself is the way, the truth, and the life (Jn 14:6). It is not as if Jesus has gathered these gifts from outside of himself, and then simply passes them on to us for our own benefit. It is the Person of Jesus, the Son of the living God, who is the Gift. Christ is Life Itself. 
The Catechism of the Catholic Church, quoting from Sts. Irenaeus, Athanasius and Aquinas, explains the manner in which we share in the gift of God's own life: "The Word became flesh to make us 'partakers of the divine nature' (see 2 Pt 1:4): For this is why the Word became man, and the Son of God became the Son of man: so that man, by entering into communion with the Word and thus receiving divine sonship, might become a son of God. For the Son of God became man so that we might become God. The only-begotten Son of God, wanting to make us sharers in his divinity, assumed our nature, so that he, made man, might make men gods" (No. 460).
When St. Athanasius wrote that "the Son of God became man so that we might become God," it is to be understood in the sense that, through Christ's salvific and redemptive act, we are graced by virtue of Baptism with a share in the divine life of God. Nevertheless, it is the Person of Jesus who calls us to enter into communion with himself, and thus receive the Gift of himself, that we might become a son of God and share in his Divinity. As our Holy Father reminds us, Lent is a journey into God, it is a way of travel not to some "place," but into a state of existence infused with supernatural life -- what we term as sanctifying grace.
Yet the lenten journey is not simply walking in "some" subjective direction. Rather, it is a specific direction in which we ourselves, body and soul, accompany Jesus, truly existing in and through him, at one with him. It is an existential action, formed in the fires of passionate love, in which we fervently and truly commend our spirits unto Christ. Our own life is our gift, however small it is, given back to the limitless Gift Himself: our Savior who poured out his own blood upon the wood of the cross: the forever infinite and incomparable gift to humankind.
Penance: Integral To The Lenten Journey Into Love
The lenten journey includes penance, as our Holy Father reminded us with his opening statement. For Christians, this necessarily involves the sacrament of Penance and Reconciliation, in obedience to the love and infinite concern of our Savior who instituted it for the sake of his People. It was God's will that his children freely drink of his mercy by confessing their sins to the properly ordained ministers of forgiveness in his Catholic Church, for it was Jesus who breathed on his apostles and said: "Receive the holy Spirit. Whose sins you forgive are forgiven them, and whose sins you retain are retained" (Jn 20:22-23).
In his apostolic exhortation Reconciliation And Penance, John Paul II notes "that for a Christian the sacrament of penance is the primary way of obtaining forgiveness and the remission of serious sin committed after baptism. Certainly the Savior and his salvific action are not so bound to a sacramental sign as to be unable in any period or area of the history of salvation to work outside and above the sacraments. But in the school of faith we learn that the same Savior desired and provided that the simple and precious sacraments of faith would ordinarily be the effective means through which his redemptive power passes and operates. It would therefore be foolish, as well as presumptuous, to wish arbitrarily to disregard the means of grace and salvation which the Lord has provided and, in the specific case, to claim to receive forgiveness while doing without the sacrament which was instituted by Christ precisely for forgiveness" (31).
The Holy Sacrifice of The Mass: Climax of The Lenten Journey
Returning again to our Christian lenten journey with and in and through Christ, Pope Benedict explained that "It is above all in the liturgy, in participation in the holy mysteries, that we are drawn into following this path with the Lord, . . ."
It is in assisting at the Liturgy of the Mass, the Holy Sacrifice, that Christians are drawn most closely into the Paschal Mystery: the Passion, Death, Resurrection and Ascension of our Lord Jesus Christ. This is the path our Savior has set before his People: that they should be present at his most sacred sacrifice, as was the Virgin Mother of God and the beloved disciple (see Jn 19:26). Yet at Mass we are not simply present at the foot of the cross, for as we walk forward and receive the true body, blood, soul and divinity of the Risen One in Eucharist, we receive infinitely more than those who, standing on Calvary some two-thousand years past, received by use of their sight. In reception of Eucharist, we do not merely watch as a distant onlooker; rather, we truly enter into the Paschal Mystery through Jesus' gift of Himself, and thus are swept up into the supernatural life of the Holy Trinity.
Pope Benedict noted that in Liturgy we relive the "events that have led us to salvation; but not as a simple commemoration, a recollection of things past. There is a keyword to indicate this," continued our Holy Father, "which is often repeated in the liturgy: the word 'today,' which must be understood not metaphorically but in its original concrete sense. Today God reveals His law and we have the opportunity to chose between good and evil, between life and death."
The Pope concluded with these words: "On this Lenten journey, let us be attentive to welcoming Christ's invitation to follow Him more decisively and coherently, renewing the grace and commitments of our Baptism, so as to abandon the old man who is in us and clothe ourselves in Christ, thus reaching Easter renewed and being able to say with St. Paul 'it is no longer I who live, but it is Christ who lives in me.'"
-----
F. K. Bartels is a Catholic writer who knows his Catholic Faith is one of the greatest gifts a man could ever have. He is a contributing writer for Catholic Online. Visit him also at catholicpathways.com
---
Copyright 2018 - Distributed by THE CALIFORNIA NETWORK
Pope Francis Prayer Intentions for JANUARY 2018
Religious Minorities in Asia.
That Christians, and other religious minorities in Asian countries, may be able to practise their faith in full freedom.
---
---
---
More Lent & Easter
---
'So it is written that the Christ would suffer and on the third day rise from the dead'
Easter / Lent News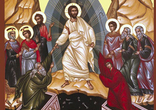 While Easter is a Solemnity and an octave feast, it is also a 50 day season until Pentecost.The Season of Easter is not just about His ... continue reading
---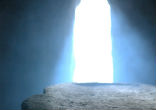 What lesson is the Lord teaching us by keeping his wounds intact? Perhaps we can better answer this question by turning to our own wounds. ... continue reading
---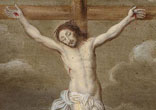 As a teenager I ran into someone who introduced me to the finer points of the occupation. We fell into the tried and proven method of ... continue reading
---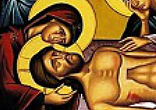 Something strange is happening - there is a great silence on earth today, a great silence and stillness. The whole earth keeps silence ... continue reading
---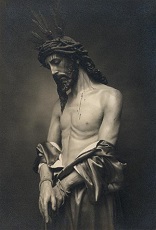 Today as we contemplate the Passion we also plumb the mystery and meaning of the Church. We are members of His Body. She was born ... continue reading
---