Someone has saved me! - Angel Stories
By: Mary Leeneth Lauron
Location: Cavite Bacoor Philippines
When I was in Grade 1, there has been a flood on our school just above the knee,so they placed big piles of wood in the cemented floors to avoid us getting wet, I have never forgot what had happened, when I went to our school canteen, while I was crossing a piece of wood placed on the cemented floor, I suddenly got off balance and almost fell I was so afraid that I was going to fall on the cement but it's like someone pushed me at the back and saved me from falling.

It's just a simple story but I believe it's my guardian angel who saved me now I'm already in Grade 7, and I am now 12 years old but I have still never have forgotten the story.

---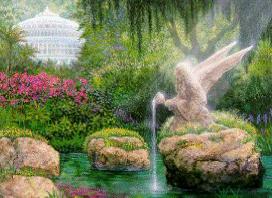 Some may never see with earthly eyes these heavenly beings or know that they exist. Many are unaware of the numerous ways they have protected and guided us. We would like to share with you the stories of people who take pleasure in expressing how real angels are.
---
More Saints
---
---
---
---
---
---
---
---
---
---
---
---
---
---
---
---
---
---