St. Raphael - Angel Stories
By: Richard M. Hanisits, M.Ed.
It must be 30 years ago that a former student dropped by my office, where I was a guidance counselor in a Chicago Catholic high school. Passing through town he decided to pay me a visit. We chatted for sometime when he sorrowfully disclosed that he and his wife had almost given up in trying to conceive a child. Seized, I guess, by a sudden inspiration, I asked if his faith was strong; and he said, yes. I said that I wanted to tell him about a friend of mine, Saint Raphael the Archangel. I narrated briefly who saint Raphael was and the great things attributed to Raphael by the Church. Then I removed a medal of Saint Raphael from a desk drawer and handed it to him. I remember I said: " Take this medal and place it on your marriage bed, and pray to Saint Raphael for the gift of a child."
Months later the young man called me long distance from a hospital in Baltimore to inform me that his wife had given birth to a healthy baby girl. He kept in touch with me for awhile and several times asked for several medals of Saint Raphael. We somehow lost touch; and sometimes I think that miracle baby must be married by now and perhaps a mother. Thank you, Saint Raphael, and lead us to those for whom we are looking.
---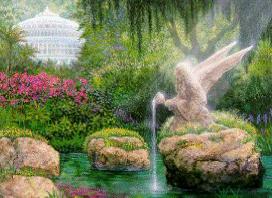 Some may never see with earthly eyes these heavenly beings or know that they exist. Many are unaware of the numerous ways they have protected and guided us. We would like to share with you the stories of people who take pleasure in expressing how real angels are.
---
More Saints
---
---
---
---
---
---
---
---
---
---
---
---
---
---
---
---
---
---