Road side assistance - Angel Stories
By: Joe Genovese
My son and I were traveling to his cub scout day camp in fall of 2008, we were going to a place in the North Georgia mountains. Having only sketchy directions, I got lost and thought I should turn around. I turned off the main road to a small side road and then tried to turn around. When backing up, my truck went back to far and I got stuck on a slope that was about a 20 to 30 foot drop into a wooded area. I called my wife and then 911 for help. 911 told me it would be about 30 to 40 minutes before anyone would get there. My 6 yr old son said "Daddy I am afraid". I told him what do we do when we're afraid. "He said pray" So we said a prayer and as soon as the prayer was finished a man showed up and pulled my truck back on to the road. The man had a chain in the back of his van and was very nice. I know this man was an angel sent by our Lord.

Praise God and what a great lesson for both my son and me.

---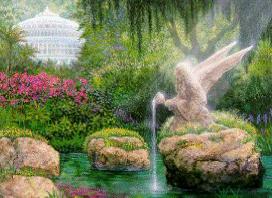 Some may never see with earthly eyes these heavenly beings or know that they exist. Many are unaware of the numerous ways they have protected and guided us. We would like to share with you the stories of people who take pleasure in expressing how real angels are.
---
More Saints
---
---
---
---
---
---
---
---
---
---
---
---
---
---
---
---
---