Dream of a voice and white surroundings - Angel Stories
By: Mary in NJ
This is a recent situation I had about 2 weeks ago. I recently have been going thru a medical problem with my finger and had surgery. Today, they are not sure what is wrong with it and I am still waiting for second testing to come back. But about a week and half after the surgery, I had been worried just because I am afraid and want to heal and be ok. I tend to go a bit overboard at times, but as we all know, things in the medical world can become what you never thought they were easily.
Anyway, I dreamt one morning of my finger, wrapped in gauze and surrounding it was this bright white light. I didnt see myself in the dream nor did I see anyone else, other than another finger touching mine while wrapped in gauze. It was a womans voice, telling me " see it is healing" as she touched the top of it with hers. That was the dream, very short. I remember feeling such relief in my dream that I thought this had to be a sign from my worrying and prayers. That was 2 weeks ago and although I am still waiting for more medical information, I cant help but go back to that dream for peace and confidence. This could have all been from my worry and hearing what I wanted to hear, but I dont have dreams like that and never really did. I hope this was an angel at my side and that things will be ok. I do believe, its just hard when you are worrying all the time to keep constant positive focus. Thank you for reading this. I hope it helps you in some way as well. God Bless.
---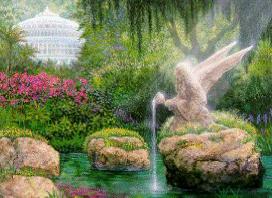 Some may never see with earthly eyes these heavenly beings or know that they exist. Many are unaware of the numerous ways they have protected and guided us. We would like to share with you the stories of people who take pleasure in expressing how real angels are.
---
More Saints
---
---
---
---
---
---
---
---
---
---
---
---
---
---
---
---
---