A Voice Saved me - Angel Stories
By: Judith G.
I was riding inside a bus. It was a long ride to my home and little did I know that I had fallen asleep. In what it seemed to be a long while, I was awakened by a voice which told me to wake up. I was compelled to do so and I woke up. Right there and then I saw men who seemed to be planning something bad toward me. Strangely, they seemed unaware that I woke up and was studying their moves. At what seemed to be the precise moment in which they were about to manifest their plan on me, I shouted back at the bus driver to stop the bus. Strangely enough, those bad looking guys didn't lay a hand on me when they could do so. They helplessly watched me got off that bus. I couldn't forgot that commanding voice that delivered me from harm. If I didn't woke up immediately, I could have been taken by those group of men. I thought I was rescued by the Blessed Mother or my guardian angel. Nevertheless, I am thankful to God that he delivered me from harm's way.


---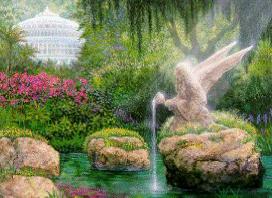 Some may never see with earthly eyes these heavenly beings or know that they exist. Many are unaware of the numerous ways they have protected and guided us. We would like to share with you the stories of people who take pleasure in expressing how real angels are.
---
More Saints
---
---
---
---
---
---
---
---
---
---
---
---
---
---
---
---
---
---