ball of light - Angel Stories
By: mariadelosangeles
When I was a child in the late 70's I witness a very bright light in the shape of a ball.

I was ten years old. During that time we lived next to a church. We were very church going. We were always at church singing/praying/ learing about god,my grandfather was a preacher.

During that time also my mother and father were going through a seperation and then a divorce. Often they fought argued. That of course finally led to divorce. I remeber being sad and having to choose between my dad and mom some time. But those times were sad for all of us all my sister and brother.
One day in my room I witness something that at the time I did not understand. A very bright ball of light came out of nowhere into my room and just floated towards me and excisted sort of above me. It was floating in the room and would come close to me. Because I did not understand it I would close my eyes. What was this light I would tell my self. I rememeber the light bringing peace and comfort to me. The light also kept me from thinking about my mom and dad and their seperation. Because I kept trying to make sence of this light, and would think about the problems with my mom and dad. The light came to visit/or into my room for three days straight. AFter that I did not see it anymore. I never told anybody because this was the sort of think that is unatural and is not suppose to happen on this earth. Now as an adult I feel and think that it was god sent to comfort me during my parents arguments and divorce. So I do believe that there is a god in heaven and angels excist and are with us to guide us help us and comfort us.
---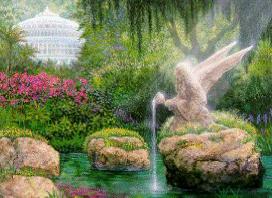 Some may never see with earthly eyes these heavenly beings or know that they exist. Many are unaware of the numerous ways they have protected and guided us. We would like to share with you the stories of people who take pleasure in expressing how real angels are.
---
More Saints
---
---
---
---
---
---
---
---
---
---
---
---
---
---
---
---
---
---