Angels of the Mall - Angel Stories
By: Emmanuel Tio
I am having problem with my study of the Bible. I think I will be needing prayers in order to fulfill what God wants me to do with the Sacred Scriptures. I hope for your prayers in the future.

I can't explain what God did with a Zondervan Bible I received from my relative. I haven't purchased one ever since birth but Bibles arrived voluntarily. I saw once instance the list of the Kings in the Old Testament. The list mysteriously vanished from the almost-the-middle part of the Bible. It was transferred in the introduction part and was presented in front of me with smaller fonts.

I don't know what god wants me to do with this kind of experience. I am praying to Him but I still can't grasp what He wants me to do up until now. Things change easily and I am surprised that even Bible has its own "transience." It was magic!

Another thing I can't firmly understood is the presence of Jubal and Musi in the Bible. I was asked to teach high school music in Alitagtag, Batangas and I was able to research on something to teach using the Bible. I have nothing to teach that time and Only God knows why I used Bible Explorer to be my guide in teaching music for 230 high school students. The job was tough and I ended up with four lung disorders after a few hours of lectures in their eight classrooms (including tuberculosis and lung infection). I have no salary that time and even guardian angels will not last long in that group. It was a very good experience on my part since doing the sacrifice for the love of God may be the best attitude for the poorest ones.

I heard angels' songs in the Jesus of Nazareth Hospital. I can't describe the beauty they could produce. They are invisible but I could feel the concern they have for hospital patients. They love so much and I know what God feels with their magnificent sounds in heaven. God wouldn't want me to die that early but I usually lose the strength to work for Him further.

Angels' songs cured me and was certified to have just asthma after the confinement. This was not the only event in my life with an encuentro con angelos. I also worked with SM Batangas before as a Piano Teacher and as usual, I lost my job after a few hours. I didn't totally lost the job but they felt angry when I did an absence with a piano student. I felt quite difficult to go to the store where I teach and I can't attend due to health difficulties (respiratory). It's not that I need some sort of pleasure or benefit to work for the corporation but I can't pretend to like the job by forcing myself to teach piano that time. I experience psychic coercion very, very much and almost died most of the time. I can't solve this problem up until now and I hope that God could help me work without coercion and fraud in the jobs in the future.

Encounters with angels in this mall were quite magical. I heard children's voices during the first years of SM Batangas in our province. There was an instance when I was using a laptop computer after teaching a piano student. I was hearing children's voices all around the food court. It was common for me to hear little children's voice especially inside the Basilica of Batangas. Sometimes I see the baby's bodies where little childrens' sounds came from but this time, SM Batangas didn't present the sources of children's sounds. I think they are puttis - little angels. They are kinds of angels under the hierarchy of Cherubims. They are watching all my moves in the SM areas and when the laptop reached the low-batt situation, I heard all of them with aaaaaaaaaaaaaaaaahhhhhhhhhhhhh-sound. I went out of the mall afterwards for all of them are watching all the things I did with the laptop. They sounded very frustrated with the low-batt situation. They wanted me to use the laptop in SM but nowadays, I haven't received a sound from these little angels after a few months.

Please include me in your prayers. Even angels of darkness visit me once in a while giving me deadly disorders inside my parents' house. I love to be with them but I think, I could only see them face to face after death. They are flying perhaps for I hear them on the ceiling of the mall - not from below. I may be one of them before and fetching me to go back to heaven later. They don't want to kill me but giant angels may want to. I mean, gigantic shadows occupying my body once in a while. I sounded like them before and I think, my death is coming. I will be back in heaven perhaps after finishing my assignment in this planet. I don't know where to return. I just feel scared sometimes for I feel alone most of the time as if I have no companions in this world. I experience that thing ever since childhood. I feel very happy whenever I hear voice of angels but nowadays, I haven't heard much of them. Early years of SM Batangas were amazing but less amazing nowadays. I felt the anger of God pushed them some place else and I feel very alone again.

I can't describe the happiness being with these invisible beings. My problem would be the absolute value of the happiness they bring - damnation. I don't believe in hell too much. I prefer to be burnt with seraphs. Are seraphs fires of hell? I think, they are - just cleaning everything to feel clean and happy again.

I hope I finish my assignment before I retire for I will be sent again if I will not. Please pray for all of us! We are suffering but we have no idea where to go sometimes.... I hope to be in heaven after the assignments.
---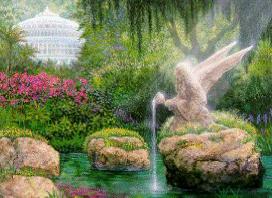 Some may never see with earthly eyes these heavenly beings or know that they exist. Many are unaware of the numerous ways they have protected and guided us. We would like to share with you the stories of people who take pleasure in expressing how real angels are.
---
More Saints
---
---
---
---
---
---
---
---
---
---
---
---
---
---
---
---
---
---