My sister, my guardian angel - Angel Stories
By: Nancy
My sister Janet, died when she was 6 weeks old. I was born 6 years later. I had a very traumatic childhood, actually a very hard life until I was 24 & met my current husband. My parents divorced when I was 4 & they fought constantly. Both were severe alcoholics & physically & mentally abusive.
When I was 5, I was taking a nap in my Kindergarten classroom. I dreamt of a beautiful angel, clothed in white with a brilliant white light surrounding her. I knew right away it was Janet. She smiled & said "Don't worry, I will always watch over you".
I believe she died because God knew my 4 siblings & I would need a guardian angel. She has indeed watched out for me, as there were a few times I could've been hurt or killed.
---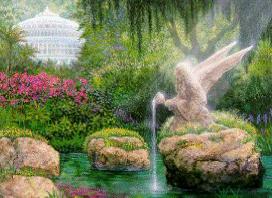 Some may never see with earthly eyes these heavenly beings or know that they exist. Many are unaware of the numerous ways they have protected and guided us. We would like to share with you the stories of people who take pleasure in expressing how real angels are.
---
More Saints
---
---
---
---
---
---
---
---
---
---
---
---
---
---
---
---
---
---