IT WAS TWO ANELS WHO SAVED MY BROTHER - Angel Stories
By: Sherrie
I have always beleived that we are all here for specific reasons whether we ever know what it is or not.
My brother had been diagnoised with HIV AIDS and given only so long to live, My brother was a quiet person but had lots of friends his Family Loves him, is a hardworker & always took care of himself loved to bike everywhere. I was living away from home and answered the call no one wants to hear Your brother is upset ( he was experiencing health problems scared I guess I figured he wanted it over so he grabbed his keys and took off. My sisters Husband & even his brothers were out in their cars late at night in the dark looking for him along with my dad.

Now my brother had made his mistakes in life he got into drugs as a teen just marijuana but bad enough that he robbed a store and did his time in jail. I think he thought this was his punishment and lost GODS love. He was WRONG. After waiting and praying I get the call he is home safe & alive THANK YOU GOD. This is why.

My brother was depressed and ready to die he said so he took his car drove into the night where he knew no one would go and tried to kill himself by using the hose in the exhaust and thought he would just go to sleep and never wake up ending his problem and future knowing he would need us. He says he was alone no cars coming no homes so he would not be distrubed when there was a tapping on his window he looked out & there were 2 men with the hose saying hey your doing it wrong. My brother jumped out of his car & these 2 men were nowhere in sight they were GONE my brother even though he was pulling a stupid act was not stupid he knew 2 Angels just saved him so he cried and came home.

All that happened 14years ago yes 14. After getting his butt chewed out from each of us he realized we not only love him no matter his past mistakes we are family and here for him and each other till we each leave this earth. To this day as awful as HIV AIDS is I beleive GOD gave this to my brother but it was his choice to do good or wrong and he ended up doing good, My brother allowed our family doctor to sign him up for medical testing on a new drug they were hoping would bring either a cure or weaken the virus. The doctors found that my brother for some reason responded to this therapy and actually killed the Aids he had but he will always be HIV He has been written about in medical research and gave them HOPE.

As it is told we are all given a cross to bare but will be repaid in the end for it is our smallest doings that make the biggest ripple & my brothers was always to be this that is why GOD never left him and let showed him that night with 2 GUARDIAN ANGELS to save his life and show him he has a purpose just hang in there.

Now I have tried to trim the story as much as I could otherwise it would read like a book. I love my Brother and he is one of my heros along with my DAD. To this day I don't think he knows the impact he has on us & do us proud.
Thank You for listening & GOD BLESS YOU
P.S. I WOULD LIKE GIVE MY THANKS & LOVE TO THOSE 2 ANGEL WHO SAVED MY BROTHER THAT NIGHT .
---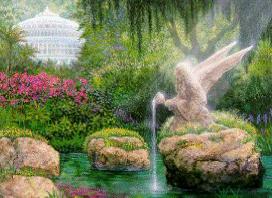 Some may never see with earthly eyes these heavenly beings or know that they exist. Many are unaware of the numerous ways they have protected and guided us. We would like to share with you the stories of people who take pleasure in expressing how real angels are.
---
More Saints
---
---
---
---
---
---
---
---
---
---
---
---
---
---
---
---
---
---