Doubting the Guardian Angel's Existance - Angel Stories
By: Aluna Abbott
As a teen I had just left school and became fascinated with my guardian angel. I would talk to 'Him' all the time and sometimes it would seem to others that I was even laughing to myself. So I had just left school and did not have a full certificate of subjects, so I begun to work with someone making pies to sell while getting the necessary passes I needed, one day I told him about my guardian angel and he told me to be careful that I was not harboring an evil spirit so it played with me for a while. My angel however tried to reassure me that He wasn't. Eventually I told him to leave me alone and all of a sudden I felt alone in the world
It was a loneliness I hope none experiences, you feel are cut off, afraid. Eventually the pain and isolation from Him was too much and I asked Him to come back and He did and I apologized to Him and He said, 'But I never left you I could never leave you.' If your angel really left you imagine how you would feel I fear that you would be better off dead.
---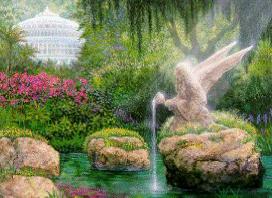 Some may never see with earthly eyes these heavenly beings or know that they exist. Many are unaware of the numerous ways they have protected and guided us. We would like to share with you the stories of people who take pleasure in expressing how real angels are.
---
More Saints
---
---
---
---
---
---
---
---
---
---
---
---
---
---
---
---
---
---