Guardian Angel - Angel Stories
By: Marilyn K.
I am a nurse, that works in a hospital and assisted with another nurse to put a patient to bed. The patient went from a soft spoken lady to a yelling, grabbing at us, pulling at everything until we straightened everything out and went to pull up the blankets, the pt started saying, oh how beautiful, look how beautiful the angels are! We looked at the ceiling and rolled our eyes in disbelief, when the other nurse came back to check this patient, she had died. I do believe to this day, that the Angels came for her.
---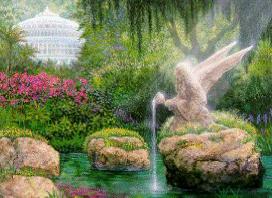 Some may never see with earthly eyes these heavenly beings or know that they exist. Many are unaware of the numerous ways they have protected and guided us. We would like to share with you the stories of people who take pleasure in expressing how real angels are.
---
More Saints
---
---
---
---
---
---
---
---
---
---
---
---
---
---
---
---
---
---