Mankind -- no longer masters of the Earth? Sooner than we think!
---
No legislation currently limiting intelligence of machines - and that could pose a big problem
Modern man currently is the master of all the earth's natural resources, manipulating the fields for food, galvanizing water current for electricity and mining the ground for minerals and fuel. However, mankind has set no comparable control on his technology . and with artificial intelligence making greater strides by the day, futurist Louis Del Monte says this could lead to mankind being shoved off the throne.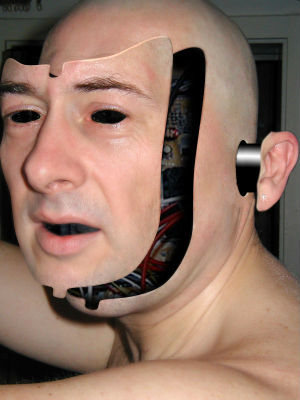 Futuristic cyborgs are swiftly becoming science-fact, and out of the realm of science fiction and fantasy.
LOS ANGELES, CA (Catholic Online) - "Today there's no legislation regarding how much intelligence a machine can have, how interconnected it can be," Del Monte warns. "If that continues, look at the exponential trend. We will reach the singularity in the timeframe most experts predict. From that point on you're going to see that the top species will no longer be humans, but machines."
Physicist, entrepreneur, and author of "The Artificial Intelligence Revolution," Louis Del Monte shared his thoughts surrounding artificial intelligence and the "singularity," which is an indeterminate point in the future when machine intelligence will outmatch not only your human intelligence -- but the world's combined human intelligence as well.
Seeour collection of rosaries -- by going here --
The average estimate for when this will happen is 2040. Del Monte says it might be as late as 2045. "It won't be the 'Terminator' scenario, not a war," Del Monte says. "In the early part of the post-singularity world, one scenario is that the machines will seek to turn humans into cyborgs. This is nearly happening now, replacing faulty limbs with artificial parts. We'll see the machines as a useful tool. Productivity in business based on automation will be increased dramatically in various countries. In China it doubled, just based on GDP per employee due to use of machines."
"By the end of this century," he continued, "most of the human race will have become cyborgs [part human, part tech or machine]. The allure will be immortality. Machines will make breakthroughs in medical technology, most of the human race will have more leisure time, and we'll think we've never had it better. The concern I'm raising is that the machines will view us as an unpredictable and dangerous species."
He thinks that eventually machines will become self-conscious and have the capabilities to protect themselves. They "might view us the same way we view harmful insects." Humans are a species that "is unstable, creates wars, has weapons to wipe out the world twice over, and makes computer viruses." Hardly an appealing roommate.
Del Monte says that his book serves as "a warning."
---
Copyright 2018 - Distributed by THE CALIFORNIA NETWORK
Pope Francis Prayer Intentions for FEBRUARY 2018
Say 'No' to Corruption.
That those who have material, political or spiritual power may resist any lure of corruption.
---
---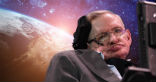 Famed physicist Stephen Hawking has died peacefully in Cambridge, age 76. The physicist was famous for his groundbreaking work in the field ... continue reading
---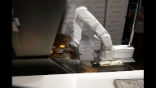 A burger-flipping robot has started work in California, likely to be the first of many millions to come. The machines will reduce the need ... continue reading
---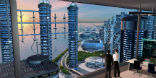 Just ten years ago the first smartphone was introduced by Apple. For the first two years, they were expensive novelties. Then, the android ... continue reading
---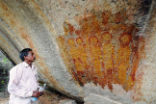 The evidence is mounting that we are not alone in the universe and that we may have been, and could still be, regularly visited by ... continue reading
---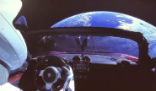 Faith, the Olympics, and spaceflight all unite the world. Even when we compete, even when we celebrate our diversity, these three things ... continue reading
---