Drone images reveal more about mysterious buried village in New Mexico
---
Called 'Blue J,' village has intrigued archaeologists since the Seventies
Drone images have captured fascinating new details about a buried Native American village in New Mexico. Thermal images captured by the small drone allowed archaeologists to peer under the surface of the desert floor, revealing never-before-seen structures.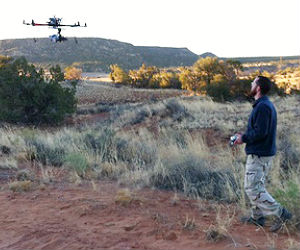 Drone images have captured fascinating new details about a buried Native American village in New Mexico.
LOS ANGELES, CA (Catholic Online) - The village, called Blue J is a 1,000-year-old village first identified by archaeologists in the Seventies. Located at about 43 miles south of the famed Chaco Canyon site in northwestern New Mexico. Blue J contains nearly 60 ancestral pueblo-styled centered about what was once a large spring.
The ruins of Blue J are currently covered up by vegetation and buried in eroded sandstone blown in from nearby cliffs. The ancient structures have been only partially studied through excavations. A team of archaeologists flew a small camera-equipped drone over the site last June to find out what infrared images might reveal under the surface.
Check out our fine selection of Bibles -- by going here!
"I was really pleased with the results," Jesse Casana, an archaeologist from the University of Arkansas says. "This work illustrates the very important role that UAVs (unmanned aerial vehicles) have for scientific research."
Co-author John Kantner of the University of North Florida had previously excavated at the site. Drone images showed stone compounds Kantner had already identified and ones that he didn't know about.
Thermal images revealed a dark circle just inside the wall of a plaza area, which could represent wetter, cooler soil filling a kiva, or a huge, underground structure circular that would have been used for public gatherings and ceremonies.
Locating the kiva at Blue J would be a significant find. Blue J has been considered unusual among its neighbors because it lacks the monumental great houses and subterranean kivas that are the hallmark of Chaco-era Pueblo sites.
The images also could guide archaeologists' trowels before excavating.
"Now that we know what household compounds look like in thermal imaging, we could use it to prospect for structures at other sites," Casana says.
---
Copyright 2018 - Distributed by THE CALIFORNIA NETWORK
Pope Francis Prayer Intentions for July 2018
Priests and their Pastoral Ministry.
That priests, who experience fatigue and loneliness in their pastoral work, may find help and comfort in their intimacy with the Lord and in their friendship with their brother priests.
---
---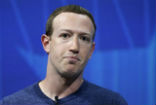 Facebook stock plunged yesterday on a poor report to Wall Street. The company's stock fell almost 20 percent, wiping out almost $150 ... continue reading
---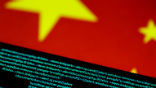 Someone in China has just used blockchain technology to evade censorship, and the implications are staggering. Just as the printing press ... continue reading
---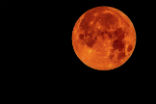 The longest eclipse of the 21st century will occur on the night of July 28, 2018. The eclipse will last for a minute shy of 4 hours, and ... continue reading
---

Rich people stay rich by figuring out before the rest of us what will happen next. This is why futurists often look at what rich people are ... continue reading
---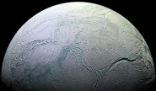 Scientists are excited over the discovery of complex organic molecules on Enceladus. Here is what the discovery is and what it means for ... continue reading
---