U.S. Navy to undergo trial runs in next two years
A futuristic lethal new weapon capable of firing a shell at seven times the speed of sound has since been successfully tested on land. Conjuring up images of iconic sci-fi villains as Darth Vader, researchers have called the new rail gun as being of 'Star Wars' technology."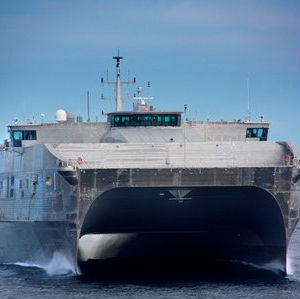 The rail gun will be mounted on high-speed vessel the USNS Millinocket for sea trials in 2016.
LOS ANGELES, CA (Catholic Online) - Trials for the deadly new device will begin on a U.S. warship planned for the next two years.

Using electromagnetic energy, the gun can fire a shell weighing 10 kilograms at up to 5,400 miles per hour over 100 miles. The rail gun boasts such force and accuracy it actually penetrates three concrete walls or six half-inch thick steel plates.

Check out our fine selection of Bibles -- by going here!


Two prototypes of the weapon, one by British arms manufacturer BAE Systems and the second by a U.S. firm are being developed for the U.S. Navy.
"It's now reality and it's not science fiction," Rear Admiral Matthew Klunder, head of U.S. Naval Research says. Klunder says that the futuristic electromagnetic rail gun - so called because it fires from two parallel rails - has already undergone extensive testing on land.
The rail gun will be mounted on high-speed vessel the USNS Millinocket for sea trials in 2016.
"It's firing. An electromagnetic rail gun is a gun that uses just electricity - no gun powder - and can shoot a projectile well over 100 miles at Mach 7. Energetic weapons, such as EM rail guns, are the future of naval combat."
Coincidentally, electromagnetic launchers were one of the areas researched by Ronald Reagan's Strategic Defense Initiative, nicknamed "Star Wars" after George Lucas' science-fiction series.
"It will help us in air defense, it will help us in cruise missile defense, it will help us in ballistic missile defense . we're also talking about a gun that's going to shoot a projectile that's about one one-hundredth of the cost of an existing missile system today," Klunder says.
"It will give our adversaries a huge moment of pause to go, 'Do I even want to go engage a naval ship?'"
The weapon relies on speed rather than explosives to destroy its target and comes equipped with the menacing Latin motto "I, who am speed, eradicate".
Using an electromagnetic force known as the Lorenz Force, the gun accelerates a projectile between two rails that conduct electricity, before launching it at ferocious speed. In other words, the device can fire further than conventional guns -- and maintain enough kinetic energy to inflict tremendous damage.
---
Copyright 2017 - Distributed by THE CALIFORNIA NETWORK
Pope Francis Prayer Intentions for DECEMBER 2016
Universal:
End to Child-Soldiers: That the scandal of child-soldiers may be eliminated the world over.
Evangelization:
Europe: That the peoples of Europe may rediscover the beauty, goodness, and truth of the Gospel which gives joy and hope to life.

By Marshall Connolly (CALIFORNIA NETWORK)
Space X faced a crucial flight of their Falcon 9 rocket on Saturday and they managed to turn in a successful launch. The rocket was launched from Vandenburg Air Force Base on the California Central coast, then it landed on a barge floating in the Pacific with an ... continue reading
---

By Marshall Connolly (CALIFORNIA NETWORK)
It's a staple of science fiction. An asteroid is on a collision course with Earth, so NASA sends a ragtag crew of astronauts to intervene, thus saving humanity. But in reality, the odds are even better that NASA could destroy the Earth, by sending a crew to an asteroid ... continue reading
---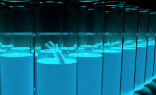 By Marshall Connolly (CALIFORNIA NETWORK)
Mad scientists are real and they are working hard to play God, suggesting they may now be able to create a baby from two men, and no women. LOS ANGELES, CA (California Network) - British scientists say they can now make babies using skin cells from two men. Other ... continue reading
---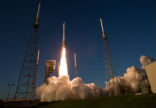 By Marshall Connolly (CALIFORNIA NETWORK)
Since the 1990s, the public has been regaled with tales of what would happen if Earth were in the sights of a killer asteroid. In every story, the world is saved by brave astronauts who commit their lives to saving humanity. But is that how the story is likely to go? ... continue reading
---

By Marshall Connolly (CALIFORNIA NETWORK)
A new star is about to appear in the sky in the constellation of the Northern Cross. Scientists are predicting the appearance of a new star in our night sky in the year 2022. What does the appearance of this new star mean? LOS ANGELES, CA (California Network) -- ... continue reading
---

By Marshall Connolly (CALIFORNIA NETWORK)
What is a spoon doing on Mars? It's an excellent question given NASA has now found two such objects on the Red Planet. LOS ANGELES, CA (California Network) -- In the future, astronauts may enjoy a pint of their favorite ice cream on Mars. And it appears they won't have ... continue reading
---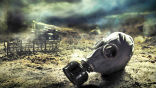 By Marshall Connolly (CALIFORNIA NETWORK)
Air raid sirens warn the residents of Tel Aviv that a rocket is inbound, fired from terrorist positions across the border. Residents deftly take cover, not knowing where it will land. It comes down in a residential neighborhood, then nothing happens... LOS ANGELES, CA ... continue reading
---

By Marshall Connolly (CALIFORNIA NETWORK)
Scientists have developed a new way to study elusive anti-matter directly, using lasers. The discovery could pave the way for new experiments and help to answer an important question about the universe. LOS ANGELES, CA (California Network) -- At the creation of the ... continue reading
---

By Marshall Connolly (CALIFORNIA NETWORK)
Cosmic water witching. That's one way to think of the search for water on distant bodies in the Solar System. New research now confirms the dwarf planet Ceres has water stored as ice on the surface, with a great deal more likely beneath the surface. The discovery is ... continue reading
---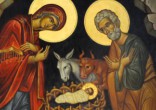 By Kenya Sinclair (CALIFORNIA NETWORK)
Join virtual tour guide Danny Herman, known as "Danny the Digger," as you take a 360-degree look through one of the holiest sites on earth. LOS ANGELES, CA (Catholic Online) - According to the Sancuary of Bethlehem, their virtual tour will go from simple images to an ... continue reading
---
All Technology News