GIBBERISH! More than 100 articles in scientific journals found to balderdash
---
Number of specious articles points to lowered standards on part of professors
Many of us have waded through long, scientific articles that are poorly written and constructed, repeat themselves and are full of technical jargon that appears to have been invented on the spot. In our confusion, we may have written these off as being beyond our understanding, and not recognized them for the gibberish that they are. But they ARE gibberish - a new study has found them illogical and lacking in any worth.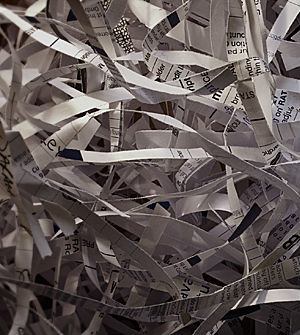 It's been found that some 120 papers published in scientific journals over the last few years have been proved to be fraudulent.
LOS ANGELES, CA (Catholic Online) - It's been found that some 120 papers published in scientific journals over the last few years have been proved to be fraudulent. Many are created with automated word generators that couples random, semi-official words together in plausible sentence structures. Officials have since been pulling the articles out of circulation.
Sporting wordy titles such as "Application and Research of Smalltalk Harnessing Based on Game-Theoretic Symmetries"; "An Evaluation of E-Business with Fin" and "Simulating Flip-Flop Gates Using Peer-to-Peer Methodologies," the authors of these said articles have so far declined comment.
It's nothing new, alas. As a test, a physics professor in 1996 submitted a fake paper to the philosophy journal Social Text. His paper argued that gravity is "postmodern" because it is "free from any dependence on the concept of objective truth." As ridiculous as this theory sounds, it was published!
The man who discovered the recent frauds, computer scientist Cyril Labbé of Joseph Fourier University in France, says it betrays the slipping standards among scientists.
"High pressure on scientists leads directly to too prolific and less meaningful publications," Labbé says.
He has no explanation as to why the journals published meaningless papers. "They all should have been evaluated by a peer-review process. I've no explanation for them being here. I guess each of them needs an investigation," he said.
The publishers also could not explain it, admitting that the papers "are all nonsense."
"We are in the process of investigating . [and] taking the papers down as quickly as possible. A placeholder notice will be put up once the papers have been removed. Since we publish over 2,200 journals and 8,400 books annually, this will take some time," Eric Merkel-Sobotta, a spokesman for the publisher Springer, which published 16 of the fake papers says.
It's all par for the course for a world too lazy to properly check for facts. As a foremost example, fraudulent news stories are rife in today's Internet-connected world. All it takes is a clever copywriter, a few carefully selected stories - and phony stories spread like wildfire throughout the computer-connected world.
---
Copyright 2018 - Distributed by THE CALIFORNIA NETWORK
Pope Francis Prayer Intentions for FEBRUARY 2018
Say 'No' to Corruption.
That those who have material, political or spiritual power may resist any lure of corruption.
---
---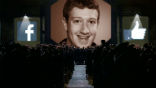 Facebook has been caught in two new scandals, both with political implications. Unbeknownst to millions of users, Facebook has been quietly ... continue reading
---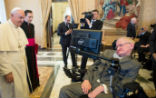 The death of Stephen Hawking this week prompted a leading Catholic scientist to reflect on the life of the famed physicist, including his ... continue reading
---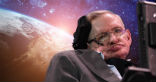 Famed physicist Stephen Hawking has died peacefully in Cambridge, age 76. The physicist was famous for his groundbreaking work in the field ... continue reading
---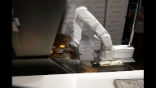 A burger-flipping robot has started work in California, likely to be the first of many millions to come. The machines will reduce the need ... continue reading
---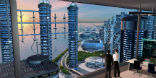 Just ten years ago the first smartphone was introduced by Apple. For the first two years, they were expensive novelties. Then, the android ... continue reading
---