By Catholic Online (NEWS CONSORTIUM)
1/13/2014 (2 years ago)
Catholic Online (www.catholic.org)
Sample from bottom of lake revived after 700 years
It sounds like the plot of a science-fiction B-movie. Scientist trolling the bottom of a Minnesota lake discovers organisms lost there for over 700 years, and successfully bring them back to life. Only this time, it's not science-fiction, but science fact.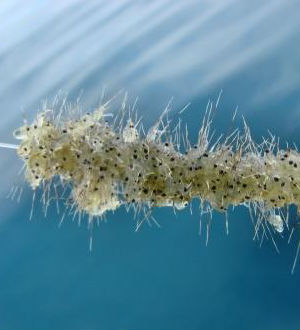 Known scientifically as Daphnia and nicknamed "water fleas," the creatures are as big as a grain of rice. Billions reside in lakes.
LOS ANGELES, CA (Catholic Online) - "Going back in time has always been science fiction," Luisa Orsini of the University of Birmingham in England, not involved in the aforementioned research says. "But with these biological archives, you can actually do it."
 
South Center Lake in Minnesota is in fact a charming 898-acre body of water located on the outskirts of the small town of Lindstrom, most famous for being known as "America's Little Sweden."

Scientists here have revived shrimp-like animals that have been buried at the bottom of the lake for more than 700 years. They may very well be the oldest animals ever resurrected.

"The time frame is pretty remarkable," David M. Post, an evolutionary ecologist at Yale University says.

You can donate to the Saints Project by going here --

The most remarkable thing about the recent discovery is that the local evolution experienced a major jolt as brief as a century ago, as Europeans transformed the local American landscape.

Known scientifically as Daphnia and nicknamed "water fleas," the creatures are as big as a grain of rice. Billions reside in lakes. Each fall, some species produce eggs sealed in tough cases, falling to the bottom of lakes. The next spring many produce new water fleas. Many eggs get buried in sediment, failing to hatch.

Evolutionary ecologist Lawrence J. Weider, then working in Germany in the Nineties, figured out how to hatch the eggs. His first success came with eggs buried for decades in a German lake. Many of the revived animals were in such good shape they could reproduce in the laboratory.

Currently at the University of Oklahoma, Weider and his colleagues in 2009 set out to resurrect eggs from some lakes in Minnesota. The chemistry of those lakes has been carefully documented for decades, making it possible to see how changes in pollution levels affected the water fleas.

Weider and his colleagues took a boat out on the lakes. Through a hole, the scientists lowered a tube and pushed it about three feet into the sediment to gather water flea eggs a few decades old.

Returning to Oklahoma, researchers sifted the cases from the mud, and started resurrecting the animals. Only then did Weider get an estimate for the age of the sediment in South Center Lake from another lab.

"I said, 'Are you kidding me?'" said Dr. Weider.

The lab concluded that the bottom of the lake's sediment core was about 1,600 years old. The oldest eggs that Dr. Weider and his colleagues had successfully hatched were about 700 years old.

The oldest of the water fleas lived before Europeans colonized the United States, hereby giving researchers a previously unseen insight into the area's ancient ecology.

Pope Francis calls for your 'prayer and action'...


---
Copyright 2015 - Distributed by THE CALIFORNIA NETWORK
Pope Francis Prayer Intentions for April 2016
Universal:
Small Farmers: That small farmers may receive a just reward for their precious labor.
Evangelization:
African Christians: That Christians in Africa may give witness to love and faith in Jesus Christ amid political-religious conflicts.
---
---
---

By Marshall Connolly (CALIFORNIA NETWORK)
Earlier this year, a robot beat a master player at the ancient game of Go. Now, robots are beating humans at soccer. Armies of engineers are working around the world to develop artificial intelligence and robots that can do what humans do, only better. They're making ... continue reading
---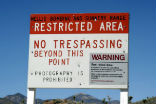 By Marshall Connolly (CALIFORNIA NETWORK)
UFO watchers have spotted a mysterious mushroom-shaped cloud over Area 51. The cause of the cloud remains unknown, but it is evidently connected to a fire at the secret military base. Viewers were unable to obtain direct footage of whatever caused the inferno, due to ... continue reading
---

By Kenya Sinclair (CALIFORNIA NETWORK)
After Microsoft's failure with AI teen "Tay," it should come as no surprise that more and more researchers are agreeing artificial intelligence requires a delicate balance between helpful tech and murderous exterminators. LOS ANGELES, CA (Catholic Online) - According ... continue reading
---

By Marshall Connolly (CALIFORNIA NETWORK)
Fast food workers, say goodbye to that grimy job with surly guests and overbearing managers. Your fight for $15 is over. No, you didn't win, someone has invented a machine that makes hamburgers better and faster than you do. LOS ANGELES, CA (California Network) - ... continue reading
---

By Kenya Sinclair (CALIFORNIA NETWORK)
Ian Burkhart underwent experimental brain surgery to help scientists pioneer technology aimed at reanimating paralyzed limbs - and it worked! LOS ANGELES, CA (Catholic Online) - Six years ago, Burkhart severed his spine when he went for a swim and was slammed into a ... continue reading
---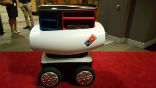 By Marshall Connolly (CALIFORNIA NETWORK)
Robots will soon begin to deliver your mail, pizza, and other parcels within the next few years. Plans are being developed around the globe to test, then roll out automated delivery systems for everything from packages, to mail to pizza. The rising demand for delivered ... continue reading
---

By Monique Crawford (CALIFORNIA NETWORK)
After securing $3.6 million to fund an up-and-coming piece of technology, an MIT-spinoff company based in Singapore shames Google's driverless car. LOS ANGELES, CA (Catholic Online) - With news of self-driving taxis popping up across the internet, it should come as no ... continue reading
---

By Monique Crawford (CALIFORNIA NETWORK)
Time is money and money is everything. It pays for your home, food, technology, education, transit and basic needs - but what happens when your time no longer brings in the money? What would you resort to if you knew you would starve? LOS ANGELES, CA (Catholic Online) ... continue reading
---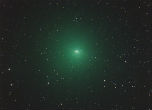 By Marshall Connolly (CALIFORNIA NETWORK)
A pair of green comets have zipped frightfully close to Earth, and it may be possible to catch a glimpse of one from your backyard. LOS ANGELES, CA (California Network) - Astronomers were caught by surprise when they detected a new comet on January 22 using the ... continue reading
---

By Marshall Connolly (CALIFORNIA NETWORK)
Astronomers have discovered the brightest galaxies yet, shinning so brightly, they do not even fall on a scale they use to measure luminosity. The discovery could help refine their understanding of the nature of the early universe and how galaxies formed. LOS ANGELES, ... continue reading
---
All Technology News