By Catholic Online (NEWS CONSORTIUM)
1/5/2014 (1 year ago)
Catholic Online (www.catholic.org)
Temperature records are expected to be broken; fears of hypothermia, frostbite
Record-breaking low temperatures are expected with certain amount of dread in the United States' Midwest. There are renewed fears about hypothermia deaths for the region's homeless population, and hospitals worry about being overwhelmed with cases of frostbite. In either case, it's been decades since temperatures dipped this low.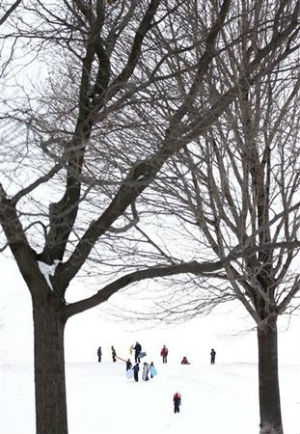 Sledding enthusiasts take to Cricket Hill at Montrose Beach Park in Chicago, despite single-digit temperatures.
LOS ANGELES, CA (Catholic Online) - Meteorologists say that the virulent cold snap is on account of a "polar vortex," which is caused by a counterclockwise-rotating pool of cold, dense air. Gathered at the North Pole, the frigid air will be pushed down to the U.S., funneling it as far south as the Gulf Coast.

A brief, but devastating deep freeze that is expected to begin in many areas beginning this week. It's all due to a disadvantageous mixture of the jet stream, cold surface temperatures and the polar vortex. "All the ingredients are there for a near-record or historic cold outbreak," meteorologist Ryan Maue of Florida says.

Stark weather predictions include 25 below zero in Fargo, North Dakota, minus 31 in International Falls, Minnesota, and 15 below in Indianapolis and Chicago. Exposed skin, unprotected skin can get frostbitten in minutes at those temperatures. Hypothermia can quickly set in because wind chills could hit 50, 60 or even 70 below zero.

The wild weather was certainly felt in the world of sports. The playoff game in Green Bay, Wisconsin could be among one of the coldest NFL games ever played. Temperatures at Lambeau Field are expected to be a frigid minus two degrees when the Packers and San Francisco 49ers kickoff, and by the fourth quarter it'll be minus seven degrees, with wind chills approaching minus 30, according to the National Weather Service.

The State of Minnesota called off school for Monday statewide, the first such closing in 17 years. North Dakota Gov. Jack Dalrymple urged superintendents to keep children's safety in making the decision after the state forecast called for "life threatening wind chills" through Tuesday morning.

Warmer weather will eventually arrive, but even then, the Great Lakes and other bodies of water, meaning frigid temperatures will likely last the rest of winter, Maue said.

"It raises the chances for future cold," Maue said, adding it could include next month's Super Bowl in New Jersey.





---
Copywriter 2015 - Distributed by THE NEWS CONSORTIUM
Pope Francis Prayer Intentions for May 2015
Universal:
That, rejecting the culture of indifference, we may care for our neighbours who suffer, especially the sick and the poor.
Evangelization:
That Mary's intercession may help Christians in secularized cultures be ready to proclaim Jesus.
---
---
---

By Nikky Andres (NEWS CONSORTIUM)
On Nevada's fourth year of extreme drought, the state awaits the hot, dry, and long summer that will bring the risk of wildfires. According to the U.S. Drought Monitor, three of the five Great Basin states, which are Utah, Oregon and Nevada, are in 99 percent drought ... continue reading
---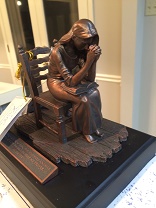 By Jennifer Hartline
I am sad for my country, and for the world. I grieve for the immorality that has become so commonplace and celebrated. I grieve for the family -- father, mother, and children -- as I watch it crumble and be slowly erased from our collective understanding. I ... continue reading
---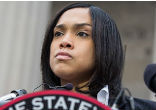 By Catholic Online (NEWS CONSORTIUM)
After the great tragedy of widespread rioting in Baltimore following the death of young black man Freddie Gray while in police custody, there is hope. The six police officers suspected in his death - three white and three black, now immediately face homicide ... continue reading
---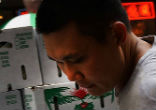 By Catholic Online (NEWS CONSORTIUM)
In spite of its next-door proximity to the United States, Mexico has lost the lead in send immigrants to the United States. Both China and India have increasingly been sending immigrants to American shores to work and live. LOS ANGELES, CA (Catholic Online) - ... continue reading
---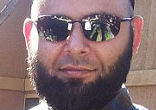 By Catholic Online (NEWS CONSORTIUM)
Thirty-year-old Elton Simpson, along with his 34-year-old roommate Nadir Soofi was shot dead by police at an anti-Islamist art contest near Dallas, Texas Sunday night. Both men were shot dead by police after they fired upon an unarmed security guard in the ... continue reading
---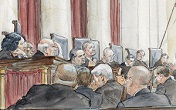 By Edwin Meese III & J. Kenneth Blackwell
Refusing to give effect to Congress's law would usher in an era where courts routinely let presidents rewrite statutes whenever the words Congress adopts does not produce outcomes the president likes. It will permanently cede legislative power to the executive ... continue reading
---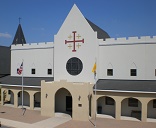 By Fr. Peter M. J. Stravinskas, Ph.D., S.T.D.
When Pope Urban II called for the First Crusade in 1095, he envisioned it as a defensive action, designed to liberate the Holy Land from the Muslims and to protect the lives of Christians living there and of pilgrims going there. It is interesting that what ... continue reading
---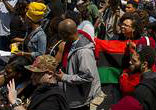 By Catholic Online (NEWS CONSORTIUM)
According to a poll, a vast majority of Americans fear further racial unrest come the long, hot summer months. A whopping 96 percent of those surveyed feel that there will be further demonstrations and rioting later this year. LOS ANGELES, CA (Catholic Online) ... continue reading
---

By Talia Ramos (NEWS CONSORTIUM)
New research suggests that areas in the northern part of the United States have higher mortality rates for black Americans and the people were found to be more racist. Researchers from the University of Maryland, found that areas with more people Google searching the ... continue reading
---

By Nikky Andres (NEWS CONSORTIUM)
Jessica Corrales, a 24-year old victim of assault, ran for cover with her mother and niece inside the City Hall at the California desert town of Hesperia as a crazed guy covered in blood chased after them. MUNTINLUPA, PHILIPPINES (Catholic Online) - In the cell phone ... continue reading
---
All U.S. News