By Catholic Online (NEWS CONSORTIUM)
8/21/2013 (1 year ago)
Catholic Online (www.catholic.org)
Schäuble adds to growing chorus that troubled Mediterranean nation will need more funds
A growing international wave of concern has been sounding warning bells. Now, German Finance Minister Wolfgang Schäuble has said for the first time that Greece will need another bailout to plug a forthcoming funding gap. Schäuble's comments come at a touchy time for his party as Germany will hold elections in five weeks' time.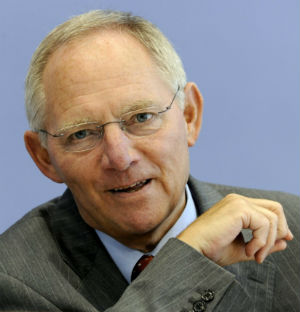 German Finance Minister Wolfgang Schäuble has previously warned Germany's parliament and media that European taxpayers might have to lend Greece more money.
LOS ANGELES, CA (Catholic Online) - Germans are understandably anxious over the size of European country bailouts, as they always wind up paying the lion's share.

German Chancellor Angela Merkel recently said it was too early to talk about new funding. Schäuble was far more forthright, telling an election rally: "There will have to be another program in Greece."

In the lingo of the euro-zone debt crisis, a "program" means aid loans conditional on economic overhauls Greece would have to enact.

Schäuble has previously warned Germany's parliament and media that European taxpayers might have to lend Greece more money. But his language on the campaign trail was less hedged than before, and could embarrass the German government ahead of Germany's national elections on September 22.

His comments have placed him as one among many who believe Greece will have to be given new funding to balance its books. His diagnosis is at odds with his party's stance.

The amount of new money in question is likely to be far smaller than the 240 billion Euros (£205 billion, $320 billion) already granted by the International Monetary Fund, the European Central Bank and the European Union. The IMF last month estimated Greece will need around 11bn Euros in 2014-15.

Any new bailout would involve sums far smaller than in previous rescues and would focus on plugging an expected funding shortfall over 2014-16, a Greek finance ministry official told Reuters news.

Greece's economy has shrunk further than any other in Europe, with bailout money only released on condition that the government imposes cuts and implements restructuring.

Inspectors from the bodies overseeing Greece's bailout conditions, the European Commission, European Central Bank and IMF, are set to visit Greece in the fall to see if further cuts and reforms are needed to help Greece reduce its debts.


---
Copywriter 2015 - Distributed by THE NEWS CONSORTIUM
Pope Francis Prayer Intentions for May 2015
Universal:
That, rejecting the culture of indifference, we may care for our neighbours who suffer, especially the sick and the poor.
Evangelization:
That Mary's intercession may help Christians in secularized cultures be ready to proclaim Jesus.
---
---
---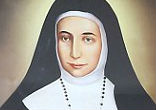 By Catholic Online (NEWS CONSORTIUM)
It was seen as a gesture of goodwill to Christians living in the Middle East. Pope Francis described Palestinian leader Mahmoud Abbas as an "angel of peace" before canonizing two 19th century nuns. LOS ANGELES, CA (Catholic Online) - Sisters Mariam Bawardy and ... continue reading
---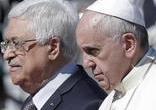 By Catholic Online (NEWS CONSORTIUM)
The decision is an extremely unpopular one for Israel - the Vatican has recognized the State of Palestine in a new treaty. The treaty concerns the activities of the Catholic Church in Palestinian territory. It's a dramatic demonstration of the turnaround in the ... continue reading
---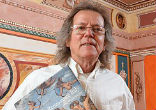 By Catholic Online (NEWS CONSORTIUM)
It took 12 long years, but Robert Burns of Brighton, England has finally completed his dream project of turning his three-bedroom home into a replica of the Sistine Chapel. The 67-year-old former interior decorator was inspired by Renaissance painters and ... continue reading
---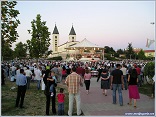 By Matt C. Abbott
Catholic Christians who are familiar with the alleged Marian apparitions in Medjugorje, Bosnia-Herzegovina, might be interested in the following developments. Although a definitive judgment has yet to be announced by the Church-a commission formed by the ... continue reading
---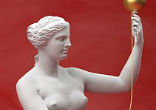 By Catholic Online (NEWS CONSORTIUM)
Sometimes what is missing fills in an otherwise incomplete story. There is new evidence suggesting that the model for the famous Venus de Milo statue may have been a prostitute. A new 3-D reconstruction suggests that the statue was spinning yarn in the manner ... continue reading
---

By Abigail James (NEWS CONSORTIUM)
Europe's largest surviving manuscript, the Codex Gigas, is commonly referred to as "the Devil's Bible' by many who are left baffled by the mysterious text. LOS ANGELES, CA (Catholic Online) - The manuscript, held in the National Library of Sweden in Stockholm, is ... continue reading
---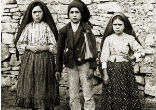 By Catholic Online (NEWS CONSORTIUM)
The "secrets" of Our Lady of Fatima tell of today's Christian persecution, in addition to the martyrdom of the past century, Cardinal Angelo Amato of the Vatican has declared. The cardinal had "the privilege" of reading the original manuscripts of the secrets of ... continue reading
---

By Nikky Andres (NEWS CONSORTIUM)
Thrill seekers were left hanging upside down on a fairground ride in Holland for almost an hour. The group consisting of seven riders, were riding the "Booster" ride at a spring fair in Didam, Netherlands. MUNTINLUPA, PHILIPPINES (Catholic Online) -The local newspaper, ... continue reading
---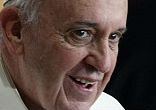 By Catholic Online (NEWS CONSORTIUM)
Telling parishioners he is "a bit old and a bit sick," new fears for the health of Pope Francis have resurfaced. The pope asked a group of elderly and disabled people to pray for him, warning that he was also suffering from heath problems. LOS ANGELES, CA ... continue reading
---

By Nikky Andres (NEWS CONSORTIUM)
The royal newborn baby to the Duke and Duchess of Cambridge, William and Kate, was finally visited by the 89-year-old Queen. She went to Kensington Palace and was introduced to her fifth great-grandchild Charlotte Elizabeth Diana, born May 2, 2015. The baby's first ... continue reading
---
All Europe News