By Catholic Online (NEWS CONSORTIUM)
11/18/2013 (2 years ago)
Catholic Online (www.catholic.org)
'Money sent home' more than eight times the amount spent on foreign aid
Immigrants from Latin American now residing in the United States are sending more money back home than ever before. With the exception of Mexico, the amount of U.S. immigrants sending money back home to South and Central America has more than doubled since 2000. The amount has increased substantially since the end of the Great Recession.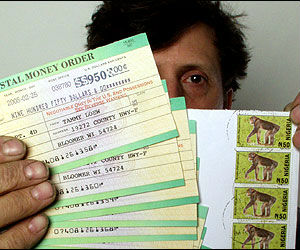 Remittances accounted for the highest percentage of GDP in El Salvador at 16.5 percent, Honduras at 15.7 percent and Guatemala at 10 percent.
LOS ANGELES, CA (Catholic Online) - In fact, remittances from private parties have far outpaced foreign aid in lifting people out of poverty in Latin America.

In a study released last week by Pew Research Center, remittances in 2011 totaled $53.1 billion, more than eight times the amount of official aid.

AFTER THE UNSPEAKABLE, WE SPEAK HOPE. Support Catholic Online's response to Typhoon Haiyan in the Philippines. DONATE NOW ...

More than half of those immigrating from Spanish-speaking countries, 54 percent, send part of their U.S. earnings home, and 17 percent of U.S.-born Latinos also maintain financial lifelines to relatives abroad.

The U.S. housing crisis that began in 2007 started taking a toll on immigrant workers' largesse. The report utilized World Bank data from 2000 to 2013. Since the housing crash, the amount of remittances have risen steadily annually in the first half of the last decade.

Researchers say that remittances dropped precipitously during the following two years, when construction and labor jobs dried up and the arrival of immigrants, versus the number departing the United States, which shrank to nearly nothing.

Money transfers to the 17 Latin American countries surveyed have picked up over the last four years, on course to reach $53.8 billion by the end of this year. But that figure remains 13 percent below the pre-recession peak of $61.6 billion in 2007.

The recession's effect in Mexico has been even more lingering, with this year's expected remittance intake of $22 billion still down 29 percent from the 2006 peak. The decline apparently reflects the drop in Mexican immigration to the United States.

Other facts and figured revealed by the study is the fact that the U.S. is the most important source of remittances to Latin America, accounting for three-quarters of last year's $52.9 billion total.

Spain was the second-largest provider of money to Latin America, contributing eight percent, or $4 billion, followed by Canada, where Latino immigrants sent home one percent of the regional total, or $704 million.

The majority of the remittances were used on the essentials, such as food and clothing. This allowed for rising living standards for recipients, but left little for job-creating investment.

Remittances accounted for the highest percentage of GDP in El Salvador at 16.5 percent, Honduras at 15.7 percent and Guatemala at 10 percent.

A birth foretold: click here to learn more!


---
Copyright 2015 - Distributed by THE CALIFORNIA NETWORK
Pope Francis Prayer Intentions for April 2016
Universal:
Small Farmers: That small farmers may receive a just reward for their precious labor.
Evangelization:
African Christians: That Christians in Africa may give witness to love and faith in Jesus Christ amid political-religious conflicts.
---
---
---

By Kenya Sinclair (CALIFORNIA NETWORK)
A 7.8 magnitude earthquake devastated sections of Ecuador and left the death count at over 300 people. Over 2,000 destroyed buildings and ruined roads have been reported - and now survivors are sharing their harrowing experiences. LOS ANGELES, CA (Catholic Online) - As ... continue reading
---

By Kenya Sinclair (CALIFORNIA NETWORK)
After serving her country for eight years, former Argentina President Cristina Fernández de Kirchner has been accused of laundering hundreds of millions of dollars into oversea accounts. LOS ANGELES, CA (Catholic Online) - Former president Fernández de Kirchner has ... continue reading
---

By Kenya Sinclair (CALIFORNIA NETWORK)
Uruguay is considered a secular country and is known for its refusal to condone religious beliefs of any kind - yet there exists a debate concerning the erection of a Virgin Mary statue. LOS ANGELES, CA (Catholic Online) - Many in Uruguay stand on the country's ... continue reading
---

By Kenya Sinclair (CALIFORNIA NETWORK)
Sarah Parcak and her team set off on a journey to North America, where they expected to uncover Viking relics beneath over 1,000 years' of soil. LOS ANGELES, CA (Catholic Online) - Parcak used satellite images to search Northern America for irregularities in soil, each ... continue reading
---

By David Drudge (CALIFORNIA NETWORK)
Cuban state media has criticized Obama, calling him a "negro" and accusing him of attempting to incite rebellion and disorder in the communist state. LOS ANGELES, CA (California Network) - The Cuban paper, Havana Tribune, has published a scathing article criticizing ... continue reading
---

By David Drudge (CALIFORNIA NETWORK)
President Obama has made a downright dumb and embarrassing statement to Argentine youth during his visit to that country last week. The President claimed there was no difference between communism and capitalism. LOS ANGELES, CA (California Network) - In a bizarre ... continue reading
---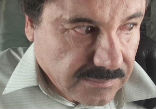 By Marshall Connolly (CALIFORNIA NETWORK)
Mexican drug lord, "El Chapo" visited the USA twice following his escape from a Mexican prison last July. According to his daughter, Rosa Guzman Ortiz, the cartel leader used the opportunity to visit family members living in the United States. LOS ANGELES, CA ... continue reading
---

By Kenya Sinclair (CALIFORNIA NETWORK)
While the United States fights to keep migrants from entering its borders illegally, the Obama administration has pledged $1 million to provide Cubans trapped in Costa Rica with water, food, sanitation kits and temporary housing. LOS ANGELES, CA (Catholic Online) - One ... continue reading
---

By Abigail James (CALIFORNIA NETWORK)
A 15-year-old Honduran girl is being referred to as "possessed by the Devil" by her family and friends after she threatened to kill her mother and suffered from severely violent convulsions in church. LOS ANGELES, CA (Catholic Online) - The unnamed girl was filmed on ... continue reading
---

By Catholic Online (CALIFORNIA NETWORK)
United States President Barack Obama will visit the Caribbean nation of Cuba as early as next month. This follows declarations of closer diplomatic ties between the U.S. and Cuba announced in December of 2014. In doing so, Obama will become the first U.S. ... continue reading
---
All Americas News