As many as 30 men are crammed into cages no larger than 12 by 15 feet
A photographer has returned from El Salvador to expose that South American nation's grimiest secret. "Prison pits," cages that are little more than 12 by 15 feet house up to 30 criminal gang members in filthy, subhuman condition. Intended as only temporary prisons, these disgusting cells are breeding grounds for disease.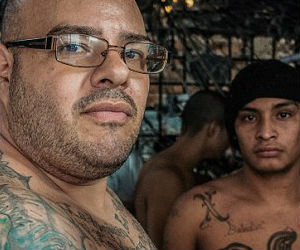 The prisoners sport their gang tattoos - which denote the membership of either the Mara Salvatrucha (MS-13) or Barrio 18 (M18) gangs.
LOS ANGELES, CA (Catholic Online) - Alternative culture publication Vice has published these photos. The semi-naked men flash gang signs for the camera, as they contend with bring pressed against other gang members.


The cells were originally intended only for temporary 72-hour stays. These cages house veterans of the country's vicious war between the MS-13 and M18 gangs.
Segregated among their own gangs, these men were previously hidden from public view. The Vice photojournalist noted that the men suffered frequent health problems and were underfed.
These startling images depict the fallout from El Salvador's fragile truce following decades of near civil-war between the two powerful gangs. El Salvador witnessed a burst of violence last month that caused that led many to believe that the uneasy peace between the two gangs to might be crumbling.
An upsurge in murders in the Central American nation echoes killing rates before the March 2012 truce between the Mara Salvatrucha (MS-13) gang and rival Barrio 18.
"We said last year that the truce was fragile and that it could fracture in any moment. Time has proven us right," Miguel Fortin, Director of the Supreme Court's Institute of Legal Medicine told reporters.
Backed by the Catholic Church and the Organization of American States, the truce tried to reduce the homicide rates of 66 per 100,000 inhabitants in 2011, according to the United Nations, making El Salvador the world's most violent nation.
The unprecedented truce helped bring murders down to an average of five per day from 12 before the agreement. However, the rate of murder has been steadily rising since late May, with murders averaging 16 per day in early July.
El Salvador in March of last year witnessed the historic truce between the two rival gangs that was designed to curb the nation's daunting homicide rate.
The MS-13 along with its fierce rival Barrio 18 vowed to end the killings and the forced recruitments in exchange for better conditions for incarcerated gang leaders, who run their operations from behind bars.
The gangs, which also operate in Guatemala and Honduras, are seeking truce talks in those countries as well.
But Carlos Ponce, an expert on crime for the Salvadoran Attorney General's Office, believes the truce is a sham.
"It's all a lie, the gangs continue to operate, people continue getting killed, people keep disappearing and the gangs get stronger and stronger," he said.
---
Copywriter 2015 - Distributed by THE NEWS CONSORTIUM
Pope Francis Prayer Intentions for July 2015
Universal:
That political responsibility may be lived at all levels as a high form of charity.
Evangelization:
That, amid social inequalities, Latin American Christians may bear witness to love for the poor and contribute to a more fraternal society.

By Linky C. (NEWS CONSORTIUM)
A 16-year-old girl, who began seeing visions of a goat and thought that her family was demonic, suffered from a horrific exorcism ritual led by a Pastor in Argentina. MUNTINLUPA CITY, PHILIPPINES (Catholic Online) - The teenager was brutally raped and had her eyes ... continue reading
---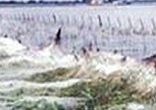 By Catholic Online (NEWS CONSORTIUM)
An Argentinean town has been inundated by spiders, which have spun prestigious webs. The webs have covered many areas, including bodies of water. The locals here call the webs "baba del diablo," or the "slime of the devil." LOS ANGELES, CA (Catholic Online) - ... continue reading
---

By Nikky Andres (NEWS CONSORTIUM)
Diana Sanchez, a well-known transsexual and political figure in Mexico City's leftist party PRD, wrote a letter to Mexico's Primate, Cardinal Norberto Rivera insisting he and other cardinals "obey" the Pope in "abstaining from discriminating and judging homosexuals." ... continue reading
---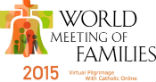 By Catholic Online (NEWS CONSORTIUM)
Do you wish you could join Pope Francis in Philadelphia? Every available berth may be taken, but there is good news, you can still join him on a pilgrimage of your own! Pope Francis will be in Philadelphia on September 26-27 for the World Meeting of Families. An ... continue reading
---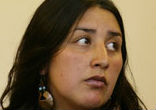 By CNA/EWTN News
Women in a new video released in Chile said that mothers facing difficult pregnancies need compassion and care from society, not abortion. Santiago, Chile (CNA) - "I became pregnant after I was sexually assaulted by a stranger, and it was a traumatic experience," ... continue reading
---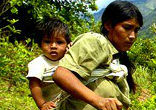 By Anastasia Moloney, Thomson Reuters Foundation
Peruvian Special Forces rescued 26 children and 13 women, some of whom had been raped and held captive for three decades, when they raided a southeastern jungle camp of the left-wing Shining Path rebel group. BOGOTA (Thomson Reuters Foundation) - "Many of these ... continue reading
---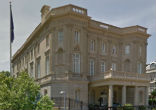 By Matt Hadro, CNA/EWTN News
The U.S. and Cuba formally re-established diplomatic ties for the first time since 1961 on Monday; a groundbreaking development advocated by Catholic bishops from both countries and set in motion by Pope Francis. Washington D.C. (CNA/EWTN News) - "It's an ... continue reading
---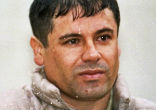 By Catholic Online (NEWS CONSORTIUM)
Most were dismayed - but many were not surprised with the escape of Mexican drug cartel kingpin Joaquin "El Chapo" Guzman from maximum-security prison last week. Mexico is notorious for having one of the most corrupt governments in the world. LOS ANGELES, ... continue reading
---

By Hannah Marfil (NEWS CONSORTIUM)
For the second time in 14 years, the most powerful drug trafficker in Mexico and FBI's Public Enemy No. 1 has escaped prison using a tunnel. After Joaquin "El Chapo" Guzman was confirmed to have escaped from the country's most secured prison, the largest manhunt in ... continue reading
---

By Talia Ramos (NEWS CONSORTIUM)
During Pope Francis' recent visit in South America, there were claims he requested to chew some coca leaves to help him cope with the high altitude. Bolivian authorities stated earlier that the Pope made the request during his stay in La Paz, but the Pontiff clarified ... continue reading
---
All Americas News