By Catholic Online (NEWS CONSORTIUM)
7/29/2013 (2 years ago)
Catholic Online (www.catholic.org)
Birth certificate for Venezuelan President Nicolas Maduro has yet to be found
Those who sought to drive United States President Barack Obama from office claimed that he was born in Africa, and therefore ineligible to hold the nation's highest office. After a birth certificate was produced for Obama, these opponents - called "birthers," said the certificate was a forgery. In a case of déjŕ vu, Venezuelan President Nicolas Maduro is being accused of being born abroad. No birth certificate for Maduro has yet surfaced .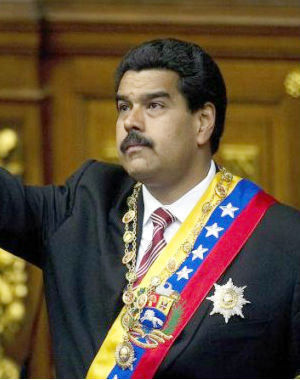 Some maintain that Venezuelan President Nicolas Maduro is in fact from Colombia - but no birth certificate for him has been discovered in Colombia as well.
LOS ANGELES, CA (Catholic Online) - There had been rumors of Maduro's birthplace before he was elected in April. In recent weeks, these stories have gained new life.

Venezuelan "birthers" claim that Maduro was born in neighboring Colombia, and that he is either a Colombian citizen or a dual citizen. Either status would make him ineligible to be president. These birthers have taken their complaint to Venezuela's Supreme Court, to Colombian authorities and even to the European Union.

Maduro's supporters dismiss these claims as nonsense. Madura has not addressed the question directly, but on several occasions said during speeches that he was born in Caracas. 

The movement has gained the support of some opposition parties, which have asked the president to release a copy of his birth certificate. "This is an international problem," Pablo Medina, a member of the opposition Patriotic Assembly told CNN>

Medina presented a letter to the European Union asking them to scrutinize Maduro's nationality, and to take a position on the matter. Medina went to the European Union because other governments "should know that any contracts or any agreements that they sign with Nicolas Maduro, a Colombian citizen, are invalid, illegal, null and void."
Three lawyers have since asked the country's highest court to order Maduro to reveal where he was born, along with his parents' nationality.

It's not yet known how seriously Venezuelans consider the accusations against Maduro.

The theory is welcomed by some Venezuelans who see it as a sliver of hope to unseat him. The hand-picked successor of the late Hugo Chavez, Maduro narrowly won the election. 

Many tut-tut this theory if not ignoring it altogether. "I sincerely regret these rotten, ill-intentioned campaigns, which make us think about what would have happened if this country was in the hands of people who only act to destroy the dignity and reputation of others," wrote pro-Maduro columnist Casto Gil Rivera in the pro-government newspaper Correo del Orinoco.

Rivera claims to have known Maduro since he was a child when he lived in Caracas.

However -- the fact that Maduro's birth record has not been located in either Venezuela or Colombia allows the doubts to persist. Some maintain that Maduro is in fact from Colombia - but no birth certificate for him has been discovered in Colombia as well. 



---
Copyright 2015 - Distributed by THE CALIFORNIA NETWORK
Pope Francis Prayer Intentions for April 2016
Universal:
Small Farmers: That small farmers may receive a just reward for their precious labor.
Evangelization:
African Christians: That Christians in Africa may give witness to love and faith in Jesus Christ amid political-religious conflicts.
---
---
---

By Kenya Sinclair (CALIFORNIA NETWORK)
A 7.8 magnitude earthquake devastated sections of Ecuador and left the death count at over 300 people. Over 2,000 destroyed buildings and ruined roads have been reported - and now survivors are sharing their harrowing experiences. LOS ANGELES, CA (Catholic Online) - As ... continue reading
---

By Kenya Sinclair (CALIFORNIA NETWORK)
After serving her country for eight years, former Argentina President Cristina Fernández de Kirchner has been accused of laundering hundreds of millions of dollars into oversea accounts. LOS ANGELES, CA (Catholic Online) - Former president Fernández de Kirchner has ... continue reading
---

By Kenya Sinclair (CALIFORNIA NETWORK)
Uruguay is considered a secular country and is known for its refusal to condone religious beliefs of any kind - yet there exists a debate concerning the erection of a Virgin Mary statue. LOS ANGELES, CA (Catholic Online) - Many in Uruguay stand on the country's ... continue reading
---

By Kenya Sinclair (CALIFORNIA NETWORK)
Sarah Parcak and her team set off on a journey to North America, where they expected to uncover Viking relics beneath over 1,000 years' of soil. LOS ANGELES, CA (Catholic Online) - Parcak used satellite images to search Northern America for irregularities in soil, each ... continue reading
---

By David Drudge (CALIFORNIA NETWORK)
Cuban state media has criticized Obama, calling him a "negro" and accusing him of attempting to incite rebellion and disorder in the communist state. LOS ANGELES, CA (California Network) - The Cuban paper, Havana Tribune, has published a scathing article criticizing ... continue reading
---

By David Drudge (CALIFORNIA NETWORK)
President Obama has made a downright dumb and embarrassing statement to Argentine youth during his visit to that country last week. The President claimed there was no difference between communism and capitalism. LOS ANGELES, CA (California Network) - In a bizarre ... continue reading
---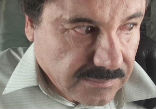 By Marshall Connolly (CALIFORNIA NETWORK)
Mexican drug lord, "El Chapo" visited the USA twice following his escape from a Mexican prison last July. According to his daughter, Rosa Guzman Ortiz, the cartel leader used the opportunity to visit family members living in the United States. LOS ANGELES, CA ... continue reading
---

By Kenya Sinclair (CALIFORNIA NETWORK)
While the United States fights to keep migrants from entering its borders illegally, the Obama administration has pledged $1 million to provide Cubans trapped in Costa Rica with water, food, sanitation kits and temporary housing. LOS ANGELES, CA (Catholic Online) - One ... continue reading
---

By Abigail James (CALIFORNIA NETWORK)
A 15-year-old Honduran girl is being referred to as "possessed by the Devil" by her family and friends after she threatened to kill her mother and suffered from severely violent convulsions in church. LOS ANGELES, CA (Catholic Online) - The unnamed girl was filmed on ... continue reading
---

By Catholic Online (CALIFORNIA NETWORK)
United States President Barack Obama will visit the Caribbean nation of Cuba as early as next month. This follows declarations of closer diplomatic ties between the U.S. and Cuba announced in December of 2014. In doing so, Obama will become the first U.S. ... continue reading
---
All Americas News