By Catholic Online (NEWS CONSORTIUM)
4/17/2013 (2 years ago)
Catholic Online (www.catholic.org)
At least seven people have been killed in disputed presidential election
Riots have swept across the South American nation of Venezuela following a hotly contested presidential election. The victor in that election was the late President Hugo Chavez's hand-picked successor, Nicolas Maduro. At least seven people have been killed in clashes with government troops.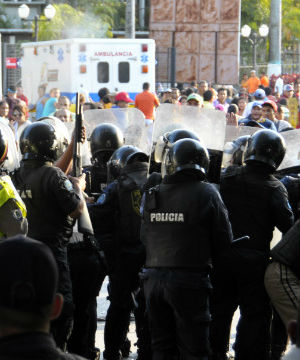 Hundreds of protesters took to the streets in parts of the capital Caracas, blocking streets, burning tires and fighting with security forces in some cases.
LOS ANGELES, CA (Catholic Online) - Opposition leader Henrique Capriles has demanded a recount of votes from last weekend's election after results showed a narrow victory for Maduro. The election authority has since ruled out a recount.

There are widespread fears about further political instability in Venezuela, which has the world's largest oil reserves. The country saw waves of street protests during various parts of former President Chavez's tumultuous 14-year socialist rule.

Hundreds of protesters took to the streets in parts of the capital Caracas, blocking streets, burning tires and fighting with security forces in some cases. The seven people were killed during these demonstrations. Officials say that 135 people have been arrested in the post-election violence.

"We will defeat this violent fascism with democracy," Venezuelan Foreign Minister Elias Jaua said, describing incidents and showing video footage to a group of ambassadors.

"Those who attempt to take with force what they could not acquire through elections are not democrats."

Supporters of Capriles have reiterated demands for peaceful protests as thousands of his supporters marched to regional election offices around the country.

Capriles refused to recognize the results after Sunday's elections, and his followers poured into the streets. Opposition supporters banged pots and pans in the streets of Caracas while Maduro backers responded with fireworks and music.

Capriles maintains that he won the election and he wants a full recount. The National Electoral Council said an audit of 54 percent of the voting stations, in a widely respected electronic vote system, had already been carried out.

The election was triggered by the death of Chavez last month after he lost his battle with cancer. He named Maduro as his successor before he died and his protégé won the election with 50.8 percent of the vote against Capriles' 49.0 percent.

"Where are the opposition politicians who believe in democracy?" Maduro said, blaming Capriles for the violence.

Capriles, the governor of Miranda state, hopes to highlight the weakness of Maduro's mandate. Analysts say that this strategy could backfire if demonstrations turn into prolonged disturbances, such as those the opposition led between 2002 and 2004, which annoyed many Venezuelans.



---
Copywriter 2015 - Distributed by THE NEWS CONSORTIUM
Pope Francis Prayer Intentions for June 2015
Universal:
That immigrants and refugees may find welcome and respect in the countries to which they come.
Evangelization:
That the personal encounter with Jesus may arouse in many young people the desire to offer their own lives in priesthood or consecrated life.
---
---
---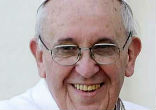 By Maria Ximena Rondon, CNA/EWTN News
Within the walls of the convent in Santo Domingo de los Tsachilas, Ecuador, the Carmelite nuns are busy making liturgical cloths and the vestments for Pope Francis' July 6-7 visit to the country. Quito, Ecuador (CNA/EWTN News) - "For me it is a great grace because it ... continue reading
---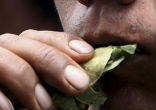 By Mary Rezac, CNA/EWTN News
Pope Francis might chew coca leaves - or maybe sip coca tea - during his visit to Bolivia next week, the Vatican has said. Vatican City (CNA) - Bolivian Culture Minister Marko Machicao told local media that Francis had asked to chew coca leaves in the country, one of ... continue reading
---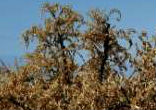 By Catholic Online (NEWS CONSORTIUM)
From the eastern Caribbean island of St. Lucia, to Cuba to Puerto Rico, the Caribbean is suffering from what is described as a "bone-dry" summer. Crops are withering and dying in the worst drought to hit the region in five years. LOS ANGELES, CA (Catholic ... continue reading
---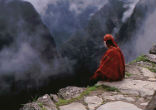 By Catholic Online (NEWS CONSORTIUM)
Modern man has a lot to learn from the ancient Incas. As a testament to their engineering and water management skills, the great Inka Road - more than 500 years old, and criss-crossing through six nations of Colombia, Ecuador, Peru, Bolivia, Chile and Argentina ... continue reading
---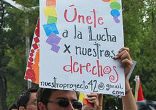 By Catholic Online (NEWS CONSORTIUM)
Declaring the definition of marriage as only the union of a man and a woman as discriminatory and unconstitutional, Mexico's Supreme Court has legalized same-sex marriage for all 31 states. LOS ANGELES, CA (Catholic Online) - "Procreation" was not a purpose for ... continue reading
---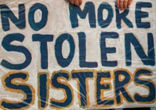 By Catholic Online (NEWS CONSORTIUM)
Canada's aboriginal women are frequently marginalized and under-represented in the Great White North. Tragically, the one thing that these women are over represented in is Canada's homicide rate. While comprising only 4.3 percent of the female population, ... continue reading
---

By Matt Waterson (NEWS CONSORTIUM)
The high level of violence and crime in Mexico, as well as the government corruption and ability of drug cartels to run portions of the country with immunity have led some senior officials in the Catholic Church to fear that the country is totally at the mercy of ... continue reading
---

By Hannah Marfil (NEWS CONSORTIUM)
Mythologically believed to be descendants of the sun, as its "grandchildren," albinos must be kept away from the sun as it can cause them a painful, slow death. With sensitive skin and eyes, they are physically endangered by the sun. Albino children only get to ... continue reading
---
By Talia Ramos (NEWS CONSORTIUM)
Held without bail and charged as adults with rape, assault, sexual abuse, robbery and other crimes, three teenagers from the MS-13 gang plead "not guilty." Bryan Larios, 18, Joel Escobar, 17, and Jose Cornejo, 17, reportedly raped a 16-year-old girl after threatening ... continue reading
---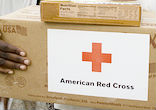 By Stella Dawson, Thomson Reuters Foundation
The Red Cross has defended its work in Haiti following a devastating earthquake five years ago after a media investigation found it had only built six houses despite raising nearly half a billion dollars in donations. WASHINGTON (Thomson Reuters Foundation) - ... continue reading
---
All Americas News