By Catholic Online (NEWS CONSORTIUM)
3/5/2013 (3 years ago)
Catholic Online (www.catholic.org)
President was charismatic, alienating leader of oil-rich South American nation
Even his harshest critics remember him as a swashbuckling, flamboyant thorn in the side to the United States. Venezuelan President Hugo Chavez has lost his long battle with cancer at the age of 58. His death was officially announced by Venezuelan Vice President Nicolas Maduro.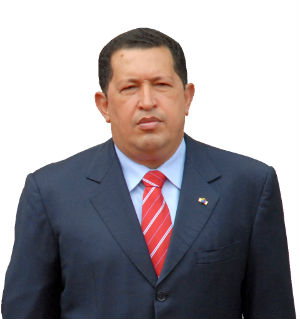 Venezuelan President Hugo Chavez accused the United States of trying to orchestrate his overthrow, and referred to President George W. Bush as the devil in front of the United Nations General Assembly.
LOS ANGELES, CA     (Catholic online) - A blowsy and adamant speaker, Chavez would lecture at length on everything from the claimed evils of capitalism to the proper way to conserve water while showering. Chavez was the first of a wave of leftist presidents to come to power in Latin America in the last dozen years.

A highly vocal opponent of the United States and its policies, he encouraged other leaders to take a similar stance.

His health had been closely shrouded in secrets over the last several months. He underwent a fourth surgery on December 11 in Cuba, and was not publicly seen again. A handful of pictures released this month were the last images the public had of their president.

Chavez launched an ambitious plan to remake Venezuela, a major oil producer, into a socialist state in the so-called Bolivarian Revolution, which took its name from Chavez's idol, Simon Bolivar, who won independence for many South American countries in the early 1800s.

"After many readings, debates, discussions, travels around the world, etcetera, I am convinced -- and I believe this conviction will be for the rest of my life -- that the path to a new, better and possible world is not capitalism. The path is socialism," he said on his weekly television program in 2005.

Chavez redirected much of the country's vast oil wealth to massive social programs for the country's poor. He expanded the portfolio of the state-owned oil monopoly to include funding for social "missions" worth millions of dollars. He also paid for programs that seek to eradicate illiteracy, provide affordable food staples and grant access to higher education.

Unfortunately, Chavez also left a legacy of repression against those who opposed him.

Through political maneuvering, many political opponents found themselves barred from running in elections against the ruling party. Former allies, such as Chavez's onetime defense minister, Gen. Raul Baduel, faced accusations that critics called trumped-up corruption charges.

Chavez was also not a proponent of free speech and thought. His government similarly targeted opposition broadcasters, passing laws and decrees that forced at least one major broadcaster and dozens of smaller radio and television stations off the air.

Critics have denounced his social programs, calling them unsustainable over the long run and responsible for unintended consequences.

Chavez also accused the United States of trying to orchestrate his overthrow, and referred to President George W. Bush as the devil in front of the United Nations General Assembly.

Married and divorced twice, Chavez is survived by his four daughters.


---
Copyright 2015 - Distributed by THE CALIFORNIA NETWORK
Pope Francis Prayer Intentions for April 2016
Universal:
Small Farmers: That small farmers may receive a just reward for their precious labor.
Evangelization:
African Christians: That Christians in Africa may give witness to love and faith in Jesus Christ amid political-religious conflicts.
---
---
---

By Kenya Sinclair (CALIFORNIA NETWORK)
A 7.8 magnitude earthquake devastated sections of Ecuador and left the death count at over 300 people. Over 2,000 destroyed buildings and ruined roads have been reported - and now survivors are sharing their harrowing experiences. LOS ANGELES, CA (Catholic Online) - As ... continue reading
---

By Kenya Sinclair (CALIFORNIA NETWORK)
After serving her country for eight years, former Argentina President Cristina Fernández de Kirchner has been accused of laundering hundreds of millions of dollars into oversea accounts. LOS ANGELES, CA (Catholic Online) - Former president Fernández de Kirchner has ... continue reading
---

By Kenya Sinclair (CALIFORNIA NETWORK)
Uruguay is considered a secular country and is known for its refusal to condone religious beliefs of any kind - yet there exists a debate concerning the erection of a Virgin Mary statue. LOS ANGELES, CA (Catholic Online) - Many in Uruguay stand on the country's ... continue reading
---

By Kenya Sinclair (CALIFORNIA NETWORK)
Sarah Parcak and her team set off on a journey to North America, where they expected to uncover Viking relics beneath over 1,000 years' of soil. LOS ANGELES, CA (Catholic Online) - Parcak used satellite images to search Northern America for irregularities in soil, each ... continue reading
---

By David Drudge (CALIFORNIA NETWORK)
Cuban state media has criticized Obama, calling him a "negro" and accusing him of attempting to incite rebellion and disorder in the communist state. LOS ANGELES, CA (California Network) - The Cuban paper, Havana Tribune, has published a scathing article criticizing ... continue reading
---

By David Drudge (CALIFORNIA NETWORK)
President Obama has made a downright dumb and embarrassing statement to Argentine youth during his visit to that country last week. The President claimed there was no difference between communism and capitalism. LOS ANGELES, CA (California Network) - In a bizarre ... continue reading
---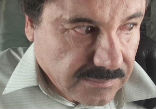 By Marshall Connolly (CALIFORNIA NETWORK)
Mexican drug lord, "El Chapo" visited the USA twice following his escape from a Mexican prison last July. According to his daughter, Rosa Guzman Ortiz, the cartel leader used the opportunity to visit family members living in the United States. LOS ANGELES, CA ... continue reading
---

By Kenya Sinclair (CALIFORNIA NETWORK)
While the United States fights to keep migrants from entering its borders illegally, the Obama administration has pledged $1 million to provide Cubans trapped in Costa Rica with water, food, sanitation kits and temporary housing. LOS ANGELES, CA (Catholic Online) - One ... continue reading
---

By Abigail James (CALIFORNIA NETWORK)
A 15-year-old Honduran girl is being referred to as "possessed by the Devil" by her family and friends after she threatened to kill her mother and suffered from severely violent convulsions in church. LOS ANGELES, CA (Catholic Online) - The unnamed girl was filmed on ... continue reading
---

By Catholic Online (CALIFORNIA NETWORK)
United States President Barack Obama will visit the Caribbean nation of Cuba as early as next month. This follows declarations of closer diplomatic ties between the U.S. and Cuba announced in December of 2014. In doing so, Obama will become the first U.S. ... continue reading
---
All Americas News