Mysteries of the Pyramids - Previously hidden painting depicts life in ancient Egypt
---
Artwork depicts what life was like 4,300 years ago
Found about 1,000 feet to the east of the Great Pyramid of Giza, a 4,300 year-old wall painting has been found. The artwork gives a rare peek into the life and times of ancient Egypt.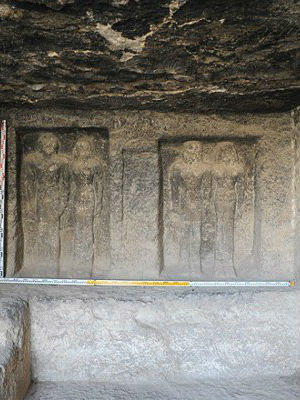 The painting depicts what life was like 4,300 years ago in Egypt. It shows boats sailing south on the Nile and also agricultural images. The painting could also have symbolic meaning for life in ancient Egypt. Inside the tomb were also found statues of the 'priest' including his wife and what looks like a dog.
span class="text">LOS ANGELES, CA (Catholic Online) - Discovered in a tomb for a "priest," the painting was found alongside statues that indicated the occupant was an important individual.
The painting shows vivid scenes of life, including boats sailing south on the Nile River, a bird hunting trip in a marsh and a man named Perseneb with his wife and dog.
Help join the fight against world hunger by going here --
The tomb itself is thought to have been built about 2450 to 2350 BC in the middle or late fifth dynasty, a time within the Old Kingdom, and Egypt's first sustained period of civilization.
Tombs of this kind were built for important individuals during the Old Kingdom from about 2650 to 2150 BC, which is also the period when the Giza pyramids were built.
Although the tomb was originally found in the 19th century, it was not until recent restoration work by Russian archaeologists that the painting was discovered.
"Known since the 19th century, the [tomb] could hardly present any new principal features," Maksim Lebedev of the Russian State University for Humanities says. "Therefore, it was a real surprise to discover an Old Kingdom painting on the eastern wall of the central room."
The team will release further images of the painting in the coming weeks as more of it is revealed.
Covered by soot and dirt, the painting, made of white plaster had been soiled by the nearby industrialization as well as the people who resided in the tomb.
Despite only 30 percent being preserved, researchers were able to recreate the scenes that were left, with a hint of symbolic meaning.
At the top of the painting ships sail south on the Nile, possibly heralding the return of a person of power from the north, which represents a person's high status. Other parts of the painting shown agricultural scenes such as plowing and sowing.
And one part shows Perseneb with his wife and what appears to be his dog, while another section seems to show a marsh scene where a man on a boat is bird hunting.
Whatever Perseneb's position was in ancient Egypt is unknown, although inscriptions indicate he was a "priest" and a "steward."

---
Copyright 2018 - Distributed by THE CALIFORNIA NETWORK
Pope Francis Prayer Intentions for FEBRUARY 2018
Say 'No' to Corruption.
That those who have material, political or spiritual power may resist any lure of corruption.
---
---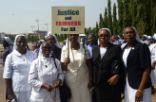 With widespread violence plaguing Nigeria, Catholic religious sisters in the country have united in the name of peace to counter the ... continue reading
---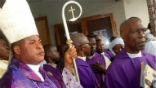 Pope Francis accepted the resignation Monday of a Nigerian bishop who had been rejected by many of the priests of his diocese since his ... continue reading
---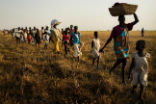 On Sunday Pope Francis announced that the first Friday of Lent would be a day of prayer and fasting for peace given the many ongoing ... continue reading
---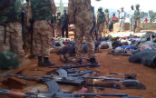 It is common in Nigeria that nomadic herdsmen clash with farmers over the use of land. However, in the past year in particular, raids by ... continue reading
---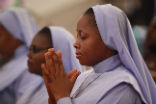 During a two day police operation, six women religious who were captured in Nigeria's Edo state two months ago were released unharmed on ... continue reading
---