Sierra Leone teenage girl sell sex for mobile phones
---
Important status symbol in impoverished African nation leads to many poor decisions
Sierra Leone is one of the poorest nations on Earth. Located on the African continent, which already roils with starvation, political instability and uprisings, Sierra Leone stands out for its lack of economic and social development. Mobile phones for this country's young are important status symbols, so much so that teenage girls gladly prostitute themselves in order to have one.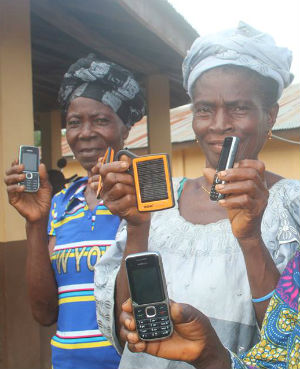 A mobile phone in Sierra Leone is a status symbol -- that for teenage girls, comes at a very steep price.
LOS ANGELES, CA (Catholic Online) - These desperate measures by these girls put them at increased risk of pregnancy and sexually transmitted diseases, a study by Save the Children says.       
"Mobile phones represent everything that an adolescent associates with being young, hip and fashionable. They are part and parcel of the idea of what they want to become, and to get them they engage in risky sexual behavior," Krystle Lai, the research author says.

Find out how you can fill the gaps to end world hunger - by going here!
"Young girls are driven to seek older, richer men who can afford to buy them mobile phones, but the economic power in these relationships is unbalanced and influences the bargaining power of using a condom," Lai adds.
Once the more destitute girls own a phone, the maintenance and top up may mean they have to continue selling their bodies.
The research conducted in Freetown, the nation's capital appears to reflect a wider global trend. The report said there was growing evidence that the demand for mobile phones was among the key drivers for young girls in low-income countries to engage in prostitution.
Freetown girls use prostitution, or transactional sex to buy fashionable clothes, good exam results, known locally as "sexually transmitted grades" and even food.
The girls often have different partners to meet different needs. "One girl at school was in love with three boys. One of them did her (school) assignments, one would buy her clothes, and the other one bought her phone and other things like money. One man won't do," one girl told researchers.
Using the local lexicon, an "old pa" can be over 50 years old, the "big man" is 25 to 50 years old and then there are the young guys who the girls are actually attracted to, the report said.
One girl told researchers: "The 'old pa' ask . the girls to just touch them but usually no sex. The 'big men' ask for everything ."
While fathers in Sierra Leone came down hard on these solicitations, mothers were often fully aware of their daughter's activities and chose to ignore them, or even encourage them.
"If there is nothing at home, the mother will ask the girl to go out and 'find something.' This word is very common in the community. If your mother says this, you know what she means," one girl said.
Lai says punishing mothers is not the answer. Its sex offenders who should be penalized.
"Sex offenses must be punished to the full extent of the law, which says anybody aged under 18 years is a child, and identifies any form of sexual relationship with a child as an offense warranting five to 15 years imprisonment."
---
Copyright 2018 - Distributed by THE CALIFORNIA NETWORK
Pope Francis Prayer Intentions for July 2018
Priests and their Pastoral Ministry.
That priests, who experience fatigue and loneliness in their pastoral work, may find help and comfort in their intimacy with the Lord and in their friendship with their brother priests.
---
---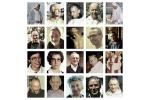 Archbishop Paul Desfarges of Algiers has said that Bishop Pierre Claverie and his 18 companions, who were martyred in Algeria between 1994 ... continue reading
---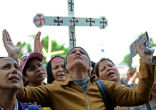 Among the 331 candidates for the 2018 Nobel Peace Prize are the Copts, the Christian ethnoreligious group of Egypt. Oslo, Norway (CNA/EWTN ... continue reading
---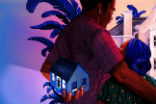 Polygamy has long been practiced in Zimbabwe's rural areas, but it's becoming more common in urban areas, too. In this story, women and men ... continue reading
---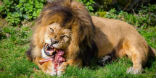 Lions have killed and devoured three poachers in the Sibuya Game Reserve in South Africa. The poachers were believed to be in search ... continue reading
---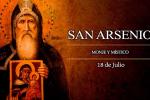 Des champs de mais emplissent une large vallee dans la grande partie de l' ouest de ce pays riche en terres agricoles fertiles. Des bords ... continue reading
---