By Catholic Online (NEWS CONSORTIUM)
8/19/2013 (2 years ago)
Catholic Online (www.catholic.org)
Over 80 children, ranging from eight to 17 years old freed
The world became a little less awful last week when 80 children were freed from forced servitude as child soldier in the DR Congo. According to the United Nations, the children ranged from eight to 17 years old. The children were rescued from an armed group in the southeastern Democratic Republic of Congo and are in the process of being reunited with their families.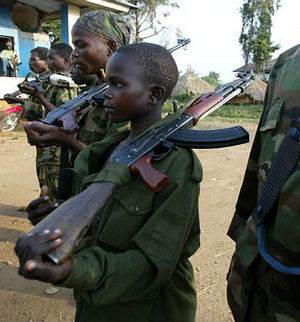 MONUSCO estimates that 163 children, including 22 girls, have been rescued from Mai Mai Bakata-Katanga fighters since the beginning of the year.
LOS ANGELES, CA (Catholic Online) - Of the 82 young people freed, 13 were girls The children had been recruited by force by the infamous Mai Mai Bakata-Katanga militia. That group's activities are largely in the province of Katanga, the UN peacekeeping mission said in a statement.

The youngsters were separated from the militia on August 11 and 15 thanks to the joint effort of local child protection agencies in the province, the peacekeeping force of MONUSCO said. The children had reportedly been recruited over the past six months.

Forty of the rescued children "were immediately reunited with their families, while the remaining are receiving interim care pending reunification," the statement read.

MONUSCO head Martin Kobler said the UN was "extremely concerned" about ongoing reports of active recruitment by armed groups in eastern DR Congo.

"Children face unacceptable risks when they are recruited for military purposes," he said. "The recruitment of children, particularly those under 15 years of age, could constitute a war crime and those responsible must be held to account."

MONUSCO estimates that 163 children, including 22 girls, have been rescued from Mai Mai Bakata-Katanga fighters since the beginning of the year.

The home province of President Joseph Kabila, Katanga is regularly roiled by secessionist forces dating back to 1960 when the mining province announced it was seceding from the rest of the nation. That action triggered a long series of wars and armed conflicts.

Katanga province is the richest part of the country, with various mineral resources including copper, which is the mainstay of foreign exports.

Tensions had increased in the region in recent months, with the Bakata-Katanga complaining about what it sees as the unequal distribution of wealth between the poorer northern parts of the province and the richer southern areas, where foreign firms operate.

Armed conflict erupted between army troops and the militia group in March, which child fighters, in the provincial capital of Lubumbashi, which left 23 dead.



---
Copywriter 2015 - Distributed by THE NEWS CONSORTIUM
Pope Francis Prayer Intentions for July 2015
Universal:
That political responsibility may be lived at all levels as a high form of charity.
Evangelization:
That, amid social inequalities, Latin American Christians may bear witness to love for the poor and contribute to a more fraternal society.
---
---
---

By Kenya Sinclair (NEWS CONSORTIUM)
South Sudan President Salva Kiir reluctantly signs a peace deal with rebels. LOS ANGELES, CA (Catholic Online) - Despite serious doubts, South Sudan President Kiir signed a peace treaty between the army and rebels led by Riek Machar.Mechar previously signed the treaty ... continue reading
---

By Linky C. (NEWS CONSORTIUM)
Several Roman Catholic bishops in Kenya are urging citizens to boycott a mass polio campaign in their area. The bishops want to put a halt to the polio vaccination campaign, unless the safety of the vaccine has been confirmed with scientific testing. MUNINLUPA CITY, ... continue reading
---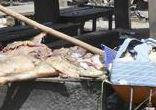 By Catholic Online (NEWS CONSORTIUM)
An explosive device detonated in a busy market in the Nigerian town of Sabon Gari killed at least 50 people and left many injured. The device went off in the early afternoon at the peak shopping period in Borno State. Sources say the bombing has all the ... continue reading
---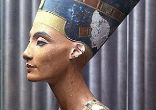 By Catholic Online (NEWS CONSORTIUM)
British archaeologist Dr. Nicholas Reeves at the University of Arizona has proclaimed that a "ghost" doorway found in the tomb of Tutankhamun, the boy-king of ancient Egypt, leads to the final resting place of Queen Nefertiti. LOS ANGELES, CA (Catholic Online) ... continue reading
---

By Catholic Online (NEWS CONSORTIUM)
Nigerian activist Emmanuel Obege isn't that impressed with U.S. President Barack Obama. "When you show up and you're saying to the people of Africa 'You need to legalize gay marriage'... I had a lot of Africans say, 'Well, when our presidents go to America we ... continue reading
---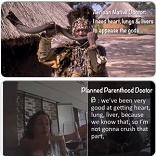 By Obianuju Ekeocha
My country (Nigeria) has worked hard to eradicate completely through laws and societal codes, the dark elements within it that hurt and harmed men, women and children in the centuries past.Today my people bask in both the wonderful splendor of culture and the ... continue reading
---

By Nikky Andres (NEWS CONSORTIUM)
PETA or the People for the Ethical Treatment of Animals has stated that the dentist accused of killing the famous lion Cecil in Zimbabwe needs to be "extradited, charged and, preferably, hanged." MUNTINLUPA, PHILIPPINES (Catholic Online) - It has been revealed to the ... continue reading
---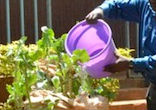 By Caroline Wambui, Thomson Reuters Foundation
Central Kenya's Nturukuma region is not kind to farmers - its erratic rainfall, desert vegetation and drying riverbeds push most people into making a living through trade rather than agriculture. NTURUKUMA, Kenya (Thomson Reuters Foundation) - Jane Kairuthi ... continue reading
---

By Kaci Racelma (Catholic Online)
Algeria continues to pay for its fight against terrorism. After a deadly attack perpetrated in the region of Ain Defla on July 17, against an army patrol, terrorist groups reappeared in the eastern region of Batna on July 27 with an attack against a military barrack. ... continue reading
---

By Kaci Racelma (Catholic Online)
Radicalization is a generic phenomenon that plagues all democratic societies. The radicalization of armed groups, that carry out attacks everywhere worldwide, challenges all governments at the highest level. ALGIERS, ALGERIA (Catholic Online) - This perspective was ... continue reading
---
All Africa News