Low-calorie, gluten-free, high-protein quinoa dies quick death in U.S.
---
Delicious grain fails to catch on for complex reasons
Quinoa is touted as a miracle grain by some. Low in calories, gluten-free and most importantly - tastes good, Quinoa has been taken off the menu in many American cities. The story behind quinoa's failure is a complicated story about international agri-business.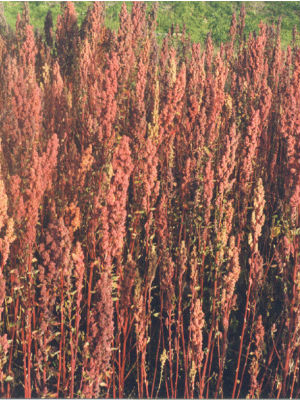 Found commonly in the highlands of Bolivia and Peru, quinoa was used to turn around many peasant and indigent communities due to worldwide demand.
LOS ANGELES, CA (Catholic Online) - Found commonly in the highlands of Bolivia and Peru, quinoa was used to turn around many peasant and indigent communities due to worldwide demand.
Quinoa found newfound fans among affluent, health-conscious Americans. However, the American agricultural economy makes it hard for a new product to reach the kind of steady prices and day-in-day-out supply that it takes to make it big.
Quinoa pretty much flat-lined in the U.S. previously thought of as an exotic taste treat, agronomists found evidence of quinoa cultivation in the Mississippi Valley dating back to the first millennium A.D. Quinoa lost popularity after farmers opted for higher-yielding corn, squash and bean crops.
Quinoa cultivation enjoyed a resurgence in the 1980s, moistly in the mountains of Colorado. As many were to discover, quinoa is a difficult crop to maintain. Quinoa takes several seasons to yield any harvest, as seeds can crack, get overtaken by weeds or die off because of excessive heat or cold. The U.S. accounted for a negligible amount of the 200 million pounds produced worldwide last year, with more than 90 percent coming from Bolivia and Peru.
Demand resurged in 2007, when Customs data show that the U.S. imported 7.3 million pounds of quinoa. Costco, Trader Joe's and Whole Foods began carrying the seed soon after. The U.S. bought 57.6 million pounds last year, with 2013 imports projected at 68 million pounds.
In spite of this, prices skyrocketed, tripling between 2006 and 2011. Prices now hover between $4.50 and $8 per pound on the shelf.
Peru, the world's biggest consumer of quinoa, patriotically started including the stuff in school lunch subsidies and maternal welfare programs. The United Nations declared 2013 as the International Year of Quinoa, in order to raise awareness of the crop beyond its traditional roots.
High-end health stores in the U.S. have been quick to absorb the higher prices, which still aren't as much of a cost factor as beef and chicken.
"As much as I don't like it-you never want to pay more for your raw materials-it's central to our menu," health food CEO Matt Matros says. "I'm pretty positive that as the world catches on to what a great product is, the supply will go up and the price will come back down. It'll come down to the best product for us. If we find that the American quinoa is as fluffy, then we'll definitely make the switch."
Quinoa thrives in arid, cool land as found in Peru and Bolivia. Little else other than quinoa can grow there. In the meantime, Peruvian university has developed a variety that will grow in coastal climates. There are also promising breeding programs in Argentina, Ecuador, Denmark, Chile, and Pakistan.
The South American quinoa industry, and the importers who care about it, are worried about the coming worldwide explosion of their native crop. Despite a bubble of media coverage earlier this year about how strong demand is making it difficult for Bolivians to afford to eat what they grow, it's also boosted incomes from about $35 per family per month to about $220, boosting their standards of living dramatically.
Any new foodstuff must make the sometimes painful transition from niche to mainstream. Soy milk is ubiquitous now, spent years as a marginal hippie thing, but it comes from a plant that U.S. farmers have grown for decades.
For that reason, quinoa prices are likely to remain volatile for a long while.
---
Copyright 2018 - Distributed by THE CALIFORNIA NETWORK
Pope Francis Prayer Intentions for APRIL 2018
For those who have Responsibility in Economic Matters.
That economists may have the courage to reject any economy of exclusion and know how to open new paths.
---
---