By Catholic Online (NEWS CONSORTIUM)
10/1/2013 (2 years ago)
Catholic Online (www.catholic.org)
Women in the trial have had to agree to undergo a full mastectomy afterwards
A new treatment for breast cancer using lasers may soon make mastectomies unnecessary. Test subjects in the United Kingdom are reporting success, but undergo full mastectomies afterwards to insure that their cancer doesn't return.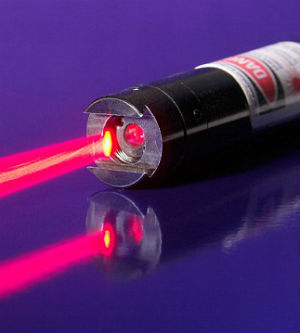 The procedure involved injecting a drug into the tumor to make it sensitive to light. Using a needle, surgeons then shone an intensive laser beam into the cancer to kill it.
LOS ANGELES, CA (Catholic Online) - One test subject, Fiona Fisher, a 57-year-old self-employed management consultant living in Primrose Hill, North London was diagnosed with breast cancer. She was at first incredulous that her doctors suggested their first move should be to try to kill the tumor by blasting it with a laser for 15 minutes.

The procedure involved injecting a drug into the tumor to make it sensitive to light. Using a needle, surgeons then shone an intensive laser beam into the cancer to kill it.

"The whole thing was less invasive than the biopsy that I had to confirm the diagnosis of cancer," Fisher says. While to some, this procedure smacks of "Quackery," or bad medicine, Fisher is at the center of one of the most authoritative experiments in the field of breast cancer.

Fisher became one of the first four patients of 30 in all to be given photodynamic therapy in the initial phase of a new trial at the Royal Free Hospital in North London.

First pioneered as a cancer therapy in the U.K. 25 years ago, the therapy is now approved by the National Institute for Health and Care Excellence as treatment of four cancers: the skin (though not melanoma), early or late cancers of head and neck, lung and esophageal.

"It's an extraordinary treatment that cuts the cost and time involved, and means patients don't have to undergo other treatments that cause very unpleasant side-effects," David Longman, founder of the charity Killing Cancer says.
 
"It's also quick; patients and their families know within a short period of time whether the cancer has been destroyed."

The procedure had serious drawbacks when first done. It stayed in the body for weeks, causing patients to be ultra-sensitive to ordinary light and be unable to leave the house for weeks after treatment.

The introduction of new drugs that leave the body within 48 hours has made the new procedure possible.

Fisher spent 48 hours after her treatment in a darkened room in a private ward of the Royal Free Hospital. "It was a wonderful and quite luxurious rest," she says.

Experts predict that photodynamic therapy could eventually make the non-invasive treatment the norm for some types of breast cancer. In other words, a cure without the need for surgery.

However -- as the treatment is unproven, the women in the trial have had to agree to undergo a full mastectomy afterwards. The trial cannot put the participants at any risk of their cancer returning. The tissue removed during mastectomies will be analyzed check the effects of the photodynamic therapy.

Fisher returned to the hospital to have a full mastectomy, as well as a reconstruction of her left breast. And next week she will embark on chemotherapy and radiotherapy, followed by a course of hormone tablets.

"I may be getting no benefit myself, but to know my contribution might change the experience of breast cancer for women in the future makes it worthwhile," she says.

Click here to learn about our Saint Michael the Archangel conference this Nov 1-3!


---
Copyright 2015 - Distributed by THE CALIFORNIA NETWORK
Pope Francis Prayer Intentions for April 2016
Universal:
Small Farmers: That small farmers may receive a just reward for their precious labor.
Evangelization:
African Christians: That Christians in Africa may give witness to love and faith in Jesus Christ amid political-religious conflicts.
---
---
---

By Marshall Connolly (CALIFORNIA NETWORK)
Are you bored? Is boredom a constant visitor in your life? If so, you could be suffering from overstimulation. Fortunately, the condition is curable. Here's how. LOS ANGELES, CA (California Network) - Most Americans are chronically bored. According to British ... continue reading
---

By Kenya Sinclair (CALIFORNIA NETWORK)
Scientists at the University of Oxford and the Institute for Health Metrics and Evaluation in Seattle estimate 2.2 billion people are at risk of contracting Zika. LOS ANGELES, CA (Catholic Online) - A map published in the journal eLife indicated sections of South ... continue reading
---

By David Drudge (CALIFORNIA NETWORK)
Insurance companies are telling Obama and the American people they must permit them to raise rates substantially, or they will pull out of the Obamacare markets. This is more proof Obamacare is designed to fail. LOS ANGELES, CA (California Network) - Insurance ... continue reading
---

By Kenya Sinclair (CALIFORNIA NETWORK)
Hate mosquitoes? Love living the bug-free life? These crazy sweaty billboards are exactly what you need! LOS ANGELES, CA (Catholic Online) - Billboards have been created to smell like human sweat while simultaneously shooting out carbon dioxide to attract, trap and ... continue reading
---

By Marshall Connolly (CALIFORNIA NETWORK)
Is pornography the new cigarettes? According to some research, the answer is yes, prompting Utah officials to declare pornography a public health crisis. LOS ANGELES, CA (California Network) - In the 1950s, nearly half of all Americans smoked cigarettes. There was ... continue reading
---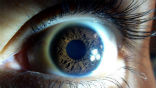 By Marshall Connolly (CALIFORNIA NETWORK)
Imagine one night, you prepare for bed, but you cannot sleep. It's the latest in a spat of insomnia that seems to be worsening. The sleepless nights turn into days, then weeks without sleep. Eventually, you lose the ability to sleep altogether. What's happening and ... continue reading
---

By Kenya Sinclair (CALIFORNIA NETWORK)
The Centers for Disease Control (CDC) confirmed the case of sexually transmitted Zika virus between two men in Dallas, Texas. LOS ANGELES, CA (Catholic Online) - One of the men had traveled to Venezuela, where he was bitten by a Zika=infected mosquito.When he returned ... continue reading
---

By Marshall Connolly (CALIFORNIA NETWORK)
Health insurers are asking permission to raise their rates next year as they warn about the financial stability of Obamacare. Some are threatening to drop out of the Obamacare marketplace because they cannot make money. LOS ANGELES, CA (California Network) - Although ... continue reading
---

By Kenya Sinclair (CALIFORNIA NETWORK)
A common and usually harmless bacteria has resulted in at least 20 deaths in the Midwest. Meanwhile, 57 people have been diagnosed with the bacterial infection, which originated in Illinois and has since traveled to Wisconsin and Michigan. LOS ANGELES, CA (Catholic ... continue reading
---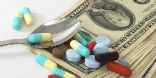 By Marshall Connolly (CALIFORNIA NETWORK)
Spending on prescription drugs is expected to pick up over the next four years according to a report from the health information company, IMH Health Holdings. Americans may spend as much as $640 billion for their medications in 2020. LOS ANGELES, CA (California ... continue reading
---
All Health News