United nations panel paints Apocalyptic scenario from global warming trends
A forthcoming report from the United nations paints a very bleak picture of a world irreparably damaged by climate change. The second of three publications by the U.N.'s Intergovernmental Panel on Climate Change, due for publication at the end of this month, is the most comprehensive investigation into the impact of climate change ever undertaken. According to the report, the warming climate will force mass migration, especially in Asia, increasing the risk of violent conflict.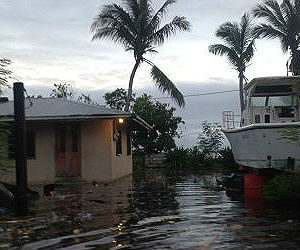 Small-island states and other places highly vulnerable to sea-level rise face major challenges to their territorial integrity.
LOS ANGELES, CA (Catholic Online) - The report predicts that climate change will reduce median crop yields by two percent per decade for the rest of the century. Set against a backdrop of a world in dire need of more food, this will push up malnutrition in children by about a fifth.
 

The warming climate will also take its toll on human health, pushing up the number of intense heat waves and fires and increasing the risk from food and water-borne illnesses.
The United Kingdom's already elevated air pollution is likely to worsen as burning fossil fuels increase ozone levels. Warmer weather will increase the incidence of asthma and hay fever.
A rare grassy coastal habitat unique to Scotland and Ireland is also set to suffer, as are grouse moors in the U.K. and peat lands in Ireland.
By the end of the 21st Century "hundreds of millions of people will be affected by coastal flooding and displaced due to land loss." The majority affected will be in East Asia, Southeast Asia and South Asia.
In addition, rising sea levels mean coastal systems and low-lying areas will increasingly experience submergence, coastal flooding and coastal erosion.
A global mean temperature increase of 2.5 centigrade above pre-industrial levels may lead to global aggregate economic losses of between 0.2 and 2.0 percent, the report warns.
Until mid-century, climate change will impact human health mainly by exacerbating problems that already exist, the report says.
Climate change will lead to increases in ill-health in many regions, with examples including a greater likelihood of injury, disease and death due to more intense heat waves and fires; increased likelihood of under-nutrition; and increased risks from food and water-borne diseases.
Climate change over the 21st century will have a significant impact on forms of migration that compromise human security. Climate change also indirectly increases the risks from violent conflict in the form of civil war, inter-group violence and violent protests by exacerbating well-established drivers of these conflicts such as poverty and economic shocks.
Small-island states and other places highly vulnerable to sea-level rise face major challenges to their territorial integrity. Some "trans-boundary" impacts of climate change, such as changes in sea ice, shared water resources and migration of fish stocks have the potential to increase rivalry among states. 
Even worse, "freshwater-related risks of climate change increase significantly with increasing greenhouse gas emissions," the report reads. It finds that climate change will "reduce renewable surface water and groundwater resources significantly in most dry subtropical regions," exacerbating the competition for water. Terrestrial and freshwater species will also face an increased extinction risk under projected climate change during and beyond the 21st century.
---
Copyright 2016 - Distributed by THE CALIFORNIA NETWORK
Pope Francis Prayer Intentions for SEPTEMBER 2016
Universal:
Centrality of the Human Person: That each may contribute to the common good and to the building of a society that places the human person at the center.
Evangelization:
Mission to Evangelize: That by participating in the Sacraments and meditating on Scripture, Christians may become more aware of their mission to evangelize.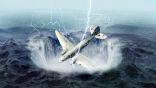 By Marshall Connolly (CALIFORNIA NETWORK)
The mystery of the Bermuda Triangle may have finally been solved. Scientists studying satellite images of the area noticed something bizarre and have made a discovery that could solve the mystery. LOS ANGELES, CA (California Network) - The Bermuda Triangle has been a ... continue reading
---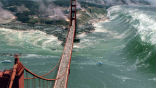 By Marshall Connolly (CALIFORNIA NETWORK)
We just had an earthquake here in California that sent millions of residents dashing for cover. So why isn't the news telling us how large it was? It's because the earthquake wasn't real. Instead, California just held its annual "Shake Out" statewide earthquake drill. ... continue reading
---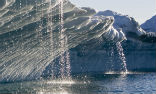 By Marshall Connolly (CALIFORNIA NETWORK)
New models of Earth's gravity reveal that the melting of Greenland's ice sheet is more significant than previously estimated. The ice sheet is melting faster and impacting sea level rise harder than previously estimated. LOS ANGELES, CA (California Network) - A gravity ... continue reading
---

By Marshall Connolly (CALIFORNIA NETWORK)
"This storm will kill you," Florida Gov. Rick Scott is warning people to evacuate ahead of Hurricane Matthew. The storm is now leaving the Bahamas and will strike Florida this evening. It is expected to follow a path up the Florida coast. Haiti, Cuba and the Bahamas ... continue reading
---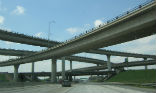 By Marshall Connolly, (California Network)
The elevated risk of the "Big One" in California has subsided, but that doesn't mean Californians should relax. The danger of a major quake in California remains real and experts agree, it is only a matter of time. LOS ANGELES, CA (California Network) - For a seven-day ... continue reading
---

By Marshall Connolly (CALIFORNIA NETWORK)
Hurricane Matthew has become a monster category 5 storm, swirling in the Caribbean, headed for the eastern tip of Cuba. Haiti has been hit, but the full extent of damage is unknown. Some communities in South Carolina have been ordered to evacuate. LOS ANGELES, CA ... continue reading
---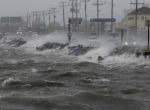 By Marshall Connolly (CALIFORNIA NETWORK)
Tropical storm Matthew has formed in the Caribbean and appears likely to brush the east coast of Florida. The storm is on track to strike most of the islands in the Caribbean. LOS ANGELES, CA (California Network) - Tropical storm Matthew has formed and is taking aim at ... continue reading
---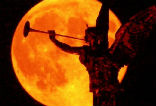 By Marshall Connolly (CALIFORNIA NETWORK)
An event that some say will usher in the apocalypse is about to take place on Friday. A Black Moon will rise on September 30 over North America, and some think it signals the second coming of Jesus Christ. LOS ANGELES, CA (California Network) - A rare Black Moon will ... continue reading
---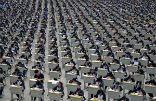 By Marshall Connolly (CALIFORNIA NETWORK)
Global warming is real and getting worse. There is no more credible scientific debate on this issue. However, there is plenty of debate over how we should approach the problem. One professor has offered a provocative solution, stop having children. LOS ANGELES, CA ... continue reading
---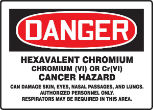 By Marshall Connolly (CALIFORNIA NETWORK)
Every town is Flint. That's the fear following a report on America's water quality. Many cities and towns have such poor, neglected water infrastructure that millions of Americans are already drinking poisonous water. LOS ANGELES, CA (California Network) - Millions of ... continue reading
---
All Green News