Source of Amazon River may be 57 miles longer than previously believed
---
Mantaro River now pinpointed as being the most likely source
Where the might Amazon River originates from has been long a subject for debate. The origin of the world's largest river should be, logically - easy to find. Scientists however have debated where the river begins for at least four centuries. A new study at the University of California, Berkeley, argues for yet another origin.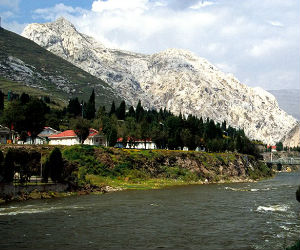 Some geologists argue that the Mantaro River can't be the Amazon's source as it runs dry for five months of the year.
LOS ANGELES, CA (Catholic Online) - At least five Peruvian rivers have been crowned as the source at some point since the 1600s.
Researcher James Contos and his team, using GPS tracking data and satellite imagery have discovered that the Mantaro River is about 10 percent longer than the Apurímac River.
This beautiful Lion's Crest T-shirt can be purchased here --
Mantaro River, which translates to "Great River," runs from northeast to southeast through the Mantaro Valley in the central region of Peru.
During the 1700s, the Marańón River in northern Peru was thought to be the Amazon's source, as the Marańón held the largest volume of flowing water compared to other tributaries flowing into the Amazon.
The Ucayali River, which is a lower extension of the Apurímac River, was thought to be the source for awhile as it had the longest tributary into the Amazon.
In 1971, a National Geographic team established Mismi as the river's source. In 2000, a follow-up National Geographic expedition confirmed Lake Ticlla Cocha at the base of Mismi as the headwaters and the Apurímac as the longest upstream extension of the Amazon River.
Now - the most current study suggests that the Mantaro River in Peru is the source. Researchers claim that the Apurimac River has wrongly been attributed as its source since 1971.
If this is correct, the discovery would add 47 to 57 miles to the length of the Amazon, which currently measures 4,000 miles. Whether scientists accept their results will be based on their definition of a river's source.
The source of the Amazon could be defined as the most distant point in the drainage basin from which surface water ran throughout a given year. It could also be the furthest point from which water could possibly flow to the Atlantic.
Some geologists argue that the Mantaro River can't be the Amazon's source as it runs dry for five months of the year.
According to Juan Valdés, the geographer at National Geographic, flowing water is the important in determining the true source of a river.
Pope Francis calls for your 'prayer and action'...
---
Copyright 2018 - Distributed by THE CALIFORNIA NETWORK
Pope Francis Prayer Intentions for July 2018
Priests and their Pastoral Ministry.
That priests, who experience fatigue and loneliness in their pastoral work, may find help and comfort in their intimacy with the Lord and in their friendship with their brother priests.
---
---

In a viral video, a man is seen taunting a bison in Yellowstone National Park. The behavior is both unacceptable and dangerous and serves ... continue reading
---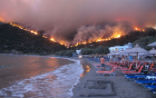 An epic heatwave is gripping the northern hemisphere, shattering records, exacerbating fires, and killing people. This heatwave is ... continue reading
---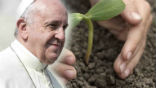 A startling new statistic reveals we are consuming the Earth's resources much faster than nature can restock them. Such rampant consumption ... continue reading
---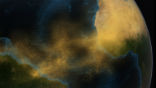 A massive dust storm has blown out of the Sahara and is blanketing Earth from Turkey to Texas. LOS ANGELES, CA (California Network) - A ... continue reading
---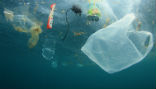 A new study has found that ninety percent of the plastic waste in the oceans comes from ten rivers, all in Asia and Africa. LOS ... continue reading
---