The Ten Greatest Movies - never made!
---
Many films begin preproduction but never finish - here are some intriguing prospects
In the world of Hollywood - a designation that applies to all aspects of filmmaking, and not just that most unglamorous stretch of suburb in California - many films go into preproduction and are then abandoned. This is what is known in showbiz as "turnaround" - that is, the movie is dead before it's begun. On the shelves of many studios are some enticing titles that were not to be. Here are the top ten -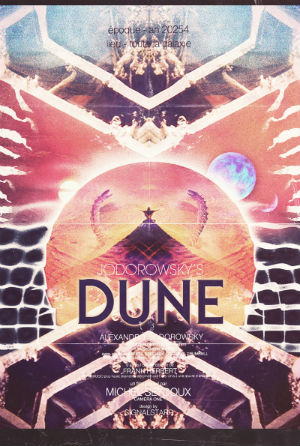 Most everyone agrees that Jodorowsky couldn't have done any worse than fellow cinematic visionary David Lynch, who delivered a stillborn, bloated version of the space epic "Dune" in 1984.
LOS ANGELES, CA (Catholic Online) - Topping the list is the adaptation of Frank Herbert's science-fiction classic "Dune" by Mexican visionary Alejandro Jodorowsky. Gathering top-grade artistic talent in 1975, Jodorowsky assembled a series of stunning pre-production sketches that intimidated producers with the sheer cost of bringing his vision to cinematic life. The story behind the proposed film is the subject of the new documentary, Jodorowsky's Dune, now playing in theaters. Most everyone agrees that Jodorowsky couldn't have done any worse than fellow cinematic visionary David Lynch, who delivered a stillborn, bloated version of the space epic in 1984.
Another benighted film project that gathered a lot of steam was a sequel to the 1939 Civil War film classic, Gone with the Wind! In 1975, author Margaret Mitchell's brother authorized a sequel to be jointly produced by MGM and Universal Studios on a budget of $12 million. It was not to be - although the literary "sequel," "Scarlet," was turned into a TV miniseries in 1994.
No child need ever go to bed hungry -- go here!
Orson Welles, a genius whose film career was marked with a long series of thwarted and uncompleted movie projects, strived to bring Joseph Conrad's classic novel "Heart of Darkness" to the screen in the 1940s. Preproduction costs soared, and the film was scrapped. The world would have to wait until 1979 for Francis Ford Coppola's Apocalypse Now in order to see Conrad's novel updated to the Vietnam Era. Other projects begun but never finished by Welles include adaptations of "Don Quixote," "The Merchant of Venice" and "The Other Side of the Wind" - four, five and six on our list.
Yet another genius, Stanley Kubrick began work on an adaptation of "The Aryan Papers," about a Jewish family forced to flee Poland with the invasion of the Nazis. Kubrick died in 1999 after finishing Eyes Wide Shut, but test footage from "The Aryan Papers" was on display at a recent exhibition of his film work hosted at the Los Angeles Museum of Art last year.
Dutch director Paul Verhoeven - the maker of great films such as great films such as Robocop (1987) and not so great films such as Showgirls (1995) began a historical epic entitled "The Crusades," with a $150 million budget and Arnold Schwarzenegger as its star. Again, it was not to be - but with the both the recent fortunes of Schwarzenegger and Verhoeven illustrate, maybe it's a good thing.
The world's most famous film director Alfred Hitchcock would know the sting of scrapped projects. Viewing Antonioni's Blow-Up (1966), Hitchcock asked novelist Howard Fast to sketch a treatment about a gay, deformed serial killer. Hitchcock then composed a shot list with over 450 camera positions and shot an hour's worth of experimental color tests. However, MCA/Universal Studios were disgusted by the script and immediately cancelled the project. 
These incomplete projects are full of what could have been - but as anyone knows, how a film ultimately turns out is one of conjecture. Many movies began with the best intentions often fail. Our tenth never started feature, is one probably no one was eager to see - a sequel to the John Travolta Scientology sci-fi disaster, Battlefield Earth 2!      
---
Copyright 2018 - Distributed by THE CALIFORNIA NETWORK
Pope Francis Prayer Intentions for APRIL 2018
For those who have Responsibility in Economic Matters.
That economists may have the courage to reject any economy of exclusion and know how to open new paths.
---
---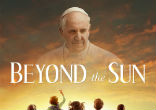 Inspirational Family Movie BEYOND THE SUN, from Andrea Iervolino and Monika Bacardi's AMBI Media Group and Featuring a Special Appearance ... continue reading
---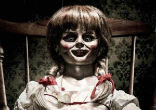 What children read, what they see on the screen, can inspire them toward greater faithfulness. Conversely, Father Robert warns, it can lead ... continue reading
---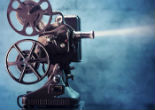 Ever felt like there is nothing worthwhile to watch? You might want to check out the Vatican's list of 'Some Important Films'.In 1995, Pope ... continue reading
---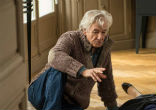 Desperate to remain relevant and make money, the movie industry is preparing to release a smutty film about lesbian nuns with mystical ... continue reading
---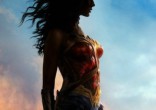 This summer some pretty amazing movies are going to hit theaters, so which ones are YOU excited about? LOS ANGELES, CA (Catholic Online) - ... continue reading
---