Subjective list: The 10 best zombie films of all time
---
Living dead taking movie theaters by storm with Brad Pitt's 'World War Z'
The shambling undead speaks to modern movie audiences in the 21st century. A horror film scholar, your humble writer has even played one of the resurrected dead in the B-movie Zombie Farm. With Brad Pitt's "World War Z" opening up in theaters nationwide, it's time to look back at the 10 Best Zombie Movies of all time, a highly subjective list by yours truly -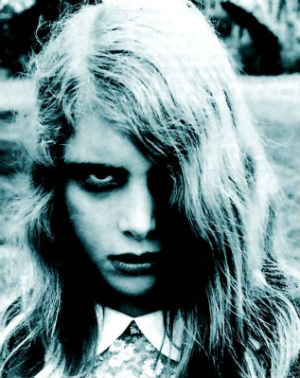 Kyra Schon, who played the little girl zombie in the original "Night of the Living Dead" was reportedly hailed as one of Pop Artist Andy Warhol's all-time favorite screen performances. Schon told this writer she had always wanted to meet the late Warhol, as both were from Pittsburgh.
1. "White Zombie" (1932) No, this wasn't Rob Zombie's first rock band. It's a creaky old chiller starring horror icon Bela Lugosi, who play Murder Legrande, a Haitian slave owner who recycles the local dead for free labor. Hopelessly dated, "White Zombie" still has some classic scenes, as when a zombie falls into a sugar pit while his fellow undead employees keep grinding away. 
2. "I Walked With A Zombie" (1943) Described as "Jane Eyre in the West Indies," this subtle - but still effective spooker from producer Val Lewton has a wife investigating some odd goings-on at her husband's island plantation. Her walk through the jungle undergrowth to the sound of voodoo drums is a classic!  
3. "Night of the Living Dead" (1968) Director George A. Romero wrenches the walking dead away from folklore and thrusts it squarely in Vietnam War-era America. Survivors take shelter in a farmhouse and none of them gets along, as Americans are SUPPOSED to do in the case of an emergency. All but one wound up as zombie chow, and he gets nailed by a redneck posse.
4. "Dawn of the Dead) (1978) Ten years later, the Vietnam War is but a bad memory and the nation is disco-ing down. Director George A. Romero's solution for his sequel is place the zombie siege inside a multi-leveled shopping mall, taking deadly aim at our national consumerism. Funny and bleak, this one features some survivors ..
5. "Return of the Living Dead" (1985) Zombies get an Eighties makeover with punk rockers and a chilling conclusion wrought by Ronald Reagan Cold War era politics. A motley collection of survivors undergo an undead uprising in a graveyard. While played mostly for laughs, this one has a definite sting in its tail.
6. "Pet Sematary" (1989) Stephen King comes up with a variation of the "Monkey's Paw" theme. When our loved ones die, do they deserve to remain dead with dignity, or do we resurrect them for purely selfish reasons? A farmer in Maine using the old Indian burial grounds of the title finds out the hard way.
7. "Zombie" (1979) Italian director Lucio Fulci always stocked all his horror features with rotting, ill-mannered cadavers. This one is mostly a series of great gore scenes and atmospheric shots, and really, who needs much more? The zombie with worms crawling in an empty eye socket is still a favorite among tattoo artists.
8. "Zeder, aka Revenge of the Dead" (1983) Another Italian zombie film, but one of much subtlety. A couple on vacation learn of "K-zones," areas that are able to resurrect the recently deceased. "Zeder" has only one zombie, but when he appears towards the end of the film - it's a doozy.
9. "Shaun of the Dead" (2004) This witty British comedy examines themes implicit in the films of George A. Romero - what separates the dead from the living? A retail clerk decides to romantically pursue a young girl despite a brewing zombie apocalypse.
10. Choose your favorite. The list I have compiled has purposefully ignored films in which people become zombie-like due to plague or infestation, as in "Rec" or "28 Days Later" to concentrate on classical, back-from-the-dead-and hating-it zombies. See you at the movies.
---
Copyright 2018 - Distributed by THE CALIFORNIA NETWORK
Pope Francis Prayer Intentions for APRIL 2018
For those who have Responsibility in Economic Matters.
That economists may have the courage to reject any economy of exclusion and know how to open new paths.
---
---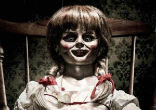 What children read, what they see on the screen, can inspire them toward greater faithfulness. Conversely, Father Robert warns, it can lead ... continue reading
---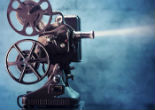 Ever felt like there is nothing worthwhile to watch? You might want to check out the Vatican's list of 'Some Important Films'.In 1995, Pope ... continue reading
---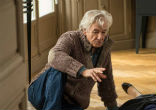 Desperate to remain relevant and make money, the movie industry is preparing to release a smutty film about lesbian nuns with mystical ... continue reading
---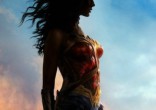 This summer some pretty amazing movies are going to hit theaters, so which ones are YOU excited about? LOS ANGELES, CA (Catholic Online) - ... continue reading
---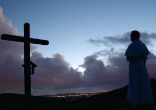 From the Norbertines of St. Michael's Abbey and Chuck Kinnane, director of The Human Experience, Child 31, and Generation Hope, comes a new ... continue reading
---