Comedian Bob Newhart Cancels Speaking Engagement with Legatus under Pressure
---
Legatus is faithful to the teaching of the Catholic Church on MarriagequivalencyLegatus Summit takes stand against homosexual equivalency
Longtime TV comedian Bob Newhart has bowed out of appearing at the Legatus Summit due to the organizations fidelity to Catholic Church teaching on marriage as existing solely between one man and one woman and opposition to homosexual acts. Homosexual activists alerted Newhart to the Legatus position defending marriage as existing only between one man and one woman.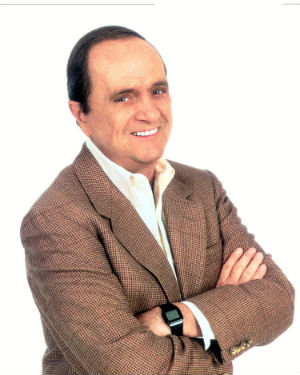 A lifelong Catholic, actor Bob Newhart faced pressure from Homosexual activist groups to cancel.
LOS ANGELES, CA (Catholic Online) - Legatus, a faithful Catholic organization of Chief Executives, was founded by former Domino's Pizza CEO, Thomas Monaghan. Membership is only available to top level executives who are faithful Catholics.
The official publication of the group, Legatus magazine, in their November 1, 2012, listed five "non-negotiables" for voters. Supporting the redefinition of marriage to include homosexual or lesbian couples was one of the five listed items. The article asked Catholics to inform their voting by the truth as clearly taught by the natural moral Law on the nature of marriage, the dignity of all human life and other key Social Doctrines of the catholic Church and to vot" for those who promote policies in keeping with moral law."
A lifelong Catholic, actor Bob Newhart has a history of working with homosexual people and story lines which include homosexual and lesbian matters. One example is that "The Bob Newhart Show" featured an episode in 1976 with an openly gay character.Newhart also was in the film "In & Out," in which he played a principal dealing with the coming out (openly declaring himself to be homosexual) of one of his teachers, played by Kevin Kline. Most recently, Newhart won an Emmy Award for his guest appearances on "Big Bang Theory," opposite of openly gay actor, Jim Parsons.
The Catholic Church respects all men and women, including those who have same sex attraction or even self identify as homosexual or lesbian. However, the Catholic Church also makes clear that homosexual activity is morally disordered and that all sexual activity outside of marriage is immoral. Newhart certainly knows the teaching of his own church. He was pressured by homosexual activists to withdraw from the speaking engagement.
Two petitions from homosexual activist groups which seek to compel the State and Federal Government to require all Americans to recognize a moral and legal equivalency between homosexual and lesbian relationships and marriage or face the police power of the State, asked Newhart to reconsider his speaking engagement with Legatus. One, created by Faithful America, received 17,000 signatures calling on Newhart to cancel his Legatus commitment. 
"Newhart is merely siding with the majority of fair-minded Americans who do not support the anti-LGBT agenda of organizations like Legatus," said Rich Ferraro, Vice President of Communications at GLAAD. "These groups constantly struggle to find high-profile people of faith to speak at their events, but at a time when more and more people of faith are accepting of LGBT people, they will continue to be left to choose between increasingly fringe figures."
Of course, GLAAD is one of the largest promoters of the Homosexual equivalency agenda and openly opposes the Catholic Church in its unchangeable teaching on the immorality of homosexual practice.
Legatus is a Catholic organization which embraces the teaching of the Magisterium of the Catholic Church. It is clear in its own self identification on its website: " In the love of our Lord Jesus Christ, His Church and His Vicar on earth, Legatus is an international organization of practicing Catholic laymen and laywomen, comprised of CEOs, Presidents, Managing Partners and Business Owners, with their spouses, from the business community and professional enterprises. They state that their mission is "to study, live and spread the Catholic faith in our business, professional and personal lives."
The position of the Catholic Church on the nature of marriage as only possible between one man and one women, intended for life and formative of family, is crystal clear. The Congregation for the Doctrine of the Faith of the Catholic Church explained in 2003.
"The Church's teaching on marriage and on the complementarity of the sexes reiterates a truth that is evident to right reason and recognized as such by all the major cultures of the world. Marriage is not just any relationship between human beings. It was established by the Creator with its own nature, essential properties and purpose."
"No ideology can erase from the human spirit the certainty that marriage exists solely between a man and a woman, who by mutual personal gift, proper and exclusive to themselves, tend toward the communion of their persons. In this way, they mutually perfect each other, in order to cooperate with God in the procreation and upbringing of new human lives."
This latest pressure asserted against Bob Newhart is a part of a growing pressure being placed on people to accept the position asserted by a small activist segment of the homosexual community or face the consequences. That approach is a growing threat to authentic freedom.
---
Copyright 2018 - Distributed by THE CALIFORNIA NETWORK
Pope Francis Prayer Intentions for APRIL 2018
For those who have Responsibility in Economic Matters.
That economists may have the courage to reject any economy of exclusion and know how to open new paths.
---
---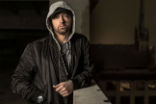 After an abortion,men and women can experience deep feelings of sadness and emptiness, suicidal thoughts, dreams of the aborted child, ... continue reading
---

You may have seen them online, in a novelty store, on even in a friend's home. They look like candles dedicated to the Catholic saints, but ... continue reading
---

Family man, comedian and filmmaker, Jerry Lewis died on Sunday at his home in Las Vegas, surrounded by loved ones. He was 91. LOS ANGELES, ... continue reading
---

Kim Kardashian may be one of the most famous American celebrities, and she is worth a fortune. That's why it's baffling she would desecrate ... continue reading
---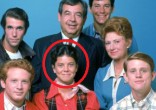 Erin Moran, the beautiful actress best known for her role as Joanie Cunningham in "Happy Days" has passed away at only 56-years-old. LOS ... continue reading
---