FRIDAY HOMILY: Remaining Faithful in a Culture of Death
---
Lessons from the LIfe of John the Baptist
The story of John the Baptist's beheading made for great cinema when Hollywood told the story of Christ. Usually the focal point is not his execution but the dance of Salome that led Herod Antipas to call for the prophet's demise. Even St. Mark, not known for going into great detail in his gospel, told the story with a lot of the particulars.While the ministry of St. John was cut shorter than what would have been expected, we can learn a great deal from what he did accomplish.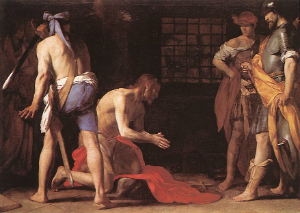 WASHINGTON, DC (Catholic Online) - Today's gospel from Mark 6:14-29 is downright depressing. There are no miracles, alleluias or eternal words of life. It tells a story of intrigue, conspiracy, sensuality and murder. There is nothing of joy here but it does set the stage for the future of Jesus' ministry.
This account involves a Jewish king named Herod Antipas, one of his wives, Herodias, with whom he is technically not married and her daughter, Salome. Not only was Herodias the wife of Herod's brother, Philip but also the niece of another brother, Aristobulus.
The section references the impact of Jesus' ministry but is centered on the retelling of the execution of John the Baptist. Many thought that what Christ was doing came about through the resurrection of the prophet.
Herod Antipas was a wicked King. He was not much of a leader and not his father's first choice either. Herod the Great, had already chosen the two sons of his favorite wife Miriam, Aristobulus and Alexander, to be his successor. Unfortunately, due to their treachery, he had them executed.
His oldest son, Antipater II (named after Herod's grandfather) was his next choice. He, however, was accused of attempting to poison his father and later executed.
As Caesar Augustus said of Herod the Great, "It is better to be Herod's pig than his son."
Following the death of his father, Herod the Great, the kingdom was divided with a portion going to Antipas' full brother Archelaus, part to his half-brother, Herod Philip II, while he received a section, including Galilee and Perea. So none were actually Kings; they were called Tetrarchs. Archelaus, in fact, proved to be such a bad leader that he was removed after only a few years and replace under direct Roman rule.
To add to the intrigue, Antipas "married" Herodias. Not only was she the wife of his still-living brother, Herod Philip I, who was living in Rome, but also the daughter of another brother, Aristobulus, who, as you may remember, was executed by his father.  This marriage was a huge scandal as well against Jewish law and the reason John the Baptist was so vocal in his criticism.
Now, John the Baptist had been arrested not long after the baptism of our Lord. It was Herod Antipas who had him arrested, since the prophet had condemned ruler to his face for marrying Herodias. As for Herodias, she wanted John dead. Her daughter, Salome, by the way, was married to the other Tetrarch - her uncle - Philip II.
Your head may be spinning by now. As you can see this makes for an amazing soap opera and our text for today involves a flashback to the actual execution of the Baptist.
The story of John's beheading made for great cinema when Hollywood told the story of Christ. Usually the focal point is not his execution but the dance of Salome that led Herod Antipas to call for the prophet's demise. Even St. Mark, not known for going into great detail in his gospel, told the story with a lot of the particulars.
As Mark tells it, Herod had a strange attraction to the message of John and listened to him gladly. He was also afraid to put the man to death since he had so many followers.
Then came his infamous birthday party where Salome danced for him and, in a euphoric state, was offered anything she wanted by the ruler. The king was remorseful for this impetuous act but, afraid of losing face in front of his guests, gave her what she wanted.
Her choice - or more accurately her mother's choice - was the Baptist's head, which she received immediately.
As one commentator put it, "Some days it just doesn't pay to be a preacher."
While the ministry of St. John the Baptist was cut shorter than what would have been expected, we can learn a great deal from what he did accomplish.
1. He told the truth
While we may never be faced with ultimate sacrifice of offering our lives up for Christ, the question remains of what we would be willing to endure. Would we risk ridicule, misunderstanding, loss of popularity or even the loss of friends simply for speaking the truth?
Today's society is filled with modern Herod's and Herodias' in all areas of moral violation. The sexual revolution during the age of modernity has not only led to hedonistic practices and perversion but quick fixes to promiscuity through contraception and abortion.
This same attitude is also found across almost all areas of our moral code for life, family, freedom, solidarity with the poor. Business practices, relationships of all kinds and the very way we view humanity are all up for grabs.
A Protestant theologian and pastor, Francis Schaeffer, forecast this attitude several decades ago, calling it a move toward "personal peace and affluence." Personal peace was not simply a matter of being at peace with others. He stated that this described a mindset where one was so eager to live without any controversy, trials or inconveniences that they would be willing to give up their convictions to do so.
We can see the outworking of personal peace most graphically in the realm of life, where children, the infirm and the elderly can be seen as an interruption to that peace.
Affluence, he would offer, would be the goal of life and the motive for achievement. Our existence, then, is more about accumulating stuff than living by principles. In my limited lifetime I have seen this mindset take over.
People are also more obsessed with being upwardly mobile. One no longer lives in a house for life. They move upward to newer and better homes, buy better cars and continuously accumulate an excess of material goods. No wonder storage units are now big business.
It is in this world of personal peace and affluence that we are called to take the message of the Gospel. While this message is good news regarding our redemption from sin, a called to holiness and the hope of eternal life, for many this message is an affront to everything they embrace.
We are challenging the current of modern social thinking. As the Second Vatican Council stated in "Gaudium et spes," the "Pastoral Constitution on the Church in the Modern World," The Church has always had the duty of scrutinizing the signs of the times and of interpreting them in the light of the Gospel. Thus, in language intelligible to each generation, she can respond to the perennial questions which men ask about this present life and the life to come, and about the relationship of the one to the other.
The Council, even back in the early sixties, saw the changes that society was experiencing. They wrote, A change in attitudes and in human structures frequently calls accepted values into question, especially among young people, who have grown impatient on more than one occasion, and indeed become rebels in their distress.
This means we truly have our work cut out for us and must be prepared for challenges, misunderstanding and even hostility from some to the message of hope we are bringing to the world. Like John the Baptist, we are constrained to tell the truth when talking to the world.
I heard of a missionary to China who described the Gospel this way, "God loves you just the way you are. And God loves you too much to let you stay that way."
2. He fulfilled his calling
John knew what he was called to do. He was the voice announcing the coming of the Messiah and a new Kingdom that was literally at hand. At the time of Jesus' baptism, he also knew that, from that moment on, he must decrease and the Lord must increase.
While in prison and certainly expecting death at some point John's calling was ultimately fulfilled.
In our Catholic world we hear the term "vocation" used a lot. The word, which means "calling," particularly is used with regard to ordained ministry and/or religious life. With this in mind, however, a broader definition is equally important, where each of us can discern our call to various aspects of life both inside and outside the Church.
While each of us is called to love, serve and establish an on-going personal relationship with God, this initial call can take several different directions. There are some called, as we said earlier, to live out this relationship as a priest, as a brother or a sister.
There are others who are also called to express their commitment as a single, married and as a parent. Their vocation can also include the work that they do or the career path they have chosen.
The key is to see life as a "yes" to vocation, whatever that may be. We are not to live having our faith as a simple compartment or category. As St. Paul writes in his letter to the Romans, "I beseech you therefore, brethren, by the mercies of God, to present your bodies as a living sacrifice, holy and acceptable to God, which is your spiritual worship." (Rom. 12:1)
To many in our current world, which is so oriented to materialism and power, the idea of looking for a calling seems somewhat naďve and old-fashioned. Society often lauds the one who has found "success" at the expense of others, including his family or his own well-being. Our understanding of vocation, however, is an acknowledgement that we are, as the psalmist declared, "fearfully and wonderfully made.
When we say yes to vocation, we are saying yes to the One who created us to live in a unique relationship with him. As Pope Benedict said during his visit to the United States, "The discernment of a vocation is above all the fruit of an intimate dialogue between the Lord and his disciples."
I still vividly remember a scene from a movie I saw many years ago, "Chariots of Fire." This was the story of the 1924 Olympian, Eric Liddell, who put his faith in God ahead of his commitment to athletics. Liddell was from Scotland and was an exceptional runner, easily making the British Olympic team.
The son of missionaries to China, Eric also had prepared for this same work and was expected to return to the mission field. His time overseas was delayed, however, by his amazing feats in track and field. In this one scene from the movie, his sister, Jennie, was objecting to his involvement in sports and challenging him to remember his call to missions.
His response was priceless. Recalling it in my words, he said, "I believe God made me for a purpose, but he also made me fast. And when I run I feel His pleasure."
3. He expressed fortitude
Another aspect that was exhibited in the life of John the Baptist was fortitude. Fortitude is defined having strength as well as endurance in a difficult situation.
St. Thomas Aquinas says that this virtue basically can be witnessed in two types of acts. First, we exhibit fortitude when we do good without faltering even if there are trials and troubles. We also display this virtue when we resist evil without becoming downhearted.
With the Baptist we see both.
We may not be called upon to offer up our lives as a martyr for the truth, but all of us are called to be steadfast about our faith in the midst of trials.
Over the last several days we have celebrated the feasts of several martyrs. Two women, Saints Agatha and Cecilia both offered up their lives during times of persecution in the early Church rather than abandon their faith.
Legend has it that Agatha was imprisoned by one of her suitors, who was angry that she was committed to remaining a virgin for the Lord. He had her placed in a brothel in order for her virtue to be compromised. She remained steadfast.
Cecilia converted many souls to Christ and was condemned to death for her faithful ministry. They were unsuccessful at suffocating her in a steam bath and even beheading her. After three attempts, she finally bled to death after three days.
St. Paul Miki and companions, another recent feast, remembers the fortitude of missionaries to Japan and Japanese Christians during a time of persecution at the end of the 16th century. These steadfast martyrs were marched 600 miles to the place of their execution where they were crucified. All the while they cried out in pray and encouragement to those watching, that they should become Christians. They also forgave their captors.
It doesn't take martyrdom, however, to build the virtue of fortitude. Like all other virtues, it can be build up in us.
It can come by exercising our ministry for Christ during times of inconvenience or controversy. It can also come as we remain strong and steadfast during times of testing.
Many years ago while serving as a bishop in the one of the Anglican jurisdictions, I was holding a seminar for clergy in the Philippines on one of the middle islands. A young priest was present who had walked a long way to get there, taking almost an entire day hiking the volcanic mountains to get there. He told me that his father had just died, but on his deathbed made his son promise he would still attend the clergy training.
After his father passed away, he did just that, taking to the trails for the long trek to the city where we were staying. I was so taken back by this young man's fortitude, convicted of the times when I complained about being inconvenienced in ministry.
As I said at the beginning, this section of Scripture is not particularly joyful or uplifting in the traditional sense. It does, however, challenge us to live our lives to the fullest for Christ no matter what.
Almost 2,000 years later no one thinks of Herod any longer yet John the Baptist's legacy remains strong and vital. His life, although it was cut short, counted for something. He was the voice crying in the wilderness. As the forerunner of Christ, he opened the way and the work of the savior began.
When I lived in Michigan many years ago, I met a man named Jim Vander Horst who had opened a series of fast food restaurants called Chicken Coop. He and his wife were very committed to Christ. Every bag of chicken that left their restaurants had a phrase printed at the top, reminding customers of their potential place in the Kingdom of God. The phrase was, "Only one life twill soon be past, only what's done for Christ will last."
-----
 
Father Randy Sly is the Associate Editor of Catholic Online and a priest with the Personal Ordinariate of the Chair of St. Peter (http://usordinariate.org) established by the Holy Father, Pope Benedict XVI, through the Apostolic Constitution "Anglicanorum Coetibus." He is currently the chaplain of the St. John Fisher Ordinariate Community, a priest in residence at Our Lady of Hope Catholic Church and Director of Pro-Life Activities for the Ordinariate.
---
Copyright 2018 - Distributed by THE CALIFORNIA NETWORK
Pope Francis Prayer Intentions for APRIL 2018
For those who have Responsibility in Economic Matters.
That economists may have the courage to reject any economy of exclusion and know how to open new paths.
---
---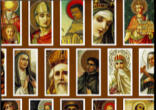 Calling the saints to mind inspires, or rather arouses in us, above all else, a longing to enjoy their company, so desirable in itself. We ... continue reading
---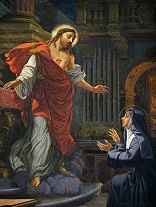 The heart is the center of a person, the place from which he/she makes the choices which will affect the world within them and around them. ... continue reading
---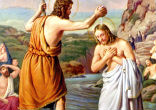 The consideration of Jesus' baptism, gives us an opportunity to remember our own baptism. If you do not know the date of your own ... continue reading
---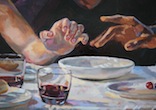 I gave my back to those who beat me, my cheeks to those who plucked my beard; My face I did not shield from buffets and spitting. HYTHE, ... continue reading
---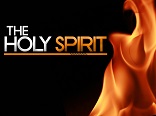 The Spirit makes one man a teacher of divine truth, inspires another to prophesy, gives another the power of casting out devils, enables ... continue reading
---