MONDAY HOMILY: Follow Me
---
We now return to Ordinary Time where each day we contemplate the public ministry of Jesus.
The Lord's mission to humanity begins with a simple invitation, and a personal response.  "The kingdom of God is at hand; repent, and believe in the gospel" (Mark 1:15).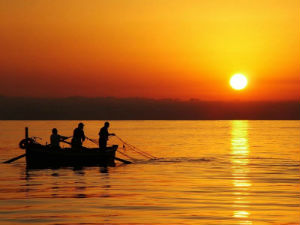 style="margin: 0px; font: 14px Times New Roman; text-align: justify;">SUGAR LAND, TX (Catholic Online).  "Jesus said to them, 'Follow me and I will make you become fishers of men.'  And immediately they left their nets and followed him" (Mark 1:17-18).
There is something reassuring in knowing that Jesus wanted to associate others with him in the work of proclaiming the Gospel.  The Lord was not to undertake his public ministry alone.  "From the very beginning, Jesus associated his disciples with his own life, revealed the mystery of the Kingdom to them, and gave them a share in his mission, joy, and sufferings" (Catechism of the Catholic Church, no. 787).
The Lord's mission to humanity begins with a simple invitation, and with a personal response.  Jesus proclaims the central message of the Good News of salvation with clarity and directness: "the kingdom of God is at hand; repent, and believe in the gospel" (Mark 1:15).  Not a merely theoretical proposition, these words are a call to faith and personal conversion. The future apostles were among the first to hear this invitation.  
The Gospel according to St. Mark presents the calling of the first apostles in a way that is straightforward and direct.  That is St. Mark's style.  Jesus speaks, the apostles respond. We must turn to the other Gospels to learn the details of this episode.
According to St. Luke, Jesus encounters Peter by the lakeshore, washing his nets after a long night of fishing.  The Lord commandeers Peter's boat and with Peter at the helm, puts out a little way from the shore.  "He sat down," St. Luke says, "and taught the people from the boat" (Luke 5:3).
Jesus uses Simon's boat in this way because a large crowd was present.  St. Luke says "the people pressed upon him to hear the word of God" (Luke 5:1).  By putting out "a little from the land" (Luke 5:3), Jesus was able to use the boat as a lectern, his voice bouncing and reflecting off the water, making it easier for the assembly to hear his voice.
The Gospels do not preserve the words that Jesus used on that occasion.  We do know that after speaking, Jesus turns to Simon and Andrew, and later to James and John, and says, "Follow me" (Mark 1:17).  Their lives would never be the same.
There are a number of interesting characteristics about this encounter.
First, Jesus does the choosing.  None of the future apostles propose themselves to Christ.  They do not volunteer.  They do not meet in advance and plot a strategy that will call the Lord's attention to them.  There are no secret alliances, behind-the-scenes maneuvers, or political posturing.  Jesus choosing the men that he wants to choose.  He does not give reasons for his particular selections.  The Lord's call is an expression of his divine will.
Second, Jesus chooses ordinary men.  Asking a group of fishermen to be one's disciples does not look like a successful plan.  One would think that as an emerging Jewish leader, Jesus would have included members of the Sanhedrin, Pharisees, or teachers of the Law among his first disciples.  It would have been pragmatic to select a few people who had political or social influence.  Jesus did none of those things.  
Instead, he sought people who were laborers, honest and unsophisticated.  Jesus "seeks co-workers. among people used to hard work, people for whom life is a struggle and whose life-style is plain" (Navarre Bible, Commentary on the Gospel of St. Mark [Mark 1:16-20], p. 202)."  During the Last Supper the Lord would remind his apostles, "You did not choose me, but I chose you and appointed you that you should go and bear fruit" (John 15:16).
Finally, Jesus does not ask the apostles' permission.  When Jesus says, "Follow me," he is issuing a command. This is not a suggestion, but an imperative.  In response, the Lord expects a whole-hearted surrender, without compromise.  And that's exactly what the apostles give him.
"And immediately they left their nets and followed him" (Mark 1:18).  There is no wavering, doubt, or even discussion.  Simon and Andrew do not weigh their options or calculate the possibilities of saying, "yes" vs. saying, "no."  The call of the Lord was simple and direct.  The response of the apostles was equally uncomplicated.  "Immediately."
In preparing children for their first confession, we spend time helping them to examine their consciences.  When we review the fourth commandment, "Honor your father and your mother," I ask the children to ask themselves, "When my parents tell me to do something, do I always do it the first time they tell me, or do I make them repeat it over and over?"  Obeying the first time, as opposed to the second, fourth, or hundredth time, is a way of living the fourth commandment generously and without reservation.
God wants us to respond to him in the same way.  What must it have taken the apostles to drop their nets, symbolic of leaving their whole lives behind, in order to follow the Lord?  They must have been men of great generosity and detachment.  Generous, because they had great love for God.  Detached, because they would not allow material things, even good things, to come between themselves and their Lord.
That sort of detachment is essential for the Christian life.  It is so easy to have unhealthy attachments to material goods, comfort, even our own opinions and preferences.  The Gospels contain several accounts of individuals who wanted to follow Christ, but who put conditions on their discipleship (see Luke 9:57-62; Mt 19:16-23).  We want to live a discipleship without conditions, without boundaries;  a wholehearted surrender to the love and mercy of God.
"Christian detachment has nothing to do with disdain for material goods. Rather it has to do with making that counsel of Our Lord's a reality in our own lives: Seek first his kingdom and righteousness, and all these things shall be yours as well [Matthew 6:33].  We will discover that the more we struggle to detach ourselves completely from things, the greater will be our capacity to love others and to appreciate the goodness and beauty of creation" (Francis Fernandez, In Conversation with God, vol. 3, p. 107).
We take comfort in knowing, without a doubt, that the Lord has called us as well.  From the moment of our baptism, we have embarked on the path of Christian discipleship.  Occasionally we have strayed from the right road.  Sometimes we have fallen.  At other times, we have moved forward steadfastly, trusting in the grace of God to guide us.
May the Lord renew in our hearts the desire to leave everything behind and follow him.
Fr. Stephen B. Reynolds is pastor of St. Theresa Catholic Church in Sugar Land, TX, a suburb of Houston.  You may visit the parish website at: www.SugarLandCatholic.com.
---
Copyright 2018 - Distributed by THE CALIFORNIA NETWORK
Pope Francis Prayer Intentions for APRIL 2018
For those who have Responsibility in Economic Matters.
That economists may have the courage to reject any economy of exclusion and know how to open new paths.
---
---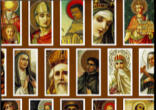 Calling the saints to mind inspires, or rather arouses in us, above all else, a longing to enjoy their company, so desirable in itself. We ... continue reading
---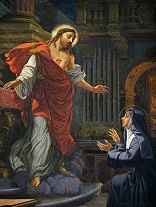 The heart is the center of a person, the place from which he/she makes the choices which will affect the world within them and around them. ... continue reading
---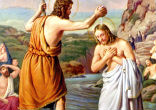 The consideration of Jesus' baptism, gives us an opportunity to remember our own baptism. If you do not know the date of your own ... continue reading
---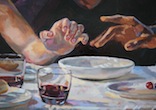 I gave my back to those who beat me, my cheeks to those who plucked my beard; My face I did not shield from buffets and spitting. HYTHE, ... continue reading
---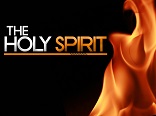 The Spirit makes one man a teacher of divine truth, inspires another to prophesy, gives another the power of casting out devils, enables ... continue reading
---