SUNDAY HOMILY: The Happy Priest - Are You Ready?
---
How can there even be a society if no one can see reality for what it is?  How can there be a society if no one wants to be told what reality really is?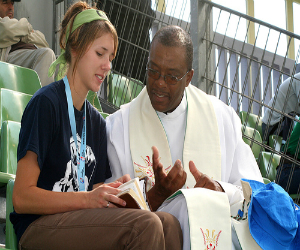 CORPUS CHRISTI, TX (Catholic Online) - The first Sunday of Advent marks the beginning of a new liturgical year. 
Since we are about to celebrate Christmas, we would suppose that the new liturgical year would begin chronologically with a reflection on the Incarnation.  However, that is not the case.
The reason why the liturgical year ends and begins with the same theme is clear: if we have already embraced Jesus in his first coming, we will have no fear of his second coming. 
As the world around us prepares for Christmas with an ever increasing emphasis on material things, the Church directs our gaze toward the spiritual.
The liturgical calendar begins differently from the secular calendar precisely because the Church, while in the world, is not of the world. 
Advent challenges us to focus on our personal relationship with Jesus Christ, not on the external celebrations.  The external celebrations should be seen as a visible manifestation of our joy of being disciples of Jesus Christ.
"Finally, brethren, we beseech and exhort you in the Lord Jesus, that as you learned from us how you ought to live and to please God, just as you are doing, you do so more and more" (Thessalonians 4: 1-2).
Advent helps us examine the condition of our soul. How am I living as a disciple of Jesus Christ?
"But take heed to yourselves lest your hearts be weighed down with dissipation and drunkenness and cares of this life, and that day come upon you suddenly like a snare; for it will come upon all who dwell upon the face of the whole earth.  But watch at all times, praying that you may have strength to escape all these things that will take place, and to stand before the Son of man" (Luke 21: 34-36). 
As disciples of the Lord we have so many ways to become distracted and loose our focus. 
Our entire culture is immersed in what Pope Benedict has called "the dictatorship of relativism."
Living in our society today is like being at city intersection where everyone can see a stop light with the red, yellow and green lights.
However, everyone interprets the lights differently.  Some look upon the red light and say that it is green. 
Some look upon the yellow light and say that it is red.  Others look upon the green light and say that it is red. 
Imagine the confusion and chaos of cars, trucks and motorcycles passing through this city intersection as each driver insists that the red light is really green and that the green light is really red. 
Moreover, each driver becomes violently angry if someone were to tell them that the red light really is red and that the green light really is green. 
How can there even be a society if no one can see reality for what it is?  How can there be a society if no one wants to be told what reality really is?
So many baptized Catholics are cohabitating before they become married and they expect the priest and everyone else to accept the way they are living their lives.  What's the big deal?  We love each other they claim. 
How many times does the Catholic Church lovingly remind us about the importance of the Sacrament of Confession, and so many priests sit in empty confessionals patiently waiting and waiting and waiting.
Saint Alphonsus Liguori once wrote: "God is ready to heal those who sincerely wish to amend their lives, but cannot take pity on the obstinate sinner. The Lord pardons sins, but He cannot pardon those who are determined to offend Him. He who receives pardon is pardoned through the pure mercy of God, and they who are chastised, are justly punished. But, God is not obliged to wait for your repentance."
The dictatorship of relativism demands that there is no sin because truth is what I make it to be. 
If I think that abortion is OK, then it is OK.  If I think that gay marriage is OK, then it is OK.  If I think that contraception is OK, then it is OK.  If I think that sex before marriage is OK, then that is OK too. 
Advent is a time to wake up.
Jesus is the Way, the Truth and the Life.  He is the criteria and the measure of how we are to live our lives.  He spells it out for us in the Gospels.  He shows us clearly the path that we are to follow. 
Pope Benedict has called us to celebrate a year of faith.  He has reminded us of the existence of the Catechism of the Catholic Church.  It is there, in the Catechism that we will discover the what and the why of Catholic teaching. 
The teachings of the Catholic Church are not a collection of opinions and personal interpretations subject to constant change. 
Pope Benedict said: "Today, having a clear faith based on the Creed of the Church is often labeled as fundamentalism. Whereas relativism, that is, letting oneself be 'tossed here and there, carried about by every wind of doctrine,' seems the only attitude that can cope with modern times. We are building a dictatorship of relativism that does not recognize anything as definitive and whose ultimate goal consists solely of one's own ego and desires.
We, however, have a different goal: the Son of God, the true man. He is the measure of true humanism.  An 'adult' faith is not a faith that follows the trends of fashion and the latest novelty; a mature adult faith is deeply rooted in friendship with Christ.  It is this friendship that opens us up to all that is good and gives us a criterion by which to distinguish the true from the false, and deceit from truth.
We must develop this adult faith; we must guide the flock of Christ to this faith. And it is this faith - only faith - that creates unity and is fulfilled in love."
In order to persevere in these challenging times, we must nourish our faith with the Scriptures, the Eucharist, the Rosary and contemplative prayer.
A daily encounter with the power of God will give us the ability to live with interior peace.
We can easily tire of the struggle.
Personally, I  believe it is far better to drag an exhausted body and spirit through the difficulties of life, rather than to give in to the promptings of the flesh which make us yearn for an easier life.
Rather than to give in to the sirens of comfort, I prefer to hear these words from my Lord at the moment of death: "I know too that you have perseverance, and have suffered for my name without growing tired" (Revelation 2: 3).
This Advent season gives us a fresh opportunity to look at our lives and deepen our relationship with the Lord Jesus who has come already in humility and who will come again in glory. 
Father James Farfaglia is a contributing writer for Catholic Online and author of Get Serious! - A Survival Guide for Serious Catholics.  You can visit him on the web at www.fatherjames.org and listen to the audio podcast of this Sunday homily.  
---
Copyright 2018 - Distributed by THE CALIFORNIA NETWORK
Pope Francis Prayer Intentions for APRIL 2018
For those who have Responsibility in Economic Matters.
That economists may have the courage to reject any economy of exclusion and know how to open new paths.
---
---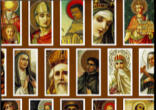 Calling the saints to mind inspires, or rather arouses in us, above all else, a longing to enjoy their company, so desirable in itself. We ... continue reading
---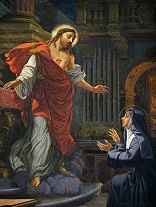 The heart is the center of a person, the place from which he/she makes the choices which will affect the world within them and around them. ... continue reading
---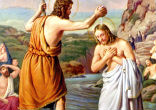 The consideration of Jesus' baptism, gives us an opportunity to remember our own baptism. If you do not know the date of your own ... continue reading
---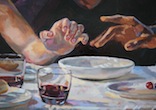 I gave my back to those who beat me, my cheeks to those who plucked my beard; My face I did not shield from buffets and spitting. HYTHE, ... continue reading
---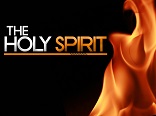 The Spirit makes one man a teacher of divine truth, inspires another to prophesy, gives another the power of casting out devils, enables ... continue reading
---