FRIDAY HOMILY: Having and Holding to an Interior Faith
---
Paul's Letter to the Galatians Challenges Us to an Authentic Life
"Faith grows when it is lived as an experience of love received and when it is communicated as an experience of grace and joy. It makes us fruitful, because it expands our hearts in hope and enables us to bear life-giving witness: indeed, it opens the hearts and minds of those who listen to respond to the Lord's invitation to adhere to his word and become his disciples." Pope Benedict XVI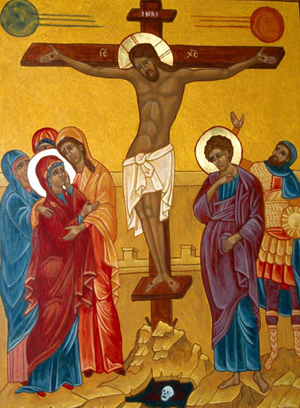 WASHINGTON, DC (Catholic Online) - "I don't know what has happened to you. Could you tell me what made your life change so much?" A shipmate aboard a destroyer asked me this question as we were leaving on liberty at our home port in Pearl Harbor, Hawaii. He offered to give me a ride into town, even though he lived the opposite direction.
His inquiry was the result of my decision to trust God with my life and enter more deeply into my Christian faith. While this conversion had come later, during my early adult years, I had finally decided to accept for myself those promises my parents and godparents had made for me at my baptism. Through faith, I had been changed.
I'm want to focus my message on the Epistle reading for today, Galatians 3:7-14, where we are in the middle of a serious rebuke by St. Paul toward the churches in Galatia, the North-central region of Asia Minor; which is today modern Turkey.
He is concerned because the churches have changed, but this change was not for the better. They had reverted to trusting in the Mosaic Law instead of continuing in the grace of the Gospel. In fact, in yesterday's passage, he tells them straight out, "O stupid Galatians! Who has bewitched you, before whose eyes Jesus Christ was publicly portrayed as crucified?" (Galatians 3:1, NAB)
He then goes on to say, "Are you so stupid? After beginning with the Spirit, are you now ending with the flesh?" (v.3)
It's a good thing Paul wrote this almost 2,000 years ago. Today, the media would be calling for his head and demanding a public apology to the offended parishioners.
For the Galatians, the Gospel of Jesus Christ had been the focus of their first fruits of belief. They placed their faith in Jesus Christ, God the Son, who had been paid the ultimate price in his blood for redemption of mankind through his death on the cross.
His resurrection, then, confirmed that our enemy, death, had been defeated and we could hope for life eternal in communion with Him.
Unfortunately, what they began through the grace received by the Holy Spirit in this newfound life of faith subsequently shifted back to trusting in fulfilling the requirements of the Mosaic Law to maintain their relationship with God.
While we might still say the Galatians had faith, obviously the object of their faith was not the same.
As we are entering this Year of Faith established by the Holy Father, the question needs to be asked, "Where do we put our trust?" If we're giving a year to this emphasis, we need to know the focus of our faith. Where is it to go?
From Paul's message to the Galatians, there are some key things we need to remember.
First, simply conforming to external forms and requirements does not build up our lives. Jesus had an illustration for this he used when confronting the Pharisees. Such people, he said, are just "whitewashed tombs." They are all dressed up on the outside, but the inside remains dead.
Paul tells the Galatians in similar terms that strict adherence to ceremonial laws simply reminds us that we are under a curse and in need of redemption. Rather than bringing restoration it simply acts as a remembrance of our need. We will never be able to do everything we need to do to be pleasing to God through such externals.
Our Lord has given to us through the succession of the Apostles a deposit of faith, through which we can continue to be renewed in heart and mind, and a deposit of grace, which we find through the sacraments. Through both we are fed on the inside, where transformation and a work of divine love truly can take place.
Second, Paul reminds us that faith came first - before the Law; it is fundamental to our relationship with God. In the verse just prior to today's reading, the Apostle states, ".Abraham believed God, and it was reckoned to him as righteousness," which is a quote from Genesis 15. He goes on to say, "So you see, it is men of faith who are the sons of Abraham."
While the Jews can trace their lineage back to the twelve tribes of Israel and claim Jacob as their Patriarch; all believers, Jew and Gentile alike can claim kinship to Father Abraham, who believed before the Law was even written.
And here, we must remember that belief means more than simply holding to intellectual assent. Abraham lived out his life on the basis of his faith in God and what the Lord called upon him to do. In fact, Abraham's faith was so strong that he was willing to offer his son, Isaac, as a sacrifice to the Lord - yet, he knew God well enough that he was confident this would not happen.
Third, Paul assures us that faith is not simply a one-way street where we trust in God and that is all there is to it. Having faith in the Gospel of Jesus Christ and trusting in Him for our redemption becomes the means through which we receive His grace - the promise of the Holy Spirit is ours. This is the grace that gives us the necessary inner strength to continue living out our lives of obedience while experiencing divine love that cannot come from anyone but Him.
As Christians, we can be tempted to trust in externals and hope that "being a good person" is all that God requires. An Evangelical pastor, the late John Wimber, used to say that he believed anyone could join any church in America by doing just five basic things: attend somewhat regularly, give somewhat regularly, verbally affirm the beliefs of the Church, render some service and hide their sin for 3-4 hours a week.
For Catholics this trust in externals can take on particular forms. We can robotically attend Mass, go to confession, participate in programs, etc. while still missing the actual interior conversion we are all called to live out. The liturgy, sacraments and Christian service in line with the social teachings of the Church can be exercised without much regard to our interior conversion. They are, however, the means through which grace is mediated, but we have to prepare our hearts to receive it.
I believe a rightly-focused-faith is the goal of our Holy Father for this year; that the Church would come alive in love - love for God, love of God and love from God that is ours as we participate in living out our lives through the Gospel. As the Catechism of the Catholic Church states, "Faith is a personal adherence of the whole man to God who reveals himself. It involves an assent of the intellect and will to the self-revelation God has made through his deeds and words." (CCC 176)
Pope Benedict issued an Apostolic Letter, entitled "Porta Fidei," to announce the Year of Faith. In it he writes, "Faith grows when it is lived as an experience of love received and when it is communicated as an experience of grace and joy. It makes us fruitful, because it expands our hearts in hope and enables us to bear life-giving witness: indeed, it opens the hearts and minds of those who listen to respond to the Lord's invitation to adhere to his word and become his disciples."
He began that section of his letter by saying, "Today as in the past, he sends us through the highways of the world to proclaim his Gospel to all the peoples of the earth (cf. Mt 28:19). Through his love, Jesus Christ attracts to himself the people of every generation: in every age he convokes the Church, entrusting her with the proclamation of the Gospel by a mandate that is ever new." (Pope Benedict XVI, "Porta Fidei," 7)
Through living an authentic life of faith we can all be the kind of witnesses to the love of Christ where people will stop us and ask, "I don't know what you have, but whatever it is, this is the kind of life I want to live."
-----
 
Father Randy Sly is the Associate Editor of Catholic Online and a priest with the Personal Ordinariate of the Chair of St. Peter (http://usordinariate.org) established by the Holy Father, Pope Benedict XVI, through the Apostolic Constitution "Anglicanorum Coetibus."
---
Copyright 2018 - Distributed by THE CALIFORNIA NETWORK
Pope Francis Prayer Intentions for APRIL 2018
For those who have Responsibility in Economic Matters.
That economists may have the courage to reject any economy of exclusion and know how to open new paths.
---
---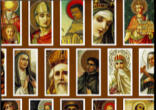 Calling the saints to mind inspires, or rather arouses in us, above all else, a longing to enjoy their company, so desirable in itself. We ... continue reading
---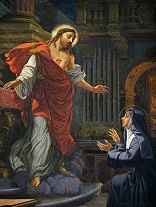 The heart is the center of a person, the place from which he/she makes the choices which will affect the world within them and around them. ... continue reading
---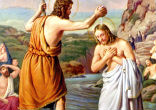 The consideration of Jesus' baptism, gives us an opportunity to remember our own baptism. If you do not know the date of your own ... continue reading
---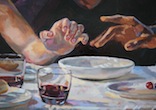 I gave my back to those who beat me, my cheeks to those who plucked my beard; My face I did not shield from buffets and spitting. HYTHE, ... continue reading
---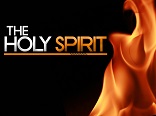 The Spirit makes one man a teacher of divine truth, inspires another to prophesy, gives another the power of casting out devils, enables ... continue reading
---