Ave Maria University Earns Accreditation from the Southern Association of Colleges and Schools
---
SACS membership will directly benefit AMU students, especially those planning on entering post-graduate programs
Membership will provide opportunities for the university to continue to grow and be eligible to further enhance and expand its programs to better serve its current and future students.  SACS membership covers both the campus in Ave Maria, Fla., and the branch Latin American Campus in San Marcos, Nicaragua.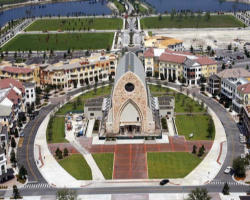 Aerial View of the Campus of Ave Maria University.
AVE MARIA, FL (Ave Maria University) - The Commission on Colleges (COC) of the Southern Association of Colleges and Schools (SACS) announced today that Ave Maria University (AMU) has officially been awarded "accredited membership" status and is now an accredited member of the COC.  The announcement was made as part of the actions taken by the COC at its summer meeting held in Birmingham, Ala.  This distinction signifies that AMU meets the requirements and standards for accreditation published in the Principles of Accreditation and has been judged by its peers as worthy of membership in the Commission and Association. 
Membership will provide opportunities for the university to continue to grow and be eligible to further enhance and expand its programs to better serve its current and future students.  SACS membership covers both the campus in Ave Maria, Fla., and the branch Latin American Campus in San Marcos, Nicaragua.  A division of the "Southern Association", the COC accredits higher education institutions through a standardized multi-year application and review process designed to ensure that all member colleges and universities meet the requirements of the COC.  The COC has awarded AMU membership and authorized the institution to grant accredited bachelors, masters and doctoral degrees. Membership status is achieved after an institution of higher education completes both the pre-accreditation or "Candidacy" and "initial Accreditation" processes, which include: submitting an application; undergoing an internal review by members of the SACS staff; undergoing an independent third-party review by peer evaluators from COC-member institutions; being evaluated as evidencing compliance with the Core Requirements, applicable Comprehensive Standards and the Federal Requirements section of the Principles of Accreditation; and being judged by the Commission's Compliance and Review Committee as compliant with the Principles. AMU Founder and Chancellor, Thomas S. Monaghan, AMU President, Nicholas J. Healy and AMU Vice President for Academic Affairs, John E. Sites, received the news with excitement and appreciation.  "We have been looking forward to this day for many years," Monaghan said.  "As an institution of higher education, we set out to receive regional accreditation for the good of everyone associated with the university, and it is very gratifying to receive this recognition.  I am also grateful for the cooperation and professionalism of all those at SACS who we worked with through every stage of this process.  We are excited about what this means for our alumni and the entire university community, especially our students." Monaghan continued, "On behalf of the Board of Trustees and everyone at AMU, I want to thank and congratulate all the university personnel who worked so diligently to attain this milestone; everyone from our vice president for academic affairs, who spearheaded this process, to our tremendous faculty, to each and every staff member who contributed in so many ways, it was truly a team effort and their hard work and dedication is appreciated." Healy noted AMU's commitment to SACS and the process of maintaining membership throughout the coming years. "Ave Maria pledges that it will continue to comply with all the requirements of membership and looks forward to satisfying the ongoing requirements of, and obligations to, the Southern Association," Healy said.  "We feel privileged to have earned membership in SACS, and we are anxious to launch the next steps of our development.  Our future plans, like other institutions of higher learning, are to seek approval for new majors that are in demand from and important to our constituent student populations. "This process will be governed by our desire and commitment to meet the ongoing obligations and responsibilities of membership in the Commission.  We look forward to continuing to serve our current and future students with an excellent liberal arts Core Curriculum and appropriate majors, as well as taking our place in the academy as a member," Healy concluded. AMU currently offers 10 undergraduate majors: Biology; Classics; Economics; History; Literature; Mathematics; Music; Philosophy; Politics; and Theology.  At its campus in Nicaragua, AMU also offers three degree programs in business administration, politics, and psychology. More than 90 percent of AMU full-time professors have terminal doctoral-level degrees in their specialized fields, usually the Ph.D.  Additionally, AMU offers two masters degrees and a Ph.D. program in Theology. Sites echoed the appreciation of Monaghan and Healy, saying, "I am personally grateful to the Commission on Colleges for its collegial and rigorous efforts in providing an excellent process by which  AMU demonstrated the efficacy of its educational program and its commitment to the liberal arts education of our students.  I want to thank every member of the two visiting committees and the COC liaison representative, as well as the entire AMU Board of Trustees, faculty and staff, for their time and expertise in making this a fruitful and constructive journey to membership." SACS membership will directly benefit AMU students, especially those planning on entering post-graduate programs. Though AMU has been accredited by the American Academy for Liberal Education (AALE) since 2008, some graduate programs accept only alumni of regionally accredited schools. 
SACS is one of six regional accrediting associations that accredit institutions of higher education in the United States.  Membership also will impact university funding and makes AMU eligible to receive additional foundation grants and increased federal and state resources, which would allow the institution to improve and expand programs for students. As a SACS university member, AMU will strive for continuous improvement in order to maintain accreditation.  Members are reevaluated on a regular basis to ensure accreditation criteria continue to be met. Ave Maria University (AMU) was founded in 2002 to provide a liberal arts education in the Catholic tradition.  To this end, the university was founded on the principles of the apostolic document Ex Corde Ecclesiae.  Ave Maria University is dedicated to the advancement of human culture, the promotion of dialogue between faith and reason, the formation of men and women in the intellectual and moral virtues of the Catholic faith, and the development of professional and pre-professional programs in response to local and societal needs.  The university features a broad range of undergraduate courses and programs ranging from the humanities to business administration. AMU also offers graduate degrees in Theology at the master's and doctoral levels.  AMU has a total enrollment of more than 1,200 students (Florida campus, San Marcos, Nicaragua and the Institute for Pastoral Theology program) and has attracted students from 49 states and more than 25 foreign countries. 
---
Ave Maria University is a vibrant university located in beautiful southwest Florida. It is an academic institution that pledges faithfulness to the teachings of the Church and is committed to providing one of the finest classical liberal arts curricula available. Ave Maria is known for faithfulness to the magisterium of the Catholic Church, a caring faculty and staff, and a unique educational philosophy that strives to develop the whole person. See the Mission Statement of Ave Maria University and our brief History. Academics is the heart of every educational institution. It is what we strive to do best within a truly wholesome Catholic environment.
---
---
---
More College
Finding the right College
There's no magic formula for choosing a college, but there are steps you can take to find a good fit. Use this tool to start your journey.
Latest College News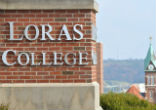 Already known for its legacy of successful, community-driven leaders, Loras College, Iowa's first college and the second oldest Catholic ... continue reading
---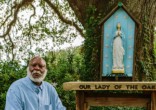 One hundred and seventy-nine years ago, two Jesuit priests sold 272 persons at a slave auction. Their families were torn apart: many of ... continue reading
---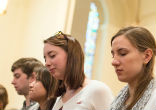 (Vatican Radio) Pope Francis on Friday visited one of Rome's major institutions of higher education today: the Università degli ... continue reading
---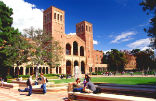 The UCLA campus has been put on lockdown after reports of a shooter in the university's Boelter Hall were released via social media. ... continue reading
---

In a move reminiscent of the early 1900s, North Carolina State University segregated a student Christian group from the rest of the student ... continue reading
---